How to rearrange your bathroom in 2021 tips, Online efficient property bath space design advice
How to Rearrange Your Bathroom in 2021
27 Apr 2021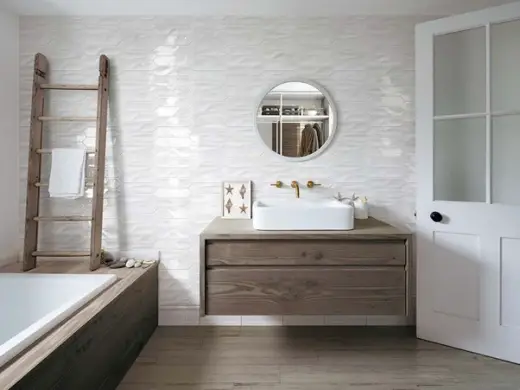 Reshaping your environment is a trend, and it makes perfect sense to remodel your bathroom from time to time. Not does it only get a fresher look: renovation also lets you detect any flaws and vulnerabilities and fix them before they start causing actual discomfort. Change the lighting to get your perfect view in the mirror, install the newest top flushing toilet not to fight clogs anymore, and make it a bit posh to start your day in a royal manner.
Make It Bright, Make It Light
The main difference of 2021 is that it's the first year after lockdowns, and we are getting used to spending more time inside. No wonder bright home designs become a necessity to recompense for this semi-voluntary home confinement. It applies to your bathroom as well.
Things like floating bathroom vanities and shelves and backlit mirrors make the bathroom seem larger, but they make practical sense, too. It's easier to clean the bathroom if the floor is all accessible. And lighting means you see your own skin better, so you can take care of any issue you detect.
The Telltale Tile
It does not have to be just plain square tiles we covered our bathroom walls with before. Today's tiles are state-of-art things that let you express virtually anything. No matter which design you ultimately choose – industrial, posh, hi-tech, minimalistic, or nature-inspired – there are always the right tiles to fit.
The variety of tiles is now astonishing. Small like pebbles or large like TVs, in any possible color, tiles are a must that allow for free approach to anything. The finish can be matte, glossy, or whatever, even rounded or diamond-shaped. Just care for it to be practical as much as it is impressive.
Let Nature In
It's probably another result of recent lockdowns that we spend less time outside and miss Mother Nature more, especially apartment dwellers – you know, microgreens in the kitchen, flowers on the balcony, nature sounds in your HomePod to help you fall asleep. But this nature-oriented approach is reasonable in any home. Why not take a part of the outer world to where we feel the most physical?
In a bathroom designed in 2021, more design elements connected to nature make sense. Natural materials come to mind first – raw wood, stone, even concrete used for outer walls. But just as efficient is the art. You can have a mural next to the bathtub to look at seabirds on the sand and imagine yourself on some tropical coast (don't forget the salts). This nature-oriented approach also approves of using warm colors instead of sterile white or oppressing dark. New colors, though, are always welcomed.
If your bathroom is next to the outer wall rather than hidden in the deep, you can let nature in quite literally – by opening windows in it, if the weather is suitable. Or you can use energy-efficient windows in order to get better lighting through your existing window holes. And why not take some greens in? Flowers and grass in pots will contribute to making an outdoor impression, and they will never be short of moisture.
Save!
It's well about time to go eco-conscious if you haven't yet. Water-saving toilets (WaterSense and stuff, you know) have become commonplace, but even among them, there are more efficient ones that use less than 1 GPF. If they are not reported to clog too often, they will be a good step onto the greener way.
The less furniture and inventory you have in your bathroom, the cleaner (and strangely richer) it looks. It also takes less effort to keep it in order, as well as less cleanser and less time to spend at it. Saving electricity matters just as much. The less time it takes to clean up your bathroom, the less power it takes. The easier it is to turn the lights on or off, the less power you spend. You don't have to keep all the lights on all the time when you have a backlit mirror. And, finally, it leads us to the next step.
Get Smart!
Smart trends have been growing recently, but if you haven't embraced them earlier, it's time to do it now. The first idea you might think about is a smart toilet. And yes, it makes sense. Smart toilets (originally popular in Japan and then worldwide) are trendy and handy. To just give it a try, you can start with a smart seat which has most of the features: soft slide, warming, lighting, UV-sterilization, bidet, and even water massage.
Taking your smartphone to the bathroom is still risky. But what if you can't leave your FOMO outside, or use bath time for inspiration and record your ideas as they come, or just want to listen to some music while relaxing? A smart speaker will do the trick. If you are to renovate your bathroom, you can have it installed in the wall, always plugged in, so the wires don't show. Just make sure it's removable at all.
And yes, you can address your mirror, mirror on the wall. Hardly will it provide you with the rating of the fairest, but with a smart one, you can regulate the lighting and read the news as you clean your teeth. By the way, is your toothbrush smart?
It will also ease controlling your conditioning and smart lighting in familiar ways. Controlling your Philips bulbs with voice commands is the right way for the bathroom. Just imagine that: warm water, tender music, lights changing to the beat, and you don't have to touch a thing! If you had no smart lightbulbs in your bathroom, it's time. As for the aforementioned floating vanities, you will appreciate them even more as soon as you let your robot vacuum in – so they are also smarter than they seem.
Change!
You might be interested in none of these trends. For example, you may already have your bathroom smarted up, or you just have enough nature in your backyard to replicate it indoors. But something has to be changed anyway. For example, you can change colors.
Though creams and pastels are still considered the best choice, there's such a variety of them that you can always pick up something new. Some dark elements (like vanity frames) will make a good contrast. By the way, if you decided to incorporate elements of nature, why not use actual green color in its multitude of shades? This will make your shower feel like a forest waterfall. Accompanied by nature sounds from a wall speaker, this will form a miraculous relaxing atmosphere.
How to rearrange your bathroom in 2021 Summary
Hope these ideas will help you to improve your life quality through bathrooms. If you think just so, share this on your Facebook or Twitter to tell the news to your friends. If you have something to add, you can leave a comment down here. We will definitely read it… as soon as we're back from the bath.
Comments on this guide to How to rearrange your bathroom in 2021 article are welcome.
Glasgow Building Designs
Glasgow Architecture Designs – architectural selection below:
New Glasgow Architectural Photos
Glasgow Architectural Photos
Holiday Inn Pacific Quay Hotel
Architects: Mosaic Architecture + Design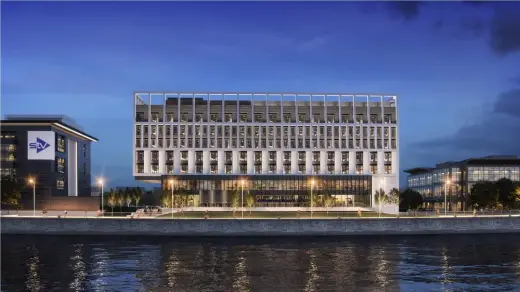 image courtesy of architects
Holiday Inn Pacific Quay Hotel
Merchant City boutique hotel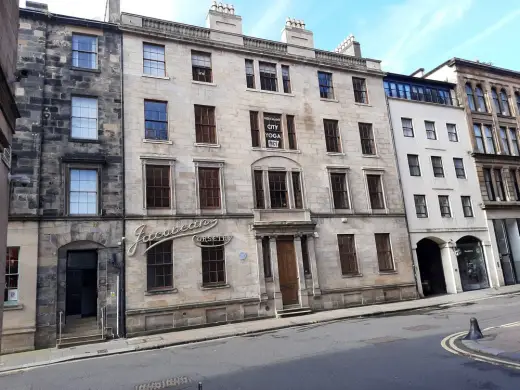 image courtesy of architecture practice
Merchant City Property
Bathroom Design
Bathroom Designs – selection below:
Different types of showers for your bathroom
Top 4 bathroom architecture and design trends in 2022
Top small bathroom design ideas for your home
Comments on this guide to How to rearrange your bathroom in 2021 advice article are welcome