House restumping advice, Removing stumps beneath the house guide, Reblocking construction tips
House restumping: home reblocking
8 Dec 2021
Restumping is the process of removing and replacing existing stumps discovered beneath the house. House reblocking is another name for it.
Deterioration can be caused by a variety of factors, but the most prevalent are termites or general rotting, which is usually caused by moisture in the soil or ground. If this has happened to your home, you will need to hire an expert to'restump' it.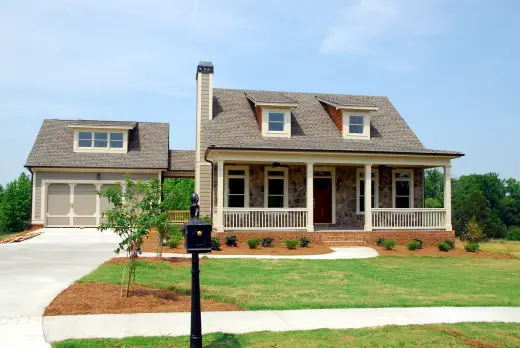 To begin, it's critical to note that if you believe your home may require restumping, you should seek professional advice as soon as possible; this is not something you can do on your own. If left neglected for an extended length of time, your home could suffer long-term damage, including partial or complete collapse.
Because all houses are different, soil testing is now done when a home is built to verify the structure is safe; however, this was not done many years ago, which is why some older houses have these concerns.
House restumping: Removing stumps beneath the home
Does Your House Need Restumping / Reblocking?
There are many reasons you might need a house stump replacement, some of the more common reasons include some of the following
Cracks in your internal walls
Extensive cracks in your external brickwork
Flooring issues: such as uneven, sloping or bowed flooring
Doors (and windows) may not open or close correctly
Moisture around the foundation (common with wooden house stumps)
Partial Restumping
When only a few of the existing stumps are assessed and found to be in bad condition, but the most are fine, partial restumping is usually advised.
They should, however, be thoroughly examined by a professional, as the appearance of some stumps (especially those made of wood) can be deceiving, and they may appear to be in good condition when they are not. They may be worse for wear beneath the earth.
Partially restumping entails raising a portion of the structure where the damaged stumps are located and replacing them with new ones. The house is then allowed to settle back onto the stumps after it is finished.
If necessary, a partial restump can be accomplished; however, restumping all stumps at once, rather than just one or two rotting ones, will save you time and effort in the long term. Why? Because if one (or two!) of them has begun to disintegrate, the others are likely not far behind.
Full Restumping
Full restumping is often needed if your house is old is comprised of wooden stumps. It may also be a good idea to replace the old wooden ones with something a little more sturdy, such as steel or concrete stumps. house restumping
How To Check The Conditions Of Your Stumps Yourself?
While we strongly advise hiring a professional for this type of work, we understand that your symptoms may not be severe enough to justify calling someone in right away, and you may be seeking ways to check the state of your wooden house stumps on your own.
Dig a 5- to 10-centimeter trench below and around the stump. Check for moisture in the stump, but also see if the wood gives easily. If it occurs, it's a good sign that you might need to restump. Them's critical that this maintenance be completed as soon as possible, as the stumps may eventually give way if substantial damage occurs, causing the floor above it to collapse.
Concrete or galvanized steel stumps, which are also used as replacement stumps and should last longer than timber stumps, are commonly utilized in recent residences.
If it is found that your home has to be restumped, it will be progressively raised to the height required to remove the existing stumps and replace them (or in some cases remove them completely).
Although house restumping or reblocking can prevent additional damage and eliminate the possibility of collapses, the movement created by jacking the house may cause some issues with doorframes, tiles, or even further fractures in the walls.
Comments on this House restumping guide article are welcome.
House Designs
Contemporary Residential Property Designs – recent Strathclyde architectural selection below:
Ingram Street Property Development
65-97 Ingram Street Glasgow
The Foundry Cathcart housing development
The Foundry Cathcart housing development
Building Designs
Glasgow Architecture Designs – architectural selection below:
New Glasgow Architectural Photos
Glasgow Architectural Photos
Clyde Gateway Community Park
Clyde Gateway
Comments / photos for House restumping guide page welcome