4 reasons to use virtual data rooms for real estate advice, Property guide
4 Reasons to Use Virtual Data Rooms for Real Estate
14 Dec 2021
The real estate industry is one of the biggest industries in the world. Real estate is basically a broad term that includes buildings, land, and any immovable property of similar nature. When we talk about land as real estate, it includes crops, minerals, water resources, underground and above land air rights, etc.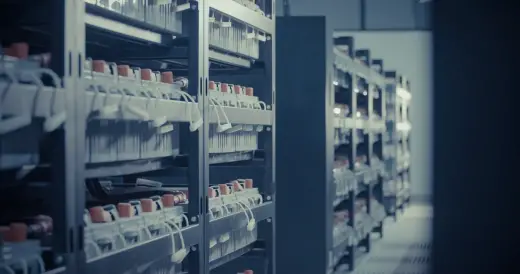 4 Reasons to Use Virtual Data Rooms for Real Estate Advice
Buildings may include houses, apartments, shopping centers, shops, hotels, industrial complexes, offices, etc. Furthermore, real estate has four major types, such as:
Residential properties
Commercial properties
Industrial properties
Land
It is simply hard to imagine the number of real estate transactions that take place daily worldwide. Furthermore, these transactions are not simple by any means. Even if we talk about real estate properties, they involve a lot of paperwork or documentation management, site visitations, data sharing, post-deal follow-up, and many other things to consider.
This explains why virtual data room solutions are increasingly popular within real estate firms.
Virtual data rooms and real estate
Realtors have to keep potential buyers and sellers updated about the deal progress. It is easily understandable that a realtor or real estate agency can only excel if they streamline the whole process. This is where data room software comes in very handy.
Data rooms are specifically designed for documentation management, data sharing, due diligence, and a lot more than that. Here are the top four reasons why virtual data rooms are essential for real estate deals.
4 reasons to use virtual data room solutions for real estate industry
1. More efficient and secure document management
As mentioned earlier, real estate deals require extensive data/document sharing and storage. The documents need to be analyzed, processed, and then approved, while realtors have to make sure that data security is not compromised. Imagine a real estate deal involving millions, and the data gets into the wrong hands?
Virtual data room software makes sure that all the documents are kept in a single and secure place. Data room eliminates or at least greatly minimizes the risk of data thefts. Not only that, virtual data rooms allow the concerned parties to access the documents from anywhere at any time. Time is surely a priceless commodity in the real estate industry.
2. Organizational tools that make the deal look more professional
Do you know that so many real estate deals are canceled just because of unprofessional behavior from real estate firms? You may not believe it, but clients often back out just because the firms fail to provide accurate information or organized data.
On the contrary, the automatic organizational features in virtual data room software make sure that not only the data is safe, but it is also sorted into the relevant compartment. This makes things a lot easier, especially in the due diligence process.
3. Asset life-cycle monitoring
Real estate asset life-cycle monitoring is one of the most important frameworks that help in understanding different critical metrics (that can boost profitability) related to the real estate industry. This cycle includes details on how a client identifies, purchases, builds, operates, and divests properties.
Data room software is an excellent tool to keep track of an asset's life cycle. When a real estate firm has quick access to this information, it will surely boost the overall efficiency and will be a competitive edge for the firm.
4. Ease of use
Real estate firms can easily relate that a real estate deal may include documentation consisting of hundreds of pages. Imagine if you have to keep multiple copies of such documents in an organized manner; it indeed is an arduous task and is costly as well.
However, data room software makes sure that data is organized efficiently, and you can access it with just one click. Most importantly, you won't miss something important at any crucial time in the proceedings.
4 Reasons to Use Virtual Data Rooms for Real Estate Final words
The real estate industry is rapidly shifting to digital channels, and that is why virtual data room software is gaining popularity in this sector. There are various data room solutions that are specifically designed for real estate business; they are secure, fast, easy to use, and cost-effective. Are you using one for your real estate firm? No? Then you should surely consider adding it to the suite of your real estate tools.
Comments on this 4 reasons to use virtual data rooms for real estate guide article are welcome.
Glasgow Building Designs
Glasgow Architecture Designs – architectural selection below:
New Glasgow Architectural Photos
Glasgow Architectural Photos
50 Bothwell Street Office News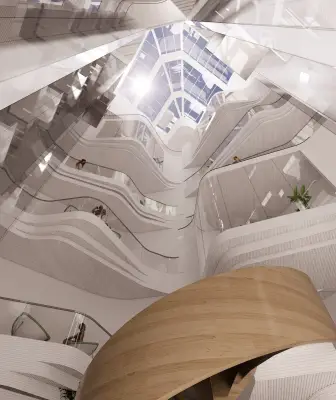 image courtesy of architects practice
50 Bothwell Street Office Redevelopment
Bridgeton Flats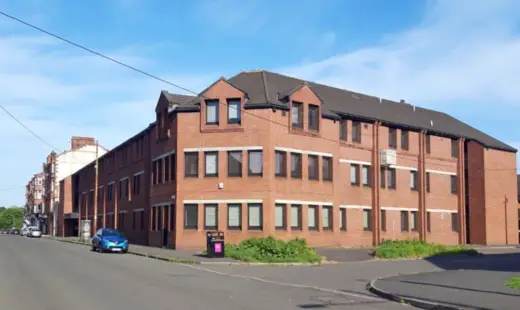 image courtesy of architecture office
Bridgeton Flats Muslin Street
Comments / photos for 4 reasons to use virtual data rooms for real estate page welcome