Ways to make your home more eco-friendly tips, Online house style advice, Property decor ideas
Ways to Make Your Home More Eco-Friendly
14 Apr 2021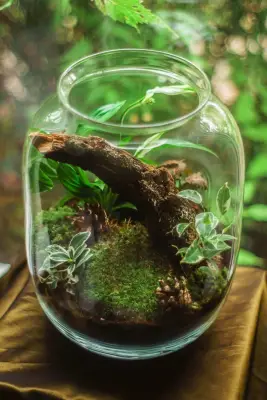 Ways to Make Your Home More Eco-Friendly Ideas
We are ruining the planet. It sounds harsh, but it is the truth. It's time for a change. The Earth belongs to all of us and generations to come and our actions will determine the future of our planet. Small efforts on a global scale are what truly matters, and one of the ways is to make our homes more eco-friendly. Here's how.
Start with the Kitchen
There are many ways to make your kitchen more environmentally friendly. Energy-efficient appliances are not only beneficial for the planet, but they also help you save some money. And that's not all. Here's what else you can do to make your kitchen an eco-friendly oasis.
Cloth Napkins Instead of Paper Towels
We all like our kitchens to be neat and polished, and on many occasions, we look for less time-consuming methods to keep them that way. It's time for a bit of change. Paper kitchen towels are convenient, but they are not eco-friendly. Luckily, there's an alternative — cloth napkins. By using them, you'll be keeping the kitchen clean, while also saving a forest.
Plastic Is a Fashion No-No
How can we live without plastic containers, you may wonder? Getting rid of every piece of plastic you have in your bathroom and the entire home is challenging, and no one can do it entirely, but there are alternatives we can think about. Consider using glass or ceramics to store your food. Also, using vessels made of cast iron, aluminium, or steel to prepare your meals is one of the most efficient ways to make your home more eco-friendly.
Switching to a Delicious Part: Food and How to Make It Last Longer
There's nothing more appealing than a dining table packed with delicious food. But, what happens when we don't eat it? We throw it away. According to Action Against Hunger, more than 690 million people in the world still face hunger. It is a burning issue we should all be concerned about. What can we do?
Small steps make a significant impact. Whenever you have leftovers, look for ways to prepare them again. You can find recipes online or even freeze them for another next occasion. Also, look around; maybe you have a neighbour who will appreciate a warm meal. Remember, a sustainable lifestyle also teaches us to be more empathic and think about others less fortunate.
Insulate Your Home to Make It Eco-Friendly
Making your home more environmentally friendly may require a renovation. Although you should look at it as a long-term investment, reducing renovation costs is one thing most of us think about.
The whole point of a sustainable lifestyle is to use as little energy as possible. One of the most effective ways to do so is by investing in insulation. Places you should consider insulating are in the roof and the walls. If you have hardwood floors, covering them with rugs is also a cost-effective yet stylish way to save energy.
Your Garden Can Also Be Eco-Friendly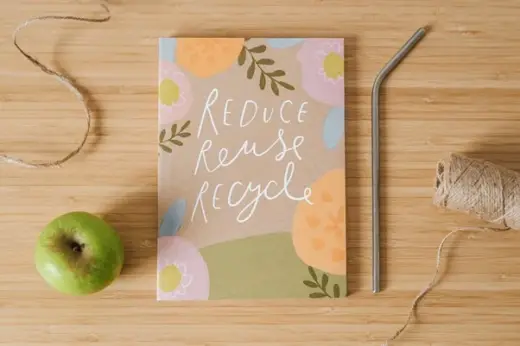 Gardening is beneficial for many reasons. It is a fun yet healthy physical activity; it awakens creativity and saves the planet. It is also a cost-effective option if you decide to grow your vegetables and fruits.
Having high-quality food is one of our top priorities. Buying organic products in supermarkets is usually expensive, so many opt for growing their own. Aside from the financial part, there's the more significant one, and that's our health. Growing your fruits and vegetables allows you to control what goes into your food and contributes to protecting the environment.
Provide the Best Treatment for Your Garden — Make Your Compost
One of the best ways to reduce waste and help the environment is to make your compost. If you are a beginner, take some time and learn about composting. You'll soon realise that composting is not a complex process. You can start with collecting leaves in your garden and organic waste from your kitchen. Also, try to use a bin made of natural materials instead of purchasing a plastic one.
Wildlife Will Enrich Your Garden
It's undeniable that insects like green flies can cause harm to your plants. However, the existence of wildlife in your garden has many positive sides. Wildlife can be your ally in keeping your garden eco-friendly and protect it from the real 'bad guys.' Soldier beetles, for instance, like to eat green flies. Likewise, having local wildlife in your garden also helps with the pollination of wild plants.
Sustainable Living: A Trend or a Necessity?
Global warming is a conversation we should all take part in. Even if you think there's nothing you can do as an individual, the reality is quite different. Fighting for our planet doesn't require going to protests and shouting 'Save the Earth!'; it is more than that. Our actions should be louder than our words. We can start this revolution from the comfort of our home.
Comments on this guide to Ways to make your home more eco-friendly tips article are welcome.
Glasgow Building Designs
Glasgow Architecture Designs – architectural selection below:
New Glasgow Architectural Photos
Glasgow Architectural Photos
Merchant City boutique hotel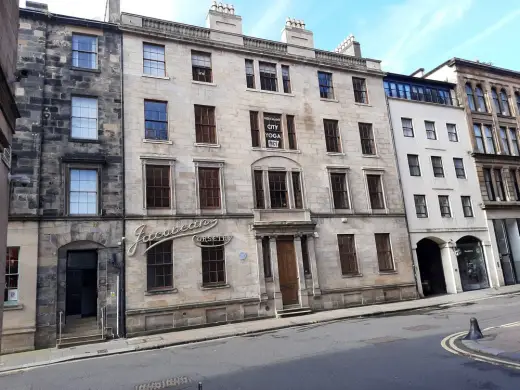 image courtesy of architecture practice
Merchant City Property
Comments on this guide to Ways to make your home more eco-friendly advice article are welcome