Things you should know about boiler systems guide, Online property heat pipes advice, Home heating emergency cover tips
Things You Should Know About Boiler Systems
17 November 2021
Homeowners must be concerned about two critical systems in their homes: cooling and heating. These are the essential aspects to consider after buying a new home.
Even if you've lived in your home for a long time and are considering upgrading the boiler system, you may have a series of doubts about which one to choose: furnaces or boilers? Most people looking for a new heating system at the moment will choose boilers for various reasons.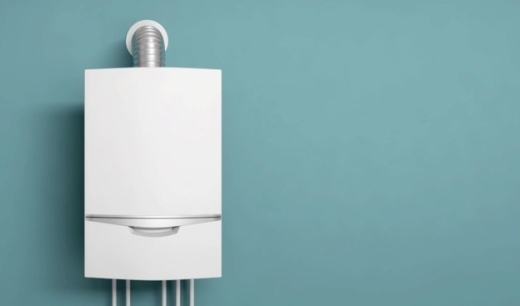 Things You Should Know About Boiler Systems at Home
What is a boiler system?
Hydronic heat systems, popularly known as boiler systems, use a combustible source like natural gases, then circulate through your home's pipes to keep you warm and comfortable. Since heat rises, the lines that carry this boiled water are frequently found beneath the floor. Heat is spread evenly throughout your residence in this manner. Also click here if you are looking for Boiler and home emergency cover.
How do boilers provide heat?
Before exploring further into this subject, you should probably know the answer to this question. Although furnaces heat the surrounding air, boilers offer radiant heat, warming the entire space to a considerably greater temperature.
Many individuals prefer boilers to furnaces because of this. The boilers will give heat that makes the room feel more relaxed and warmer without being too heated. Also, you will be able to manage the degree that you set the thermostat. Boilers provide a more balanced distribution of heat throughout the home, which is always better.
Are there different types of boilers?
Yes, there are. A combination boiler, a system boiler, and a regular boiler are the three most common boiler systems. We've listed the specifics for each below:
A combination boiler: Boilers that are referred to as "combi" boilers mix an elevated water heater with a central heating boiler. They heat water straight from the main supply line, eliminating the need for a water tank. They are both inexpensive and fuel-efficient. Many homeowners love having a strong shower without paying for an additional pump because of this boiler.
A system boiler: Although these boilers need a tank to store hot water, most of the system's heating and hot water parts are incorporated within the boiler itself, making installation faster and easier. These boilers don't need a container and are adaptable with solar water heaters, reducing energy expenses.
A regular boiler: A traditional or heat-only boiler is another name for a regular boiler. It has a tank for collecting hot water and two other tanks to store water, one for storing cold water and another for regulating the level of water in the central heating system. It's also adaptable with solar water heating systems, making it even more eco-friendly.
Which boiler is best for my home?
A regular boiler can be a good option if you live in a house with an outdated heating system. This boiler is also suitable for households with two or more bathrooms and residences in locations with low water pressure.
Consider installing a broiler system if you live in a bigger home and need a steady supply of hot water to several taps simultaneously.
A combination boiler is ideal for homes with fewer rooms as it requires minimal pipes, loft space, and warm water tanks.
Which are better, Closed systems or open systems?
Once you fully understand how boilers work, you will be facing a choice between closed system boilers and those with open systems. A closed system makes use of 100% of the steam produced when water is heated.
Typical outdated heating systems have only one pipe, but open systems do not feed water back into the steam, which results in higher temperatures and a higher amount of power.
What you might not know about your boiler:
It takes 24 hours for a boiler system to warm your house completely. So, if it's going to be cold, set your boiler higher than you think you'll need it.
Things you should know about boiler systems – Conclusion
If you want to choose the right boiler, you should know how they function, the combustion process, safety, repairing, and the various choices available.
To make the best decision regarding this necessary system, you should start from the beginning and understand everything about the boiler system.
Looking for finance to install? Check out free boiler grants
Comments on this guide to things you should know about boiler systems article are welcome.
Glasgow Housing Designs
Contemporary Strathclyde Residential Property Designs – recent architectural selection below:
Ingram Street Property Development
65-97 Ingram Street Glasgow
Candleriggs Square Apartments Merchant City
Candleriggs Square Apartments Merchant City
The Foundry Cathcart housing development
The Foundry Cathcart housing development
Building Designs
Glasgow Architecture Designs – architectural selection below:
New Glasgow Architectural Photos
Glasgow Architectural Photos
Holiday Inn Pacific Quay Hotel
Architects: Mosaic Architecture + Design
Holiday Inn Pacific Quay Hotel
Comments / photos for the Things you should know about boiler systems advice guide page welcome