Work Health And Safety guide, Online construction H&S advice, Good building work tips, Crane aerial lift injury
Work Health And Safety Advice For Construction
25 November 2021
Keeping Everyone Safe and Healthy in Architecture Construction Projects
For construction contractor companies, their most important assets are neither the expensive construction equipment nor the high-quality construction materials but their workforce. The workforce consists of all the construction workers, supervisors, engineers, and technicians that work together to complete a construction project. Construction companies must always put the health and safety of their workforce first before anything else because, without its workforce, the company will not be able to complete projects on time.
Construction sites always have hazardous areas: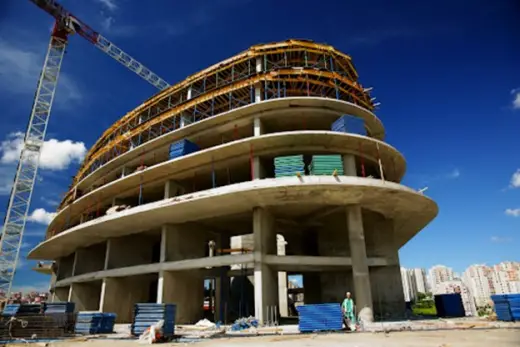 image source : pexels.com
Work Health And Safety Advice For Architecture Construction Projects
A construction site is always filled with hazards, and accidents can always happen at any time. These accidents cannot be fully prevented, but the chances of them occurring can always be lessened by following the proper safety protocols and guidelines on the construction site. The following are the tips on how to maintain work health and safety in construction project sites – see this website:
Perform Daily Check of Construction Equipments
In construction sites, a daily check of construction equipment must be standard practice. Faulty equipment may cause accidents involving the workers, and this can cause them harm and damages, or delays to the construction projects. Every year, an average of 26 deaths occur in construction due to falling debris, aerial lift accidents, and malfunctioning cranes.
These accidents will also cost the company money to fix the damages on the site, pay the medical bills of injured workers, and purchase new materials to redo the construction task.
According to Schmidt and Clark, LLP, a law firm based in the U.S., these incidents can also be grounds for lawsuits against the company due to its failure to protect its employees from workplace hazards.
Therefore, to avoid unnecessary costs and injuries, it is important to always perform a daily inspection on all pieces of machinery and mechanical equipment before proceeding with the daily construction activities.
Provide the Workforce with PPE
Personal protective equipment (PPE) in construction sites includes safety helmets, protective eyewear, safety gloves, hearing protection, and safety vests. Each of these has a specific function that helps in protecting the workers while performing their daily tasks.
Most companies provide their employees with PPE to ensure the health and safety of the workers. Of course, this will cost the company a lot of money to procure PPE for each worker. Still, it is a necessary step to ensure the safety of the workforce and to avoid accidents in the future, which will also cost the company more money in the long run. Investing in the safety of the workers is also a way to invest in the success of the company in the future!
Personal protective equipment is required when working in construction: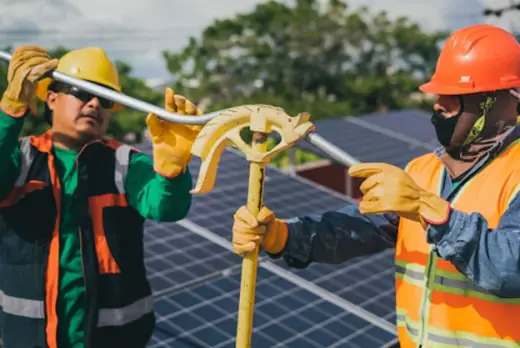 image source : pexels.com
Mark Hazardous Areas with Safety Signs and Reminders
The construction site is always full of hazards, and ignorance of these is the number one cause of accidents. A simple yet effective way to avoid such accidents is to post safety signs around hazardous areas. These signs can also serve as a reminder for the workers to equip their protective gear before starting their tasks, thus ensuring their safety from possible accidents.
Arrange Sanitary Facilities
Personal hygiene is an important factor in keeping the workplace healthy and clean. Construction workers are always exposed to different germs and bacteria on the project site, which may cause minor illnesses that will affect their job performance. In order to minimalize the spread of bacteria between people, sanitary facilities must be provided by the company so that the workers will have an area to clean and sanitize themselves. A responsible construction company will put an emphasis on maintaining proper personal hygiene among its workers. Always remember that handwashing is the basic step in maintaining personal hygiene and keeping the workplace free from spreading germs and bacteria.
Maintain Cleanliness of Personal Quarters
The workers are also provided with living or personal quarters for the duration of the project. These areas, when not maintained, can be easily polluted and may attract disease carriers such as insects and other pests. The living quarters of the workers must be regularly cleaned and maintained to avoid this from happening. This can be done by assigning cleaning schedules and distributing cleaning activities amongst the workers.
Provide Seminars and Training in Safety and Health
Informative seminars and safety training are great in sustaining the efforts of keeping the workplace clean and safe from hazards. These seminars will educate the workers on different types of hazards that are present in the workplace, and they will teach them how to deal with each type. It can also help in improving the organization and cleanliness of the workplace by introducing new methods of workplace improvement and safety protocols.
After introducing these new protocols in the workplace, it will be the responsibility of the company to supervise the workers regarding these health and safety protocols. A clean, safe, and healthy workplace is a productive workplace, and it will surely lead to an increase in employee morale and company achievements.
Comments on this guide to Work Health And Safety: 6 Safety Tips article are welcome.
Glasgow Building Designs
Glasgow Architecture Designs – architectural selection below:
Kelvin Hall television and film studio, West End
Design: Reiach and Hall Architects
Kelvin Hall television and film studio vision
Central Quay, Anderston
Design: 3DReid, Graeme Nicholls Architects and re-form landscape architecture
Central Quay Glasgow, Anderston
Glasgow School of Art, 167 Renfrew Street
Glasgow School of Art
Comments / photos for the Work Health And Safety: 6 Safety Tips advice guide page welcome