Choosing the right roof and two main types of roofing contractor services guide, Online property advice, Home design tips
Choosing the Right Roof and Roofing Contractor Services
23 November 2021
Upgrading your home or office building can be somewhat of a mixed feeling. For some, it is a time of excitement and for others it may take a lot of hours out of your day to start working on DIY projects which may last longer than you intended, not to mention cost more than you had originally budgeted for. That's why it's important to consider hiring a professional roofing contractor to ensure that the roofing project is completed efficiently and within budget.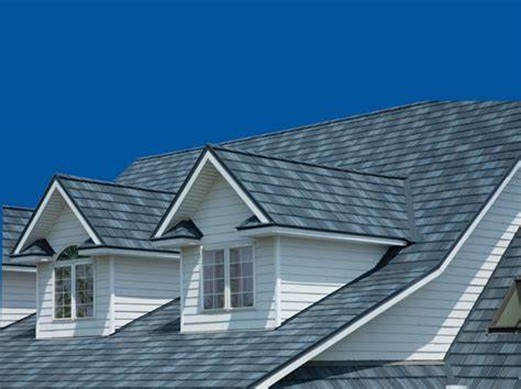 Choosing the Right Roof and Two Main Types of Roofing Contractor Services
When the latter is your emotion about it, and you have no time to do things yourself, especially the bigger things like upgrading your roof or painting your entire house, it is always best to seek the services of those know are in the know. Professional companies can do the best job for you and without any disruptions.
According to the best Glasgow roofing company, knowing which contracting service is the right one for you, is essential in the process. If you need your house painted, hiring a painting service is the right way to do it, much is the same when getting a new roof installed or your existing one upgraded.
When it comes to roofs, depending on the type of material the tiles are made of, the life span could differ from a few years to more. Below are some examples of materials that seem to hold to their lifespan.
Three Durable and Long-Life Roofing Tile Material Options
Clay: it seems that the majority of contractors would recommend this type of material. Clay has been used to cover houses for many years, especially in homes that have a Mediterranean aesthetic to them, they add a sense of style and are long-lasting. The maintenance needed for these is minimal, however, if installed in a region that has a harsh climate, they may not last as long as you want.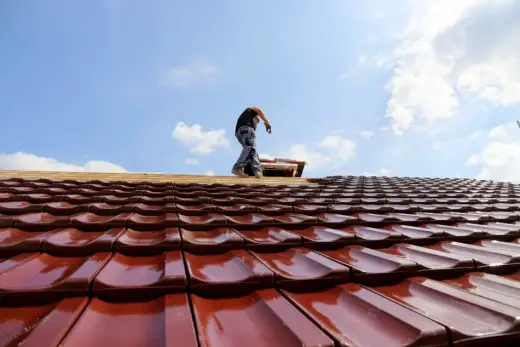 Concrete: these are the ones you can install in any country even if they have a harsh climate and they will last a long time. Plus, the added advantage is that they too are low maintenance just like the clay tiles. Concrete is made up of natural substances and has been around for decades. The mixture is created by using different sub-materials such as sand, crushed rock, and gravel.
Next to water, this is the second most used material in building construction and for good reason, click here to find out why.
This is one of the most durable elements and can improve the sustainability of any building. They are also versatile and can match any building style and structure, as the material can easily be molded into different shapes and sizes. The added advantage is that they also come in different colors to choose from.
Metal: Another brilliant one that has been used in many structures previously, but has now also been introduced to the construction of homes, is metal. As unconventional as it may sound, using metal is a popular idea in modern-day buildings.
They also come in many options to choose from such as galvanized steel, copper, zinc and aluminum. The lifespan for these is over 50 years, and they are considered one of the most environmentally friendly selections. The initial cost can be over your typical budget but you would be making up for this in its lifespan because there is no need for maintenance or replacing any broken sheets.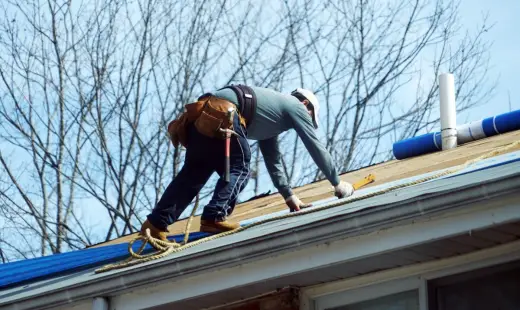 Roofing Contractor Types
If you are still not sure which one to go for, you can always seek the advice of a roofing contractor. Which is another thing to decide upon. Because there are a variety of different types, it can sometimes be confusing to choose the right one for your needs. Below is a breakdown of the different types of roofing contractor services available to you, and you can choose from them when in doubt.
Residential
Owning a home may not be the cheapest investment, but it does have its benefits in the long run. Things such as control over bills, or an opportunity to build equity for yourself plus the freedom to personalize your own space are just a few of these: https://www.credible.com/blog/mortgages/benefits-of-owning-a-home/
The one thing however that some may not include on this list are the maintenance costs. many owners often find themselves in a sloop when it comes to fixing things that are broken or having to upgrade the building to maintain its value. However, this can be less of a hassle when you have contractors on call and people whom you can rely on to do this for you.
As the name suggests, these are services rendered to residents and can be called on-site as and when needed. The need for a roof is not debatable, it shelters you from the weather and harsh climate changes, as well as gives you protection and a house is incomplete without one. it also holds everything together. So, having a stable one is mandatory.
When you hire a contractor to do the hard work for you can be sure of the safety and protection a roof provides, plus they often provide guarantees as well. These services would also know how to prolong the life of your rooftop which can save you significant costs in the long run. Having them as contact can also mean that when it comes time to repair a broken tile or replace one, they can help you out.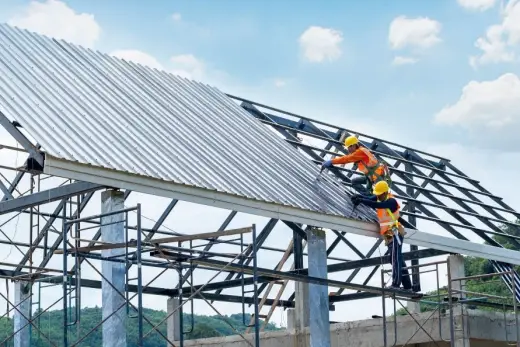 Commercial
Commercial structures include mainly building that is used by the public. It could be an office building or a mall, retail store, school, or any other public facility, and these too, need similar amenities. Hiring experts to fix these or replace them is a secure option for most. For more information, this Gen819 Roofing & Solar services page has some vital information you can read about to help you understand the difference between the commercial and the residential possibilities.
There are some factors included when thinking about the material or style to choose, below we touch on a few of these:
The style of the construction of your home
The visual elements and style of architecture
The budget you have available for the project
If you have any timelines and personal preferences or specifications
Governing authority guidelines on what's allowed for the property
Quality roofing can indeed last you a long time, but choosing the right one is fundamental to the process, as not all of them will be low maintenance or cost-effective. Speak to an expert to find out more and make the right decision.
Comments on this guide to Choosing the right roof and two main types of roofing contractor services article are welcome.
Glasgow Building Designs
Glasgow Architecture Designs – architectural selection below:
New Glasgow Architectural Photos
Glasgow Architectural Photos
Holiday Inn Pacific Quay Hotel
Architects: Mosaic Architecture + Design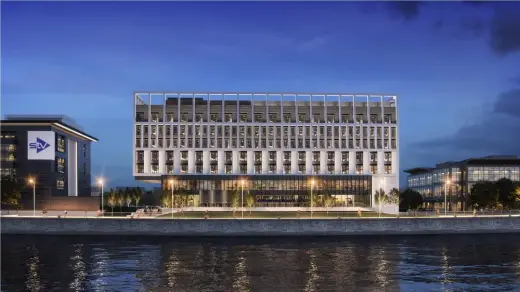 image courtesy of architects
Holiday Inn Pacific Quay Hotel
Merchant City boutique hotel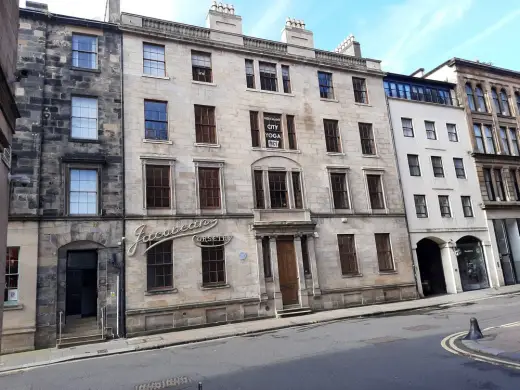 image courtesy of architecture practice
Merchant City Property
Comments / photos for the Choosing the right roof and two main types of roofing contractor services advice guide page welcome