Custom Made Table Bases Advice, Wood & Steel Furniture Tips
Wood & Steel Table Base Basics Tips
26 August 2020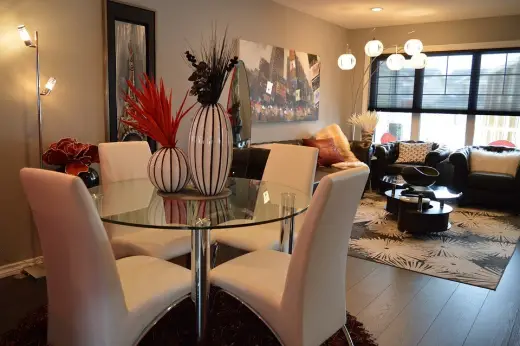 photo : Erika Wittlieb from Pixabay
Wood & Steel Table Base Basics: Things to Consider in Custom Made Table Bases
Most homeowners don't allocate a considerable amount of time thinking about table leg design. This is the most underrated part of the table yet a crucial one since table legs offer a wide array of benefits. A well-designed table base adds aesthetics to your house's interior design and adds functionality to the area where it's placed.
There is a wide variety of table types. There are dining tables, coffee tables, accent tables, patio tables, end tables, conference room tables, and a lot more. This type of furniture can be decorative while still being functional. One way to do this is to invest in custom made metal table bases.
Furniture and table legs do not only hoist up the said fixture. The tone of the design and the uniqueness of the table in its identity and purpose rely on this underrated part. Do not underestimate the power of choosing your table's base. Aside from the strength and sturdiness that it gives to the table, the right table legs will also add value and quality to the overall furniture.
In this article, we will guide you on what key factors are worth considering when choosing tables and their legs.
Determine the style that you want for your interiors.
Tables are one of the most utilized pieces of furniture in the whole house and they are typically placed in the center of any room. That is why deciding on what base to use for your tables needs taking a step back and determining if what you have in mind goes well with your interior design and its functionality. What style are you aiming to achieve? Do you want a modern-looking house? A rustic one? Knowing what you want will help you decide which table legs will complement the overall look of the house.
Decide on how high will your table be.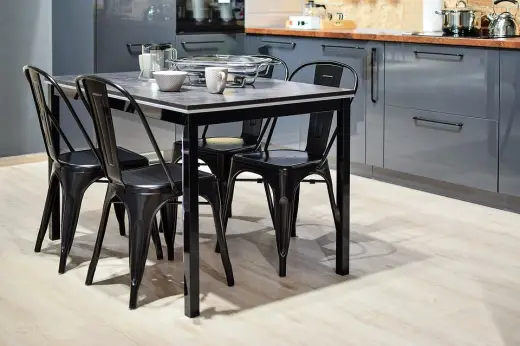 image : Erika Wittlieb from Pixabay
Your table's height determines the role and function that it will serve. What type of table do you need? A work desk, standing height workbench, dining table? Being sure about what you need the table for will help you determine how high should it be. For example, a typical dining table measures around 30 inches high. On the other hand, coffee tables are about 16-18 inches. For work desks, it normally runs from 28-30 inches high. Taking a closer look at these details will assure you that the table and its legs are perfectly measured in height for its function.
Picture the table leg's thickness and weight.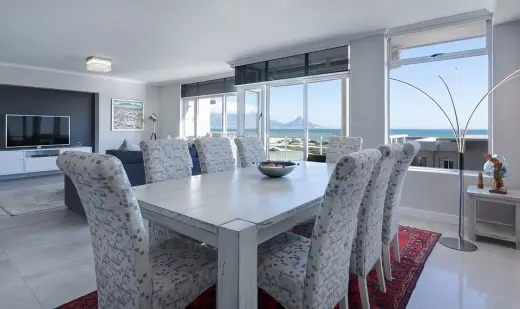 The tabletop influences the table leg's thickness and weight. If the tabletop is made out of thin glass or stone, this is best paired with a thinner and delicate-looking table base. Thick tabletops call the need for thicker and stronger legs to support the heaviness of the tabletop and the weight of anything that's placed on top of it. Therefore, be mindful of the weight that the legs can handle. To have a wonderful table for your home, you should make sure that the top and its legs complement in style and usage.
So you've gotten this far. What's next?
While most tables are constructed with FOUR legs (one leg per corner) and it makes sense, you are not limited to that option. Decide on how many table legs are needed for everyday use. If you want, you can have a table with only two legs as long they provide additional support to the overall structure of the table. Apart from that, if you want a standing work desk, you can ask the manufacturer to create a table with only one leg if that appeals to your taste. Of course, that depends on the design of the table and its size.
If you're not sure what to pick, here are some of the other table and legs choices:
Cubes & Cylinder Tables – are one of the best table choices if you're going for a minimalist approach while still serving a bold stylish statement. These tables are commonly used as coffee tables and bedside ones. The rule of the thumb for this style is its base should be at least half the size of the tabletop for it to properly support the whole table and everything on top of it (this is non-negotiable).
Table Leg Set – this is one of the most common picks since it can never go wrong when homeowners use this. It's easy to install, durable for lightweight tabletops, and it exudes a contemporary feel in the room's overall look.
Edge Mount Table Legs – an easy option for every customized tabletop. It's known for its modern look that complements any tabletop style. Set it up by using a pair of dual legs, one on each side of the table, to create a freestanding mount.
Comments on the Wood & Steel Table Base Basics advice article welcome
Glasgow Architecture
Glasgow Cathedral building: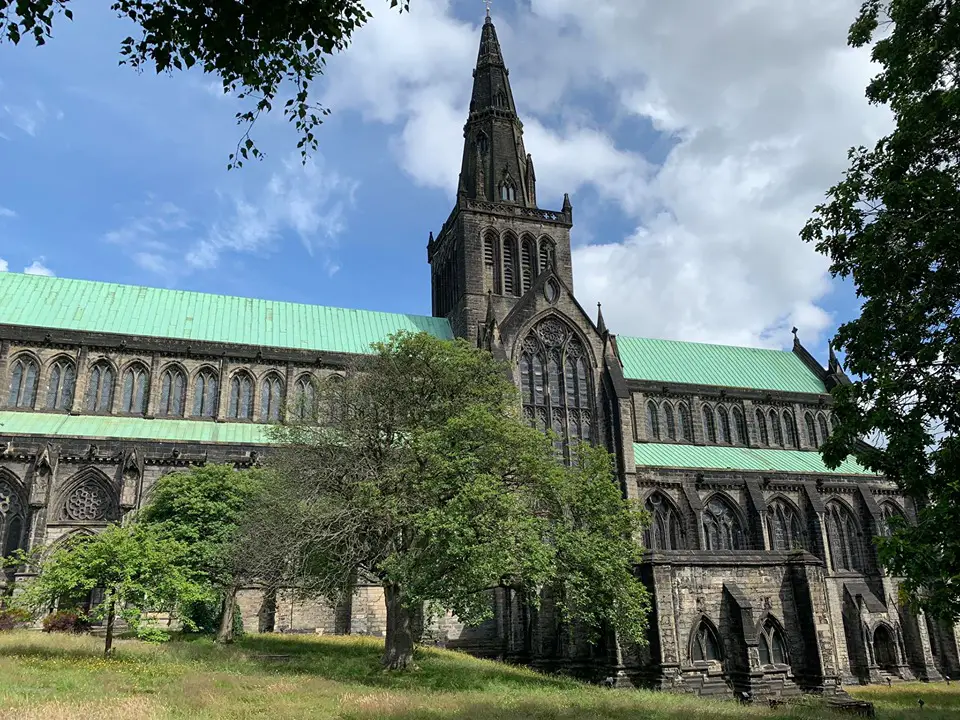 photo © Adrian Welch
Historic Glasgow : best Glasgow architecture of the past
Comments / photos for the Wood & Steel Table Base Basics Tips page welcome