The top commercial building security trends, commercial buildings guide, Property security advice
Commercial Building Security Trends
26 July 2023
With cyberattacks up by 167% during the third quarter of 2022, and 94% of all enterprises now operating some form of cloud-based service, security measures are likely to dominate many conversations – including those of architects.
Improvements in AI-based technology are beginning to make a measurable impact on the efficacy of cloud-based security measures, and the increasing popularity of merged cyber and physical security technology could be considered a clear indicator of the most notable security trends.
To gain a better understanding of how these technologies and other related protocols are likely to affect the business world in the coming year, today we'll be covering the top commercial building security trends.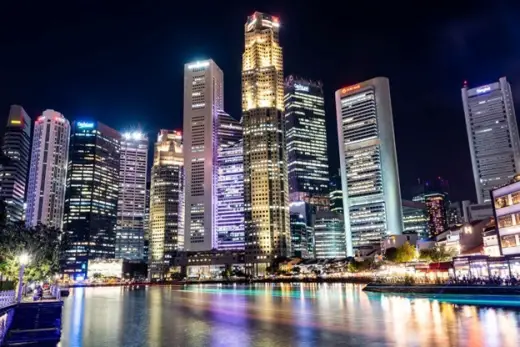 Photo by Ravish Maqsood
Physical and cloud-based access control
Physical access control systems have been popular in the residential market for quite some time, providing individualised security to multi-tenant housing units and rental properties, though the recent trends in this market appear to involve the integration of cloud-based technology.
As more businesses and owners of commercial properties begin to see the benefits of cloud-based access control, including remote access, authorisations and automated alerts, it seems likely that future trends will lean towards a combined system of cloud-based and physical security technology.
Many businesses have already made the switch to contactless access control, making use of either key cards or biometric scanners to improve both hygiene and security, though by combining physical access credentials with contactless access points, both security and convenience can be improved.
When combining these technologies, however, it's important to follow updated best practices. For example, a recent study from Ruhr University found that 4 to 6-digit pin codes for physical keypad door locks are far less secure than longer codes, being easier to guess by attempted intruders.
Choosing a longer PIN code up to 16 digits has been found to provide an extra layer of security, and when combined with a cloud-based system capable of offering real-time access alerts issued to remote mobile devices, security teams are able to improve upon incident response times greatly.
Open platforms and integrated security systems
Though any form of access control will be more secure than a traditional lock, these systems do not come without their own flaws. Most notably, access control systems alone only require the correct credentials to be presented, meaning unauthorised persons can gain access with stolen information.
To avoid this possibility, many organisations are looking towards open security platforms. These systems operate using an accessible source code, allowing separate security tools, such as cameras and automated alarms, to be integrated alongside each other regardless of the manufacturer.
Open platform security systems limit the required manual monitoring of separate security functions, eliminating the need for security teams to check visitor management credentials against access control records, video security footage, and LPR cameras, instead allowing these tools to communicate freely.
Such a system presents the possibility for automated alerts and lockdown functions to be pre-programmed, meaning if the network detects an attempted breach using one tool, the rest of the system can react accordingly in an instant with no need for immediate human intervention.
Zero-trust security strategy
With the continuing popularity of hybrid and remote work across most business sectors, security teams can find it difficult to suitably balance on-site security with cloud-based cybersecurity measures. One way to combat this, and relieve the pressures on security teams, is to instigate a zero-trust strategy and policy.
This framework requires all users to be authorised, authenticated and regularly validated for security configuration in order to be granted access to applications and data. As a zero-trust framework can be configured to operate both on internal servers and within the cloud, this additional level of security protects valuable information wherever teams are located, limiting the amount of data employees are exposed to at any one time and thus mitigating the consequences of a potential security breach.
A comprehensive zero-trust approach will include additional technology designed to better secure remote workers, including multi-factor authentication to ensure network users are fully authorised when security teams are unable to actively monitor who is attempting to access certain programs.
As users are required to re-validate their credentials regularly, rather than operating through a one-time validation process, zero trust networks allow security teams to identify potential breaches and cyber threats almost instantaneously, especially when combined with integrated automated alerts.
Improved cybersecurity awareness and training
Though technology represents a major defence against the increasing number of cybersecurity attacks and threats, 82% of all data breaches come as a direct result of human error, so we can expect businesses to invest heavily in cybersecurity awareness and training.
The prevalence of cybercrime in the modern business world is reflected in the formation of government backed cybersecurity awareness programs and data privacy training, but for organisations to best protect themselves their staff must be trained in the specifics of their own cybersecurity systems.
Simple testing procedures that can be implemented involve things like phishing tests, which are easy to carry out and help highlight the common scams employees may fall for, though the most effective cybersecurity training will involve regular and persistent sessions designed to make cybersecurity an everyday consideration.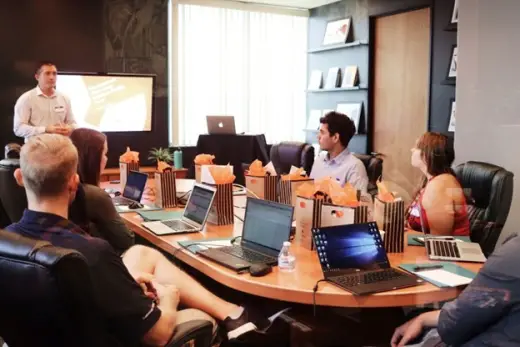 Photo by Campaign Creators on Unsplash
Final word
Businesses and other organisations will continue to be prime targets for cybercrime, though by preparing employees at every level for potential breaches, and making cybersecurity a daily consideration, companies can greatly reduce the likelihood of serious cyberattacks affecting their operations.
By implementing an integrated security system and ensuring that every physical and cyber access point is protected by multi-factor authentication, businesses will be best prepared for the coming year.
Comments on this The Top Commercial Building Security Trends article are welcome.
Buildings
Key Buildings in Scotland Articles – architectural selection below:
Merchant City boutique hotel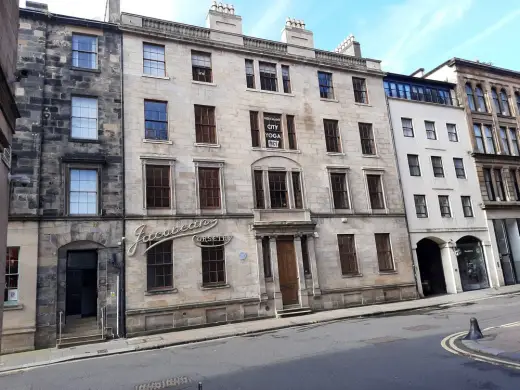 image courtesy of architects practice
Merchant City
Historic Glasgow : best Glasgow architecture of the past
Comments / photos for the The Top Commercial Building Security Trends page welcome