How architecture connects technology in modern world, New high performance buildings, Future property
How Architecture Connects Technology in the Modern World
6 Jan 2021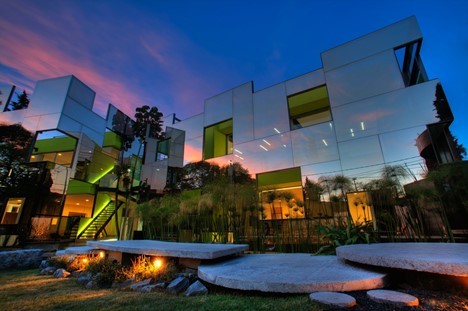 image source : unsplash.com
The fusion of technology with architecture has roots dating back to 30 BC, where Marcus Vitruvius Pollio wrote a treatise by the name of De Architectura. He believed that buildings should have three attributes, namely beauty, strength, and utility.
Over the years, we have seen architectures around the world experimenting with the technology. Today some of the best names for architects that used modern design elements include Frank Gehry, Frank Lloyd Wright, and I. M. Pei.
According to a recent study by Architecture Quote, 74% of Facilities Management Firms think that BIM (Building Information Modeling) will strongly impact the Facilities Management Industry.
Furthermore. IBISWorld reports that the Architectural Service Industry has grown by 2.1% from 2014-2019. Moreover, 1,743,702 people are employed in the global Architecture industry as of 2019 and earning an average salary of $79,380 every year.
Lastly, around 91% of Architecture Firms have under 19 working employees.
In light of this information, let's take a quick look at some of the ways architecture today connects with the technology of the modern world.
Automated Building Management
Thanks to smart sensors and the Internet of Things, many electronic devices and equipment can now be programmed to function anonymously with the help of building management software. The likes of which you can learn about in architectural events.
This gives building administrators the peace of mind to carry out their responsibilities with greater zeal while mundane tasks are left to operate automatically according to pre-programmed instructions.
The future of architecture makes room for automation features incorporated into their designs and style of construction. Some of the best companies offering you such services include:
Honeywell, headquartered in Charlotte, North Carolina, offers building technologies with Honeywell Forge's help, their proprietor analytics software.
Johnson Controls, a multinational conglomerate headquartered in Cork, Ireland, offers building automation solutions and HVAC and security equipment for buildings.
Scheider Electric – a French multinational company, providing automation and energy efficiency through digital solutions for sustainability.
· Community Support
Ever since climate change and global warming have become a matter of fact, people have become conscious about reducing their carbon footprint rather than treating it as a belief. This is why there is a new wave rising amongst architectures that are eager to develop building structures that contribute to the community's health.
This can include the inclusion of plantations into design elements and providing them with an ideal space from building plans dedicated to their utilization.
One fine example is that of the Millennium Bridge, aka London Millennium Footbridge offers pedestrians and locals to cross over River Thames. The Bridge House Estates, which is a charitable trust, maintains and owns the bridge while overseen by the City of London Corporation.
The bridge was designed with Foster and Partners' help that is currently working on developing buildings using only carbon-neutral materials by 2030.
· Energy Efficiencies
Architects nowadays are using smart technology to assist them in constructing buildings that deliver high energy efficiencies. For the management, this a huge step forward in reducing waste and consciously utilizing energy.
We all know that wasted energy, including the wastage of unused utilities like electricity, water, and gas, already take a heavy toll on the environment.
Today we are in a position where architects can deliver building plans that keep in mind all such requirements. A brilliant example here can be of the Hewitt Studios' Berkeley Green Skills Center.
It was developed by various architecture experts to become an example of regenerative investment and educating future minds to follow low-carbon precedents in the coming years. Other features include an innovative heat-recovery ventilation system, thermally efficient envelope, and integrated photovoltaic (BIPV) façade.
· Focus on Functionality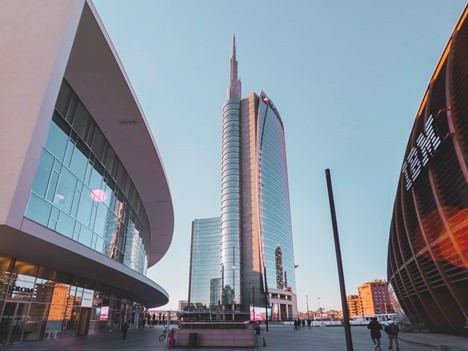 For many of us, a building seems like a structure which serves a primary focus and nothing more, for example, a casino is for gamblers, hospitals are for taking care of patients, and resorts are for tourist.
However, for architects, the main catch is to add in a variety of features and functions in the original design so that the final product is sophisticated enough to support as many purposes as possible.
Take the example of Harpa Concert Hall in Reykjavik, Iceland. It has over four conference and concert halls with their own unique designs along with a dining area, meeting room, exhibition area, scenic views from top floors, a new lobby, a shopping area, a Library, and bookstalls for selling books.
· Gauging Performance
The World Green Building Council and its Net Zero Carbon Buildings Commitment are encouraging architects to develop high-performance buildings that are friendly to the environment and surrounding areas.
The main goals are to accomplish net zero carbon in operation for all assets under direct control by 2030 and promote other buildings to achieve net-zero carbon through procedures in 2050. Some of the best building performance evaluation tools include:
Green Building Studio – developed by Autodesk, is a standalone cloud-based service focusing on design areas and annual carbon emissions.
Sefaira Architecture – provides Autodesk Revit and Trimble SketchUp
Vabi Apps – offers visualizations and calculations for financial outlook, programmatic performance, and impact on the project's surrounding environment.
· Designed for Surroundings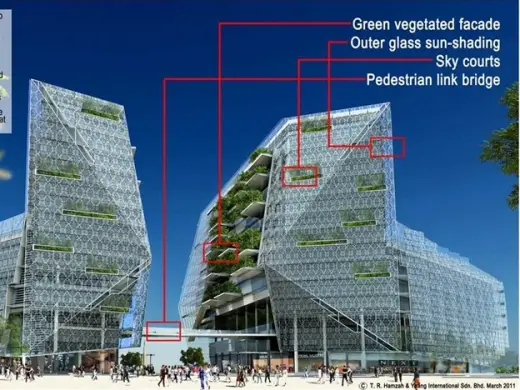 Image credit : architizer-prod.imgix.net
Take one look at the Trevox Apartments by CRAFT Arquitectos, and you would feel as if the aliens have landed and camouflaged their house to remain undetected. Architects use this clever play of optical illusion and smart engineering to deliver tricks on the viewer's eyes.
Nevertheless, you can also find various other examples where the structure simply blends into their surrounding environments, and this can only be achieved by acquiring the right materials and an out of the box approach to make them look spectacular. Other examples include:
The Parasite Office in Moscow by ZA BOR Architects
Tree Hotel by Tham & Videgar Arkitekter in Harads, Sweden
Tverrfjelhytta – Norwegian Wild Reindeer Pavilion by Snohetta
· Indoor Environment Quality
With the passage of time, people have become more aware of the hazards of unhealthy indoor environments. People are now generally more apprehensive when passing judgments about a venue, and perhaps some of the first things they might complain about are indoor air quality and ventilation.
However, architects are ready to up the ante by adding more features into their constructs that can help improve the aforementioned qualities and acoustics, comfort levels for inhabitants, ergonomics, hygiene, lighting, and so much more.
It all comes down to choosing the right materials, understanding basic maneuvers, and incorporating them into their final design. At Crowd Writer students are often advised to improve their indoor environmental quality to increase their performance.
· Mitigating Environmental Impact
Apart from helping your community through building structures, right now, professionals are also eager to find ways that can help them mitigate the environmental impact of constructing hefty structures.
Hence the term 'sustainable architecture' is receiving a lot of buzz in recent times. The idea behind it is to develop constructs that minimize the negative impact on the environment.
This can include the entire lifecycle of the building, starting from building materials to demolition and recycling materials. Some notable examples of sustainable architecture around the world include:
Pixel Building
One Central Park
Bahrain World Trade Center 1 and 2
· Safety & Security (Top Priority)
With the world is increasingly becoming connected around us, architects are using technology to create buildings that utilize excellent safety and security measures.
However, when it comes to official buildings and banks, these security and safety features can be further augmented and customized to delivered unique aspects and are often kept under the 'Top Secret' file.
While the Bank of Spain and the Royal Mint of Spain shown in the popular TV series Money Heist are fictionalized versions of their actual real counterparts, you can expect them to be much more safe and secure than they are depicted.
Conclusion
There are many things architectures of today incorporate. This post is neither a complete nor an exhaustive list of ways how technology can be incorporated in modern world settings.
With 5G's global implementation and AI's entry into the mainstream market, many things are expected to change, which will definitely impact how architecture is practiced. Till then, let's keep our fingers crossed, and all the best for your future endeavors!
Author Bio
Amanda Jerelyn currently works as a Blogger at Dissertation Assistance. This is where higher education students can acquire essay writing service UK. During her free time, she likes to spend time with her friends or family members and play Jenga.
Comments / photos for the How architecture connects technology in modern world – page welcome
Glasgow Building Designs
Contemporary Glasgow Property Designs – recent architectural selection below:
Custom House Building Renewal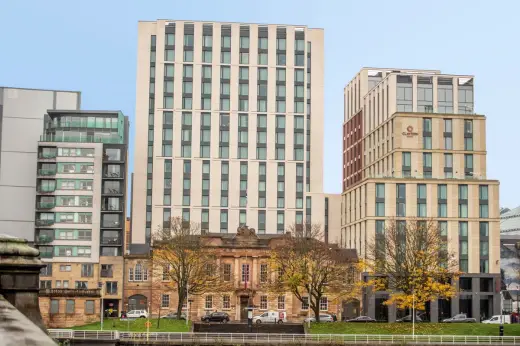 image courtesy of Artisan Real Estate
Glasgow Custom House Development
Paisley Museum Transformation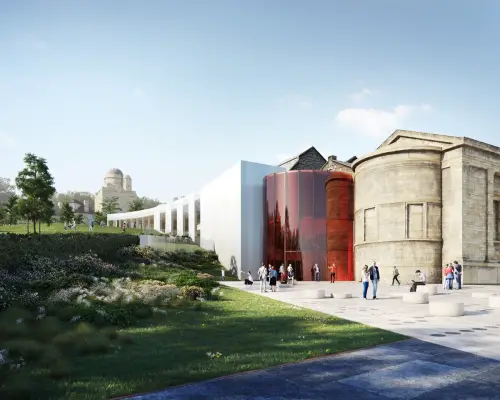 image courtesy of Renfrewshire Council
Paisley Museum Building
Comments / photos for the How architecture connects technology in modern world guide page welcome