Sighthill Transformational Regeneration Area, TRA Glasgow Regeneration News, Scottish Housing Association
Sighthill Transformational Regeneration Area (TRA)
Glasgow Housing Association (GHA) / Keepmoat Homes News, Strathclyde, Scotland
19 Apr 2018
Sighthill Regeneration – Transformational Regeneration Area
Glasgow City Council has signed an agreement with Glasgow Housing Association (GHA) and Keepmoat Homes to deliver more than 800 new homes at the Sighthill Transformational Regeneration Area (TRA) in the city. Keepmoat will work with independent consultancy LDA Design to bring forward the new development.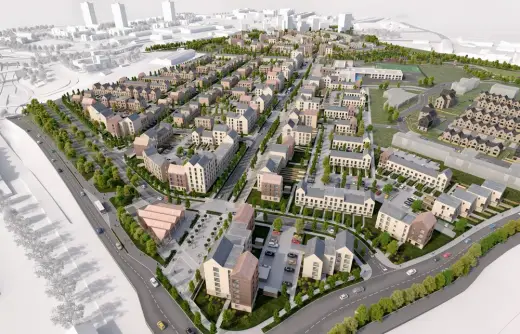 image courtesy of architects
Sighthill Transformational Regeneration Area (TRA) News
LDA Design's collaboration with Keepmoat continues its involvement on the scheme, which began with a transformational, landscape-led masterplan. Commenting on the signing, LDA Design Director Kirstin Taylor said: "This is a key moment in the history of Sighthill. We are delighted to have the opportunity to further progress the plans to create a welcoming place to call home that is well connected to the rest of the city."
A short walk from George Square, Glasgow's main civic space, Sighthill's iconic 10 high-rise blocks once loomed large over the city, providing homes for thousands of people. The towers have now gone, but a strong community remains.
The £250million Sighthill TRA is one of eight regeneration programmes across the city, and the first to benefit from the Glasgow City Region City Deal – a £1bn government investment programme. It is the biggest regeneration scheme of its type in the UK outside of London. More than 140 new GHA homes were delivered in 2015, and this next phase will breathe new life into the area.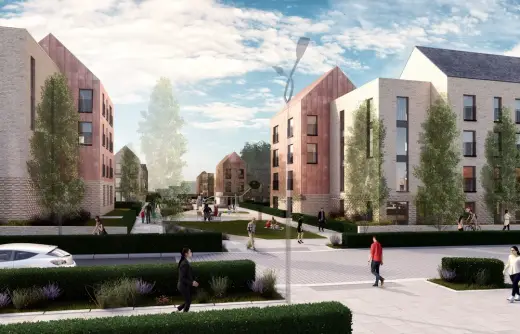 The development will include 198 mid-market rental homes, built by GHA, as well as retail and commercial units. When complete, the regeneration will deliver almost 1,000 new high-quality homes for sale and rent; a new community school campus; a new footbridge across the M8 motorway, creating a 'street in the sky' to connect Sighthill to the neighbouring city centre; and a new road bridge across the railway to link Sighthill and Port Dundas.
The scheme will create places aimed at fostering community interaction, both at a wider neighbourhood level and at an intimate street scale. There will be opportunities for temporary meanwhile uses that can be adopted by the existing community throughout the phased construction.
LDA Design has been working with Glasgow City Council on 'advanced infrastructure' for the site, which will see a network of active travel routes, open public spaces, allotments and more than 20ha of new parkland delivered in advance of the Keepmoat development.
The parkland, with its lochans, burns and wetlands, will provide better flood protection and improve local biodiversity. It forms part of an advanced urban drainage and water management scheme. Planting will include species associated with post-industrial pioneer landscapes, reflecting the site's industrial heritage. Canal-side terraces will offer lovely places to sit and enjoy a coffee.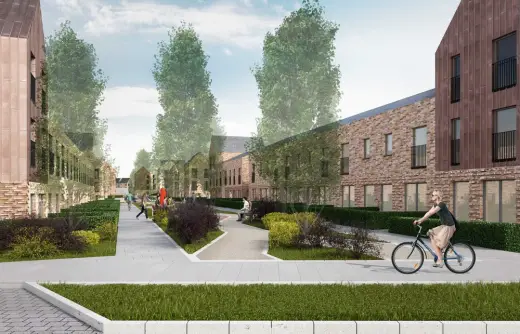 Good connectivity is key to the areas success. A pedestrian-focused boulevard with serve as a civic spine, connecting homes with new play spaces, plazas and transport links. The wider masterplan also includes a footbridge over the M8 motorway (late 2019) and a road bridge across the nearby rail link (late 2018). Pathways and cycle routes through the site will dramatically improve connectivity and safety. The transformed site will also feature a new community campus school, new retail and a community centre.
Explaining the vision behind LDA Design's landscape-led approach, Kirstin went on to say: "This was once a very close knit community. In developing the masterplan, we wanted to create an accessible, social and safe place to live with a distinct identity that builds on this historic spirit of togetherness. As far as I am aware, it is the single largest landscape-led regeneration scheme in Scotland."
The regeneration of Sighthill is being delivered by Transforming Communities: Glasgow, a partnership between Glasgow City Council, Glasgow Housing Association and the Scottish Government, with additional funding from the Glasgow City Region City Deal.
Sighthill Regeneration
Comments
Glasgow City Council
Councillor Kenny McLean, City Convener for Neighbourhoods, Housing and Public Realm at Glasgow City Council, said: "The signing of this agreement between Glasgow City Council, Glasgow Housing Association and Keepmoat Homes is another milestone in the regeneration of Sighthill. The transformation of the area will serve as an example of what can be done in urban regeneration, with the creation of a fantastic neighbourhood immediately beside the city centre. We can now anticipate this work starting and being able to watch the skyline of both Sighthill and Glasgow change over the years. I look forward to working with all our partners on the Sighthill TRA on this exciting project for Glasgow."
Glasgow Housing Association
GHA Chair Bernadette Hewitt said: "This is a monumental milestone in the transformation of Sighthill. GHA is really proud to be a partner in this transformation and as part of this next phase we're building almost 200 homes for mid-market rent. The first phase of regeneration saw 141 new GHA homes for social rent built in 2015. Tenants in these high-quality, spacious modern homes are already saving money on their bills and enjoying a better quality of life as a result. It's a really exciting time for the area."
Keepmoat Homes
James Thomson, CEO of Keepmoat Homes, said: "The past decade has seen significant changes in Glasgow with a number of area-based regeneration projects delivering much needed homes. The development of Sighthill has the potential to further contribute to the city's success story with a new, sustainable community, close to the city centre and unrecognisable from its current landscape. We are committed to delivering wider community benefits as part of the programme which will include the creation of apprenticeships and jobs in the area and work with local community projects. Sighthill embodies the values of the Keepmoat Homes organisation, and we are in no doubt that it will become an example of highly effective regeneration for years to come."
LDA Design
Kirstin Taylor, Project Director, LDA Design, said: "This is a key moment in the history of Sighthill. We are delighted to have the opportunity to further progress plans to create a welcoming place to call home that is well connected to the rest of the city."
For more information on Sighthill, please visit: www.glasgow.gov.uk/sighthill
Sighthill Buildings
Sighthill Redevelopment
Design: Development and Regeneration Services – Glasgow City Council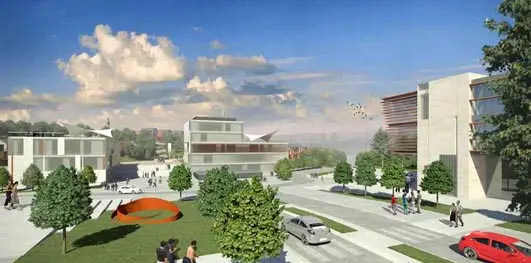 image from Glasgow 2018
Glasgow 2018 Youth Games – Sighthill Buildings
Glasgow Regeneration
Laurieston Housing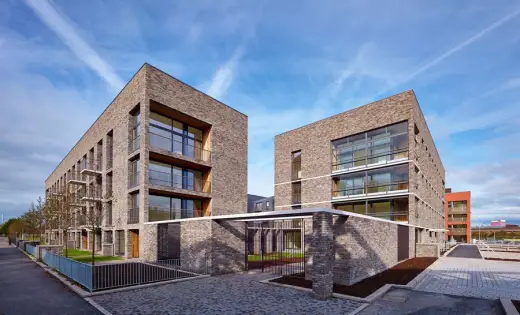 image courtesy of architects
Laurieston Glasgow: New Gorbals Housing Association
Glasgow Housing – Strathclyde Homes
Red Road Flats



photo © Tom Manley
Red Road Housing Regeneration
Crown Street Gorbals – housing



image © Anthony ODoibhailein
Argyle Street Housing



photo : Keith Hunter
Cart Street housing



photo © Keith Hunter
Glasgow Walking Tours – best of Scottish Architecture
Glasgow School of Art



photo © Adrian Welch
Historic Glasgow : best Glasgow architecture of the past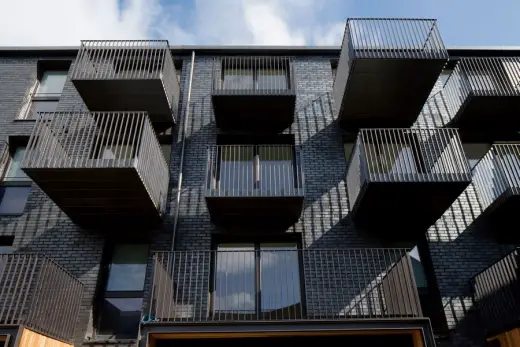 photos courtesy of developer
Laurieston Social Housing Glasgow
Laurieston Redevelopment Glasgow



image courtesy of developer
Laurieston Regeneration
Comments / photos for the Sighthill Transformational Regeneration Area (TRA) page welcome.