Glasgow Building Photos 2022, Strathclyde Building Images, Scotland, Architectural Pictures
Glasgow Architectural Photos in 2022
Western Scotland Building Photography, all copyrighted
5 April 2022
137-141 Broomhill Drive
A Category B Listed (Listing Date: 1989) Building in Broomhill, north west of the city: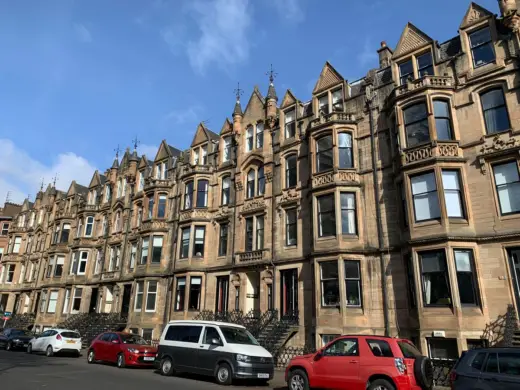 Designed by architect WM Whyte around 1905, this fascinating four-storey basement and attic tenement is in the Scots Baronial style.
2 April 2022
Kelvingrove Museum view of the southern facade: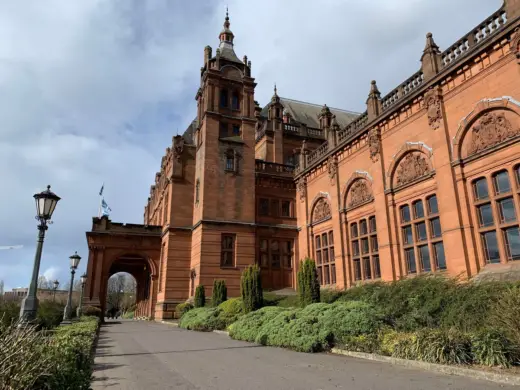 6 March 2022
Paisley Buildings – photos © Adrian Welch
Paisley Town Hall, designed by architect William Henry Lynn, is being converted into a centre for performing arts. It is a Category A listed building: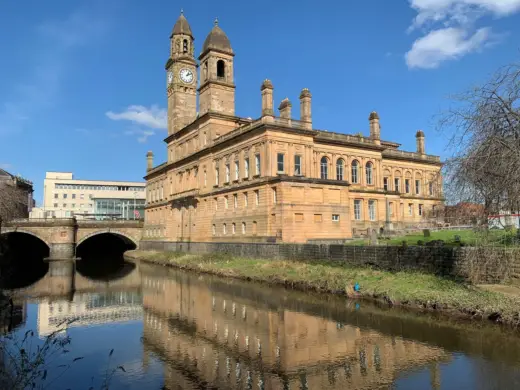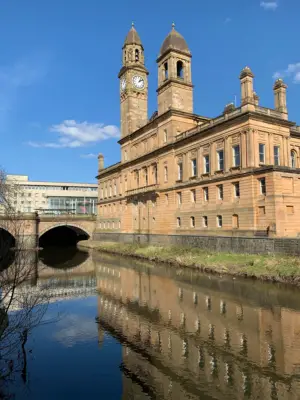 Paisley Abbey is a parish church of the Church of Scotland on the east bank of the White Cart Water: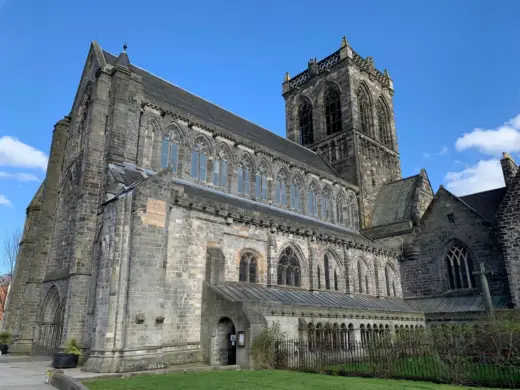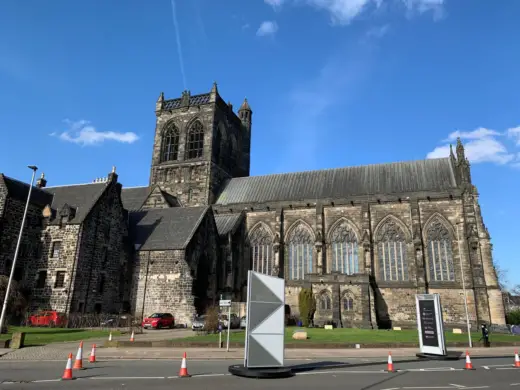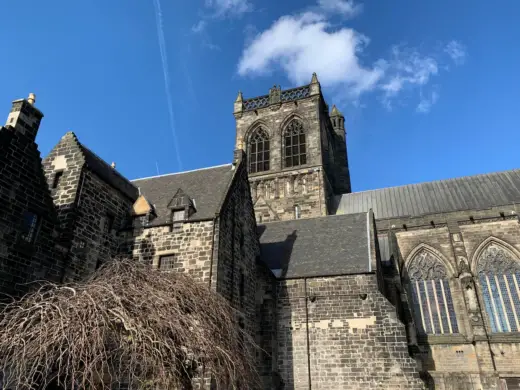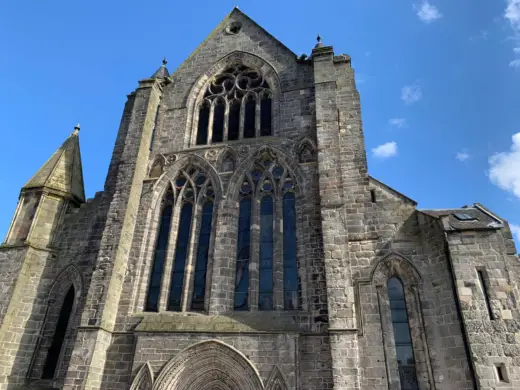 The Luma Tower, a residential building and former factory in the Greater Govan area. One of the best preserved examples of Art Deco architecture in the city, protected as a category B listed building since 1988: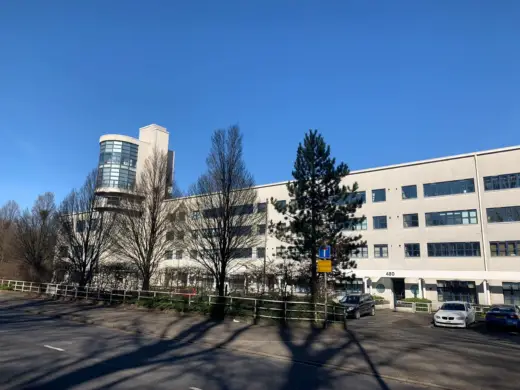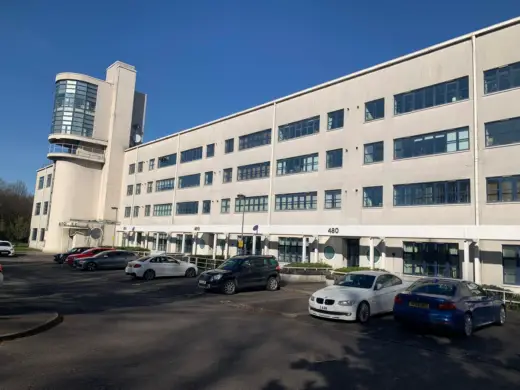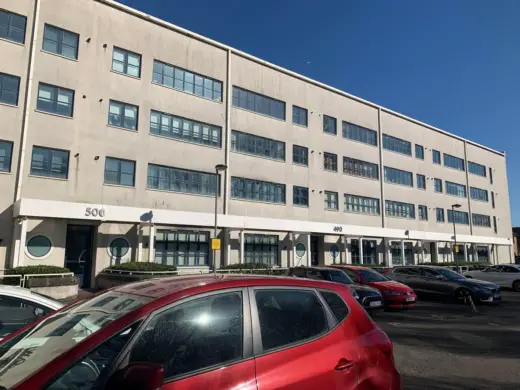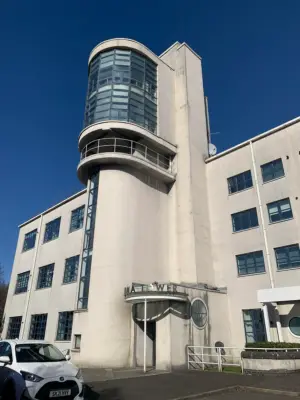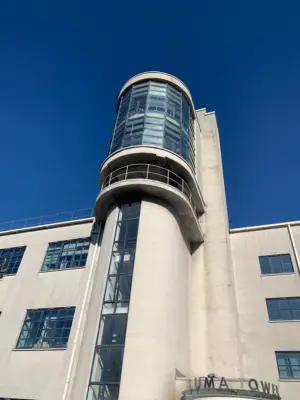 5 March 2022
Glasgow Gaelic School, a primary and secondary school, 147 Berkeley St, Finnieston: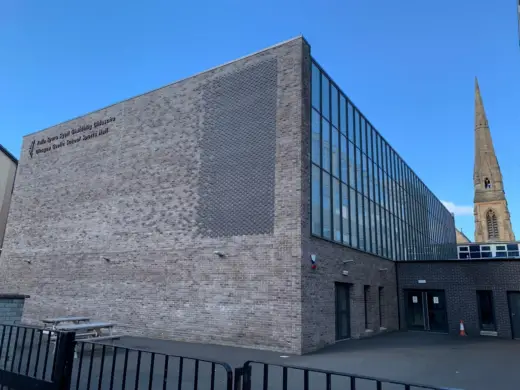 25 Jan 2022
New Glasgow University Buildings
Completed building on the north side of University Avenue: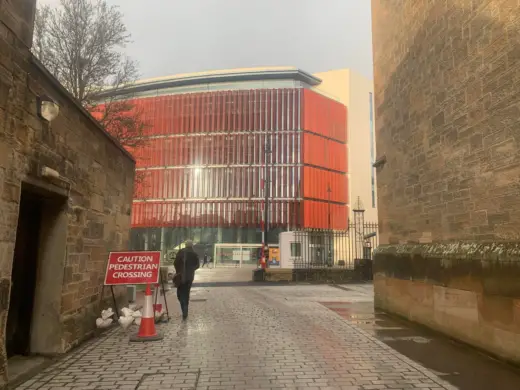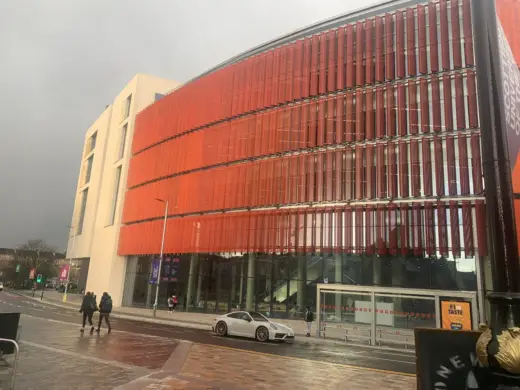 New buildings on the East side of Byres Road, south of University Avenue: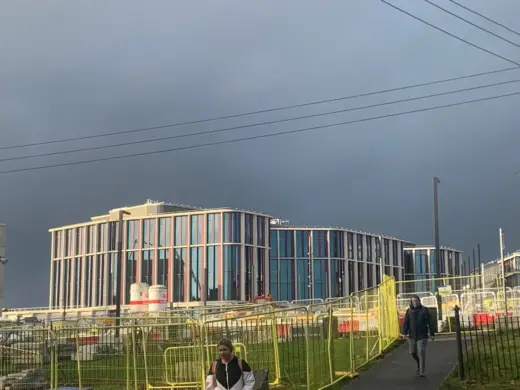 Photos © Isabelle Lomholt
12 Jan 2022
Gilbert Scott Building, Glasgow University
Dates built: 1879; tower – 1887
Architect: Sir George Gilbert Scott ; completed by John Oldrid Scott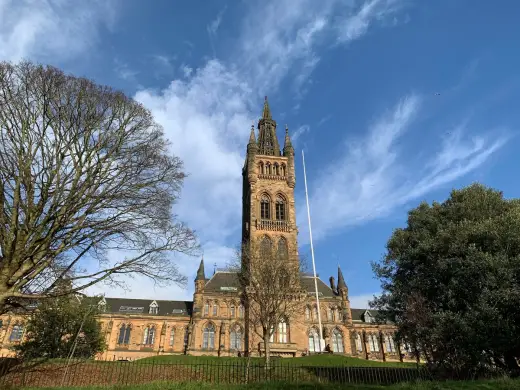 photograph © Adrian Welch
6 Jan 2022
A few new pictures taken around town on a sunny day, Wednesday 5 January:
Photos below © Isabelle Lomholt
New Glasgow Architecture Photos
Lion Chambers, Hope Street, Glasgow G2 2TU
Dates built: 1904–1907
Architect: James Salmon Jnr (Salmon, Son & Gillespie)
Built for: William George Black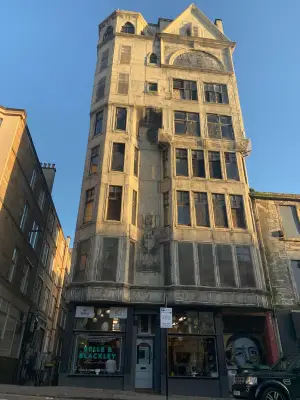 The Lion Chambers is a building in the heart of Glasgow which began construction in 1904 and was completed in 1907. It was designated as a Category A listed building in 1966.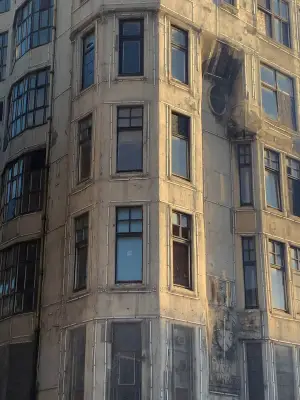 It was made using a somewhat experimental method of construction called the Hennebique System, which involves a reinforced concrete as its main building material. The Hennebique system was first used in 1894 in Wiggen, Switzerland and the Lion Chambers was the second building in Scotland to adopt this system, and one of the first buildings in the UK.
Art Deco building on the corner of Bath Street and Hope Street: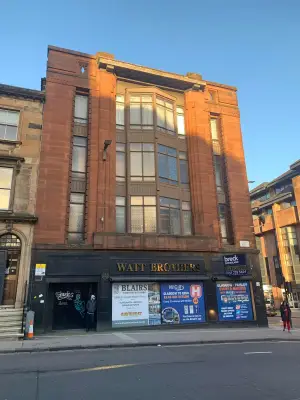 All photos below © Adrian Welch
Glasgow Building Picturess 2022
Cineworld Glasgow Renfrew Street – reputedly the tallest cinema in the world:
Viewed from the south west: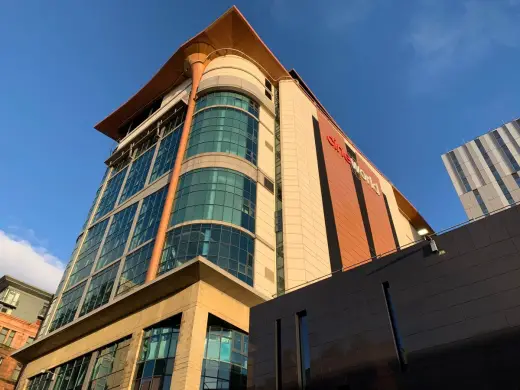 Viewed from the west: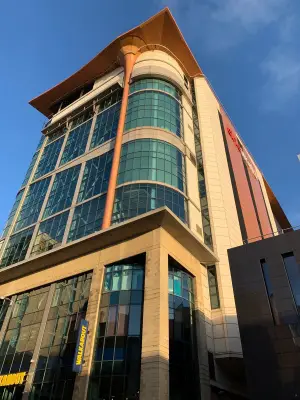 Marks Hotel on 110 Bath Street with its sawtooth facade and deep roof overhang:
Viewed from the south west: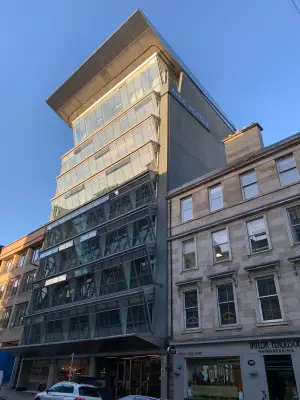 Viewed from the south east: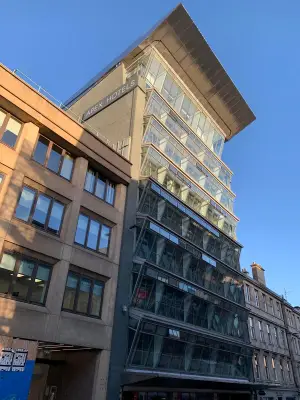 Glasgow School of Art still under scaffolding:
Viewed from the south west: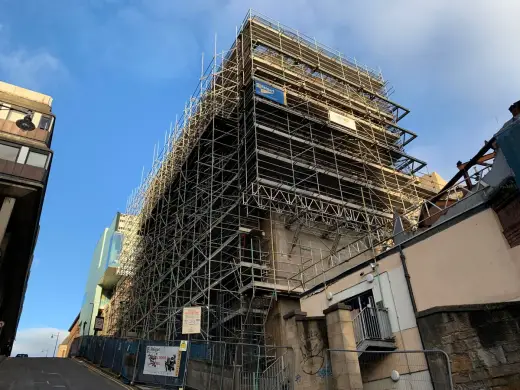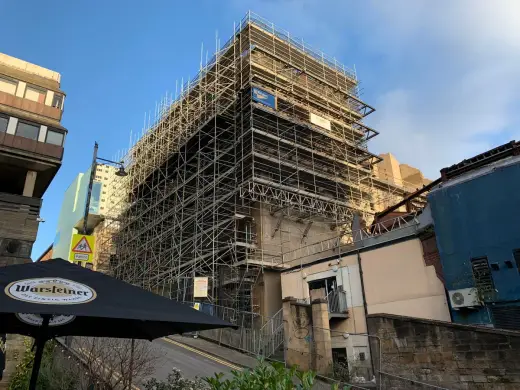 Viewed from the south east: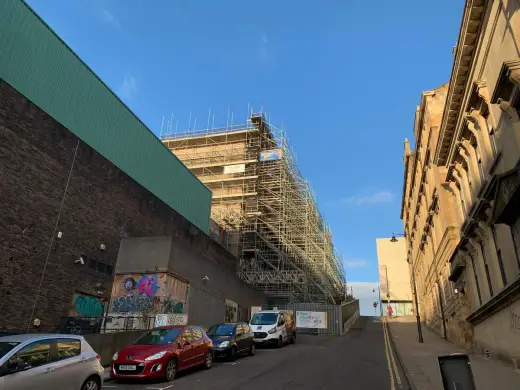 Blythswood Square Hotel, on the East side of the square: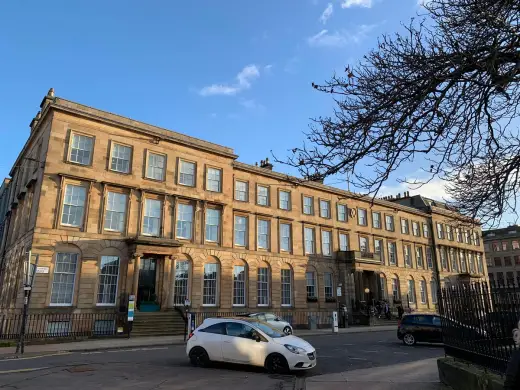 Blythswood Square Rennie Mackintosh door, on the north side: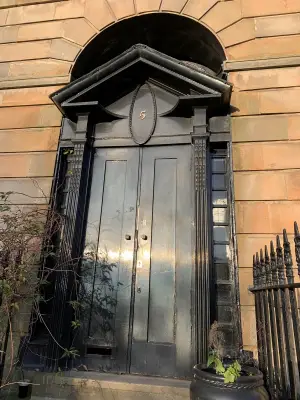 citizenM Glasgow Hotel: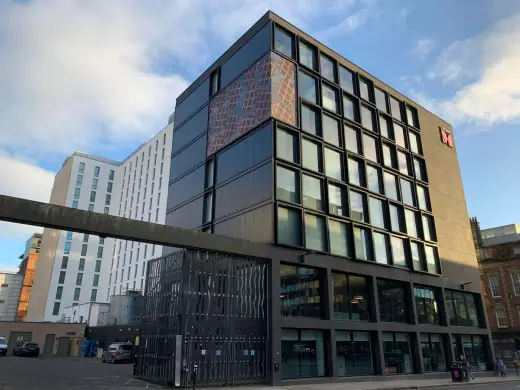 Renfield Street building
Former Art Deco cinema occupying half a city centre block bounded by Renfield Street, West Regent Street, West Nile Street and West Regent Lane:
view from the north west: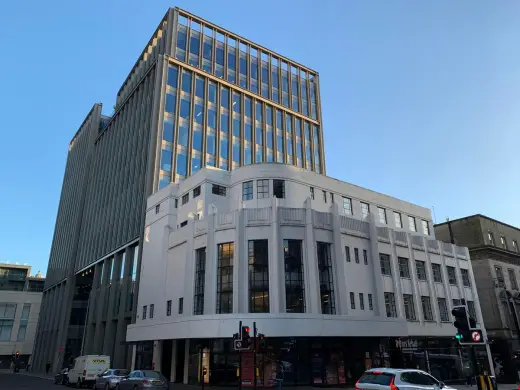 view from the west: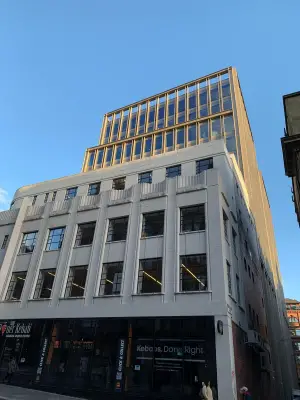 Charing Cross M8 motorway landscape looking North towards Maryhill Road: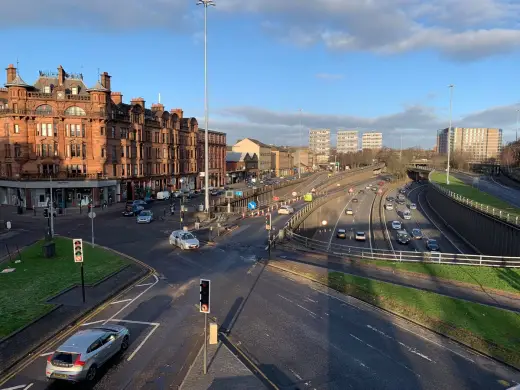 Charing Cross buildings, looking South towards Sauchiehall Street: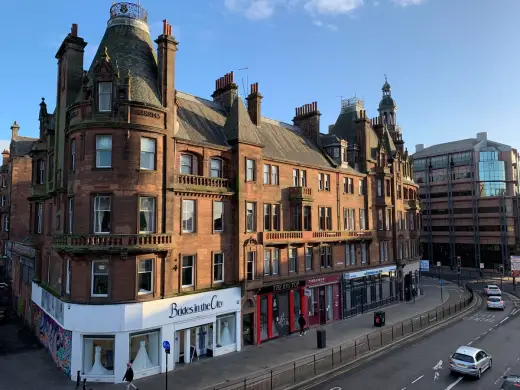 Glasgow City Central Jobcentre – rather sterile public realm and offices: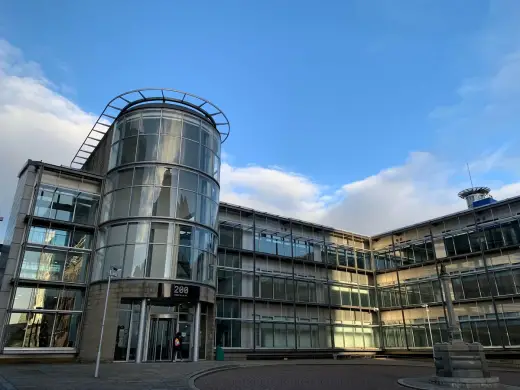 Tara House, Bath Street, with slender facade columns, reminiscent of Alexander 'Greek' Thomson's style, in a rich honey-coloured sandstone: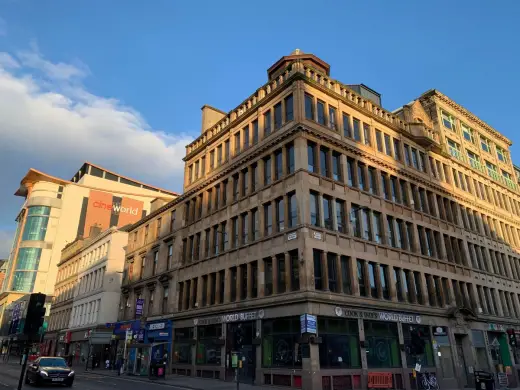 Trinity House, 31 Lynedoch St, Glasgow G3 6EF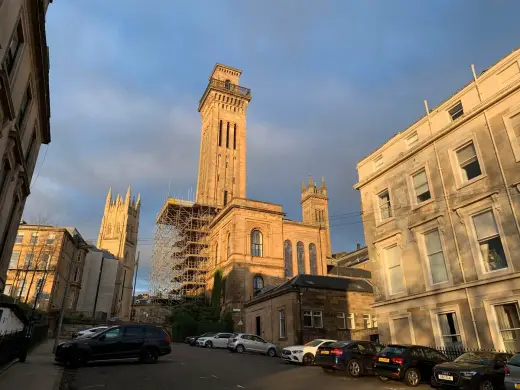 Built during the 1850s, designed by Architect Charles Wilson, Trinity House was once a training college for Scotland's Ministers. This stunning landmark building represents the power and influence once possessed by the Free Kirk:
West Campbell Street building awaits redevelopment – see the billboard: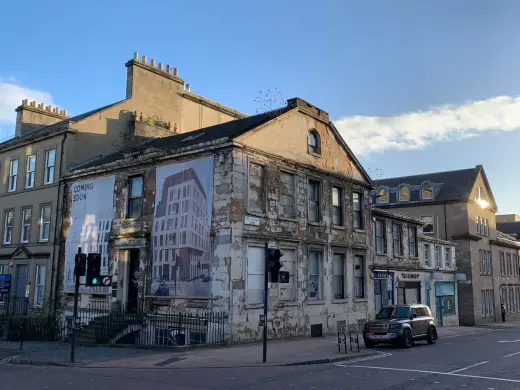 Marks Hotel Building, 110 Bath Street, Glasgow G2 2EN, by gm+ad architects:
Viewed from the west: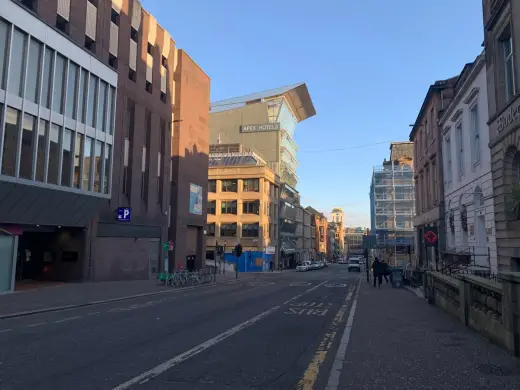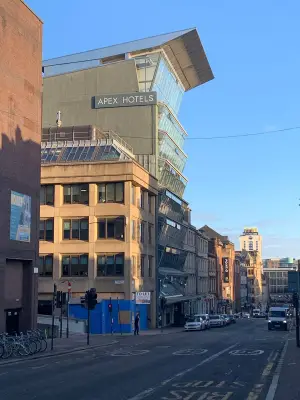 More Glasgow building photos 2022 online soon
Glasgow Architectural Photos
Glasgow Building Photos from 2020 and 2021: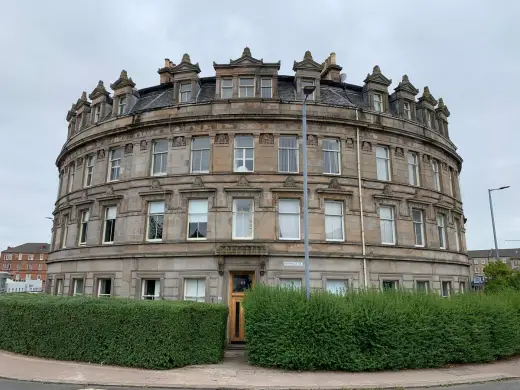 Older Glasgow building photos:
Strathclyde Architecture
Contemporary Architecture in Strathclyde
Historic Glasgow: best Glasgow buildings of the past
Comments / photos for the Glasgow building photos 2022 page welcome.