Arches Glasgow, Nightclub, Location, Address, Theatre, Scotland
The Arches Venue : Glasgow Nightclub
Club + Music Venue on Argyle Street, Strathclyde, west of Scotland, UK
–
The Arches Glasgow
Location: Central Glasgow, near the Radisson Hotel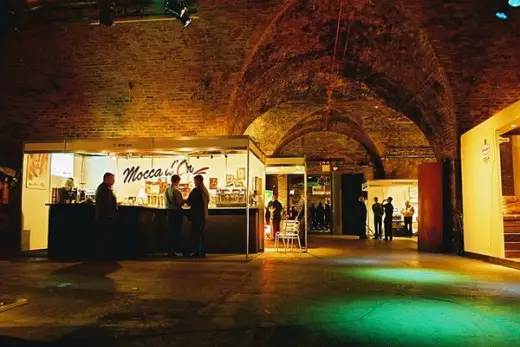 The Arches
Address: 253 Argyle Street, Glasgow G2 8DL
Phone: 0141 565 1035
Date: 1906
Architect: Donald A Matheson
Location: under Heilan'mans Umbrella, Central Station, Glasgow
31 Dec 2015
The Arches Reopening Petition
Over 39,000 people sign petition calling for Arches to re-open. It was one of Scotland's leading arts and music venues: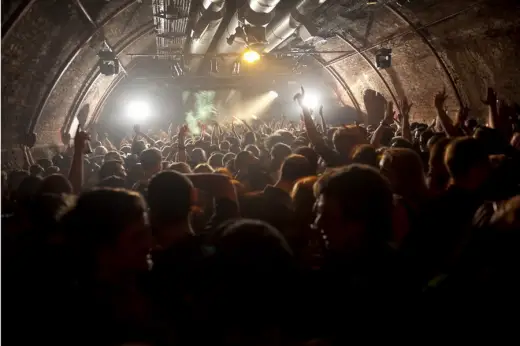 Petitioning Glasgow City Council Licensing Board and Police Scotland
Re-instate The Arches' club licence:
Website: The Arches Petition
"On the 15th May 2015, Glasgow City Council revoked the nightclub licence from Website: The Arches – one of Scotland's biggest and most successful cultural venues.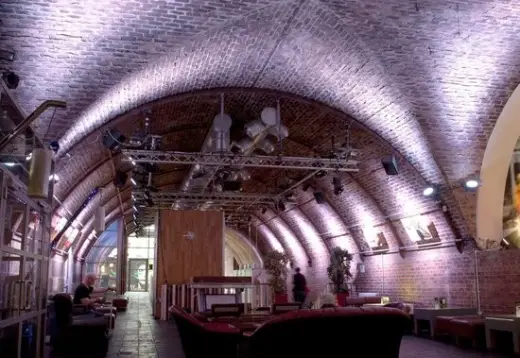 The Arches is not only Glasgow's biggest club venue, it is also a world-leading arts venue, presenting and producing world-renowned contemporary performance and nurturing young artists in their early careers."
Website: Arches Glasgow Club + Music Venue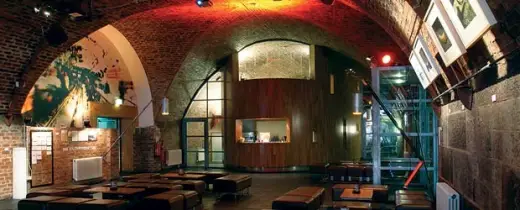 The Arches was a bar, arts venue, theatre, live music venue and nightclub in Glasgow which first opened in 1991.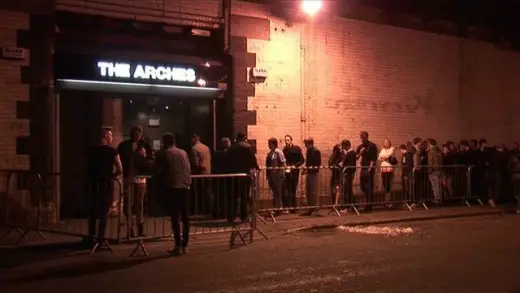 It was a not-for-profit organisation. It is situated in the City Centre under Glasgow Central station and the West Coast Main Line in the brick arches of the viaduct that leads into the station, with entrances on Midland Street, and since 2001, an entrance underneath Hielanman's Umbrella on Argyle Street.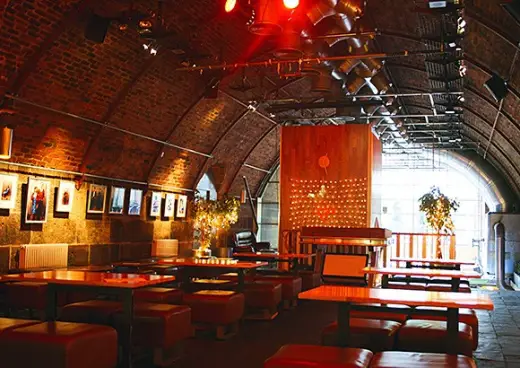 The venue has 7,800 sqm (84,000 sqft) of floor space over two floors and seven arches. In June 2015 the company announced it would go into administration and would have no choice but to close down the facility. source: wikipedia
10 Jun 2015
The Arches Goes into Administration
Gordon Kennedy, Chairman of The Arches Board of Directors said:
"The Arches has its roots in the 1990 City of Culture and has since been recognised as one of the UK and Europe's leading music venues, an internationally renowned arts and creative learning hub…it is one of Glasgow's iconic venues.
Lucy Mason, Artistic Director for The Arches said:
"The atmosphere and architecture of The Arches have helped to shape and define a generation of enquiring and vital artists. It's shocking that this building which has inspired such creativity, devotion and ambition, should cease to exist as an Arts venue.
ABC Club Glasgow



photo : Paul Zanre
Arches Nightclub – venue context : Central Station Glasgow
Barrowlands – Glasgow Music Venue





photos © Adrian Welch
CCA Glasgow



photo © Adrian Welch
Glasgow Fort building



picture from architect
Glasgow Imax



image © Adrian Welch
Glasgow Caledonian



photo : Keith Hunter
Burrell Museum



photo © Adrian Welch
Buildings / photos for the Glasgow Nightclub – Argyle Street Venue page welcome
The Arches Glasgow – page
Website: www.thearches.co.uk