Advantages and shortcomings of new builds guide, Building design advice, Modern homes tips, Off-plan contemporary property
Advantages and shortcomings of new builds
27 Sep 2021
Real estate experts at 1newhomes define new-build homes and discuss their pros and cons.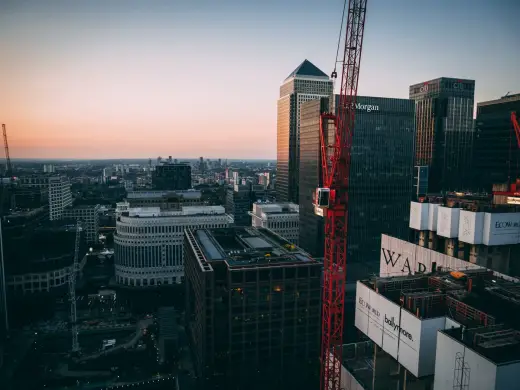 Advantages and shortcomings of new builds article
What does a new build mean?
Generally, new-build properties are new homes that have not been lived in. Nobody bought them or had ownership of them.
Sometimes such properties are bought off-plan, meaning a purchase before the actual development completion.
You can find listed properties described as «new builds» but have been already bought, owned and lived in by someone. Such properties are not new-build.
This article is dedicated to genuine new-build real estate only.
There are ongoing housing concerns in the UK and London in particular. The government revealed plans to deliver 300,000 new homes each year by around 2025 to tackle the housing crisis. But the property market data indicates a slower current pace of construction: only 184,000 new homes were built in England in 2016/2017.
New-build homes have both pros and cons. It is wise to take them into account to take your time and make an informed, considered decision.
Pros of new-build homes
Security. When people buy new homes, they get a 10-year Buildmark NHBC warranty. NHBC stands for the National House Building Council. It follows the goals of raising the development standards of new homes in the UK and protecting the buyers. Buyers can also benefit from two-year warranties from the developers, as most of them provide such opportunities.
Latest tech. Buyers want their new homes to be finely designed, durable and energy-efficient. Today's developers use the latest technology to meet the expectations of modern buyers. New builds often come with lower utility bills and can last for up to 150 years.
Personal touch. New builds often offer customisation possibilities. Especially when buying off-plan, homeowners can take advantage of the «blank canvas» their new homes offer. For example, they can pick fixtures or finishes of their style.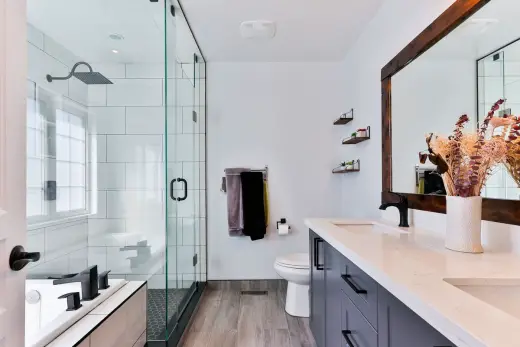 Transparency. Generally, buyers have an easier, more transparent, but longer new-build home buying process. In the secondary property market, however, there are risks such as gazumping and property chains. Gazumping is when a seller of a secondary property accepts an offer but then puts a higher price or cancels deals completely. Property chains occur when a buyer also becomes a seller: a person needs to sell a home to buy a new one.
Incentives. Some buyers might benefit from incentives from developers. They can pay the customers' stamp duty tax or other legal costs. Those looking for an upsize benefit from this more than first-timers, who often don't need to pay the stamp duty tax.
Buying schemes. There is the Help to Buy scheme by the government that is available to new-build homes only. Some developments have their own buying schemes to support more buyers.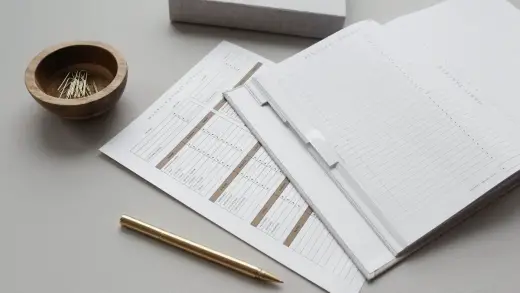 Downsides of new-build homes
Failed deadlines. Delays in new developments sometimes scare ambitious buyers. A developer might miss a deadline, and it can bring some downsides such as expired financial offers or any other time-limited matters.
Property issues. Data by real estate specialists reveals 87% of new-build homes buyers report snagging issues with their new properties. Additionally, sometimes developers neglect the after-sales service and fixing problems.
Vague marketing. Ambitious buyers might have to deal with unclear marketing such as renders and brochures that don't give a clear idea of the future property. Thus there are risks of failed expectations.
Size. New-build flats are often smaller than the secondary ones. Some new homeowners might have to reconsider their belongings to fit in the property. The current market for smaller flats is actually growing. These are properties of 37sqm or 398sqft.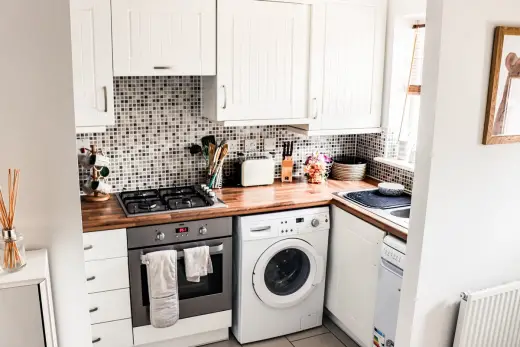 New infrastructure. Buyers of new-build homes often need to have a lot to settle – from getting broadband to heating working. This is particularly relevant for first movers into a new building. Dealing with post and address issues might take time too.
Disruption. First movers might have to deal with unfinished construction works going around. This often means noise or inconvenience until the work is
Advantages and shortcomings of new builds – To sum up
New builds have both advantages and downsides, and we should consider them to avoid regretting one of the pivotal purchases in our lives.
Property ownership is a dream for many. When we think about buying real estate, we often look for the new-build homes market. To better understand the market, buyers might want to take a look at similar guides and articles.
Comments on this guide to advantages and shortcomings of new builds article are welcome.
Housing Designs
Contemporary Residential Property Designs – recent Strathclyde architectural selection below:
Ingram Street Property Development
65-97 Ingram Street Glasgow
The Foundry Cathcart housing development
The Foundry Cathcart housing development
Golfhill School Flats
Golfhill Public School Dennistoun Flats
Comments on this guide to advantages and shortcomings of new builds advice article are welcome