4 architectural design ideas to inspire you guide, Building designer style trends advice
4 Architectural Design Ideas To Inspire You at Home
24 Sep 2021
Architecture is a wonder of human engineering and creativity. If it isn't Glasgow's Cathedral or the newly erected City Of Glasgow College Campus' then it's the various unique indoor architectural designs of Glasgow's pubs, bars, clubs, and homes.
Many people consider the décor of a place, its aesthetic, and its flow, but few look past this towards the design of the architecture itself. In many ways, all these aspects are interwoven to create a marvellous property that inspires us to do something different with our properties.
So, no matter if you are a home or business owner, these are four interior architectural designs you should know about. Let them inspire you!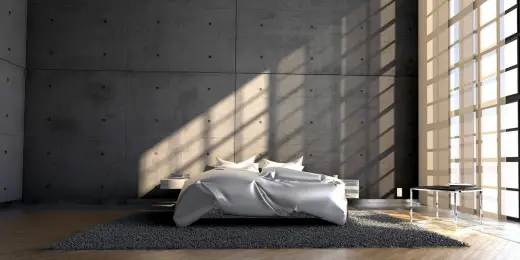 4 Architectural Design Ideas To Inspire You Listed
Waxy O'Connor's Traditional Look
This Irish pub in the heart of Glasgow is a beautiful example of how you can sculpt your interior architecture to elevate a property. Granted, this is one tailored towards the business – or future business – owners out there.
From the outside, it looks fairly tame, but after stepping through the threshold, its cosy atmosphere and ornate wooden architecture is an excellent example of how to do it right. Each area has its distinct feel while remaining true to the overall old-timey feel of the place.
It feels like stepping back in time.
Sculpt A Contemporary Dreamworld
Moving into the realm of the homeowner and overhauling your home to look more modern is the way homeowners are going now. Instead of falling into this trend and doing the same thing as everyone else, why not be a bit different?
When it comes to being different you need to consider aspects of your home people usually skim over or pay little to no attention towards. Radiators are a good example.
Choosing to replace your radiators with a more sleek, modern-looking model – and one that looks distinctive – is the perfect way to make your home stand out. Why not choose something like a vertical radiator? Or a cast iron radiator? A good starting point to investigate this option is Trade Radiators.
Spend Some Time In Modern Art Galleries
And not just the Gallery of Modern Art, although that is a good starting point. A few art galleries are popping up across the city to showcase affordable, fantastic pieces of art that can elevate any home or business.
Most folk like to have some kind of art in their home, but it is important to choose something that means something to you. Art is about the expression of emotion and architecture – be it internal or external – is yet another form of it.
Explore The Botanic Gardens
This one is more for the outside aspect of architectural design. The Botanic Gardens are a great place to see what works in a garden environment and what doesn't. It can give you an idea of what kind of looks you like, and what you don't, as it is a mix of traditional and contemporary.
See what kind of sculptures, stonework, or plants appeal to you and start considering them for your garden. And this tip isn't strictly for homeowners. Beer gardens need a little love too!
To Sum It Up
Getting that ideal look for your property can be a hard thing to decide, but with some inspiration hopefully, you have a better idea of what you want!
Comments on this guide to 4 architectural design ideas to inspire you article are welcome.
Glasgow Building Designs
Glasgow Architecture Designs – architectural selection below:
Burrell Collection
Burrell Museum
New Glasgow Architectural Photos
Glasgow Architectural Photos
Holiday Inn Pacific Quay Hotel
Architects: Mosaic Architecture + Design
Holiday Inn Pacific Quay Hotel
Merchant City boutique hotel
Merchant City Property
Comments on this guide to 4 architectural design ideas to inspire you advice article are welcome