5 incredible listed buildings in Glasgow tips, Best Strathclyde architecture list, Good Scottish property designs
5 incredible listed buildings in Glasgow – Guide
20 Apr 2021
There are over 1,800 listed 'items' in Glasgow. We say 'items' because many of these are buildings. However, some are monuments and engineering structures. In fact, there are even a number of police telephone boxes that are listed in Glasgow. We don't have Doctor Who's runabout below. Still, we do have some of the most beautiful buildings in Glasgow.
Just before we look at these listed buildings, we should state that many of the listed buildings in Glasgow are slowly being swallowed by the ever-changing city. In fact, some of the most incredible buildings in Glasgow's history have already been replaced by modern, fantastic architecture. Some gems still remain, though. You only need to take a walk down Buchanan Street to see the huge array of wonderful architecture that Glasgow has to offer. Buchanan Street shows the modern and the old, but today, we're looking at the old and the listed. So, here are 5 of the incredible listed buildings in Glasgow.
5 incredible listed buildings in Glasgow, Scotland
38 Kingsborough Gardens, Glasgow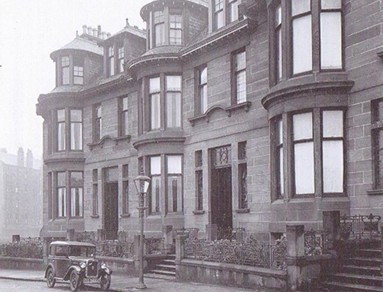 Kingsborough Gardens happens to be the most expensive street in Glasgow for homes. However, when you see number 38 and the surrounding buildings, it isn't really hard to see why you need to pay a pretty penny to live on the street. The sandstone homes, the wrought iron fences, the beautiful details on every home make it one of the most incredible streets in Glasgow. The architecture of the entire street is breathtaking, but number 38 is truly the shining example here!
1 Blythswood Square, Glasgow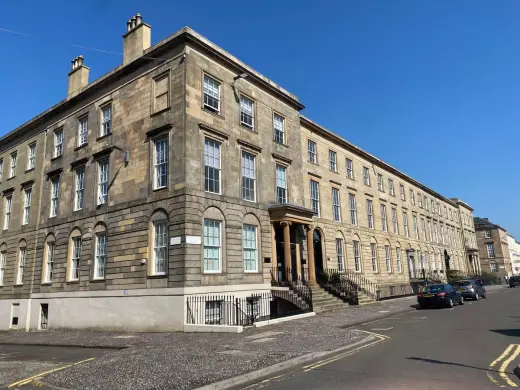 Blythswood Square is home to some of the most beautiful buildings in Glasgow, and we could have easily included Blythswood Square Hotel in this list. It is certainly one of the more dominant buildings on the street. However, we opted for number 1. compared with the hotel, number one is as understated as listed buildings come. In any other street in Glasgow, 1 Blythswood Square would shine through as the diamond on the crown. Sadly, on this street, it gets overshadowed and overlooked a lot.
1 Buckingham Terrace, Glasgow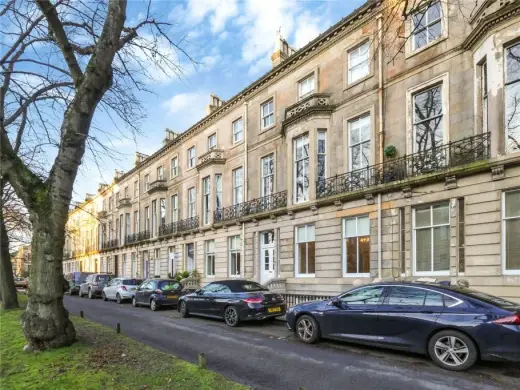 Buckingham Terrace is set back from the main road just enough to provide some privacy to the residences, but it is close enough to the road that any passersby can enjoy the beauty of the architecture. The entire street looks as though it has been plucked from London and dropped into the centre of Glasgow. It is a wonderful oasis for anyone lucky enough to call it home.
1 Newton Place, Glasgow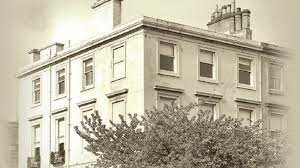 George Smith designed Newton Place in 1837, and much of his original idea still exists. Number 1 Newton Place, for example, still has an old lampost on the steps leading up to the front door flanked by wrought iron fences. The building is a bit run down now, sadly, but the wonderful details that George Smith put in can still be seen, making it a very impressive building in need of some TLC.
190 Saracen Street, Glasgow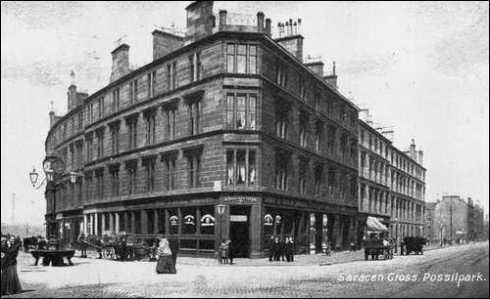 Saracen Street is full of listed buildings. In fact, most of the street is listed. Most people who walk down Saracen Street daily focus on the shops. However, a quick glance above the modern shop fronts will show you some beautiful architecture. Built in 1880, Saracen Street is home to 4-storey tenement-style buildings. This street is now home to many modern shops, of course, but the incredible architecture still exists, and it is a joy to wander down and explore.
Those are just 5 incredible listed buildings and streets in Glasgow. There are plenty of other listed buildings to visit and admire whether you live in Glasgow or you are visiting.
Comments on this guide to 5 incredible listed buildings in Glasgow article are welcome.
Glasgow Housing Designs
Contemporary Glasgow Residential Property Designs – recent Strathclyde proeprties selection below:
Ingram Street Property Development
65-97 Ingram Street Glasgow
Candleriggs Square Apartments Merchant City
Candleriggs Square Apartments Merchant City
Strathclyde Buildingns
Glasgow Architecture Designs – selection below:
New Glasgow Architectural Photos
Glasgow Architectural Photos
Holiday Inn Pacific Quay Hotel
Architects: Mosaic Architecture + Design
Holiday Inn Pacific Quay Hotel
Comments on this guide to 5 incredible listed buildings in Glasgow advice article are welcome