5 New Trends within the Construction Industry Tips, Online Advice
5 New Trends within the Construction Industry
20 Apr 2021
The ongoing coronavirus pandemic has impacted the wider economy in a whole range of ways. For the construction industry, it's forced a reassessment of existing methods, and many of the changes that we've implemented might find their way to becoming permanent fixtures. Let's take a look at a few of the things we expect to see more of in 2021 and beyond.
Sustainability
Construction firms are under unprecedented (and often justified) pressure to adopt sustainable practices. This means sourcing materials ethically, and disposing of waste with the same degree of care. Sustainability needn't just mean reducing the carbon footprint of a given project; it also means limiting things like water consumption and noise pollution.
Digitalisation
The introduction of digital tools and methods into construction sites has resulted in often dramatic increases in productivity. Tasks can be scheduled and logged using smartphones, and thus up-to-the-minute records of a project can be kept. Other digital tools might be implemented at the design phase, with visualisation through augmented and virtual reality playing a prominent role in getting the vision of the architect into a state where it can be more accurately assessed before it's finalised.
Risk Management
Every construction project brings with it a certain degree of risk, and this becomes especially so when we introduce internet connectivity, and the possibility of a cyberattack. Taking out the appropriate kind of specialised construction insurance may therefore become preferable to the more generalised alternatives. As Covid-19 has demonstrated, risk can come in a whole range of forms, and it's not always easy to predict – it's therefore worth investing in protective measures.
Specialisation
As production ramps up for larger firms, which benefit from increased mechanisation and economies of scale, it's likely that we'll see smaller firms make the switch to particular niches in order to retain a competitive advantage. Moreover, we may see a greater proportion of revenue generated through long-tail opportunities which occur post-construction, like facilities management and maintenance.
3D Printing
Among the more eye-catching technological innovation over the last decade or so has been 3d-printing. This basically involves an automated nozzle moving across a set path, constructing the fabric of a building using layers of extruded concrete. Until very recently, it was only really practical as a prototyping tool, but it's being used to create bigger and bigger structures using smaller and smaller teams – and it might well form a permanent fixture on the landscape of construction.
Comments on this guide to 5 new trends within construction industry article are welcome.
Glasgow Building Designs
Glasgow Architecture Designs – architectural selection below:
New Glasgow Architectural Photos
Glasgow Architectural Photos
Holiday Inn Pacific Quay Hotel
Architects: Mosaic Architecture + Design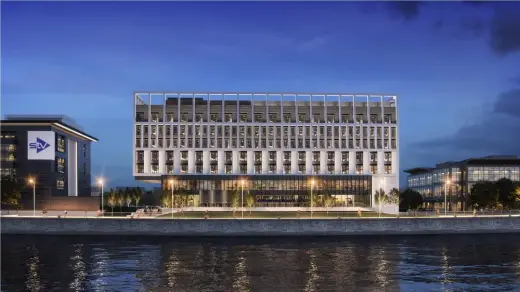 image courtesy of architects
Holiday Inn Pacific Quay Hotel
Merchant City boutique hotel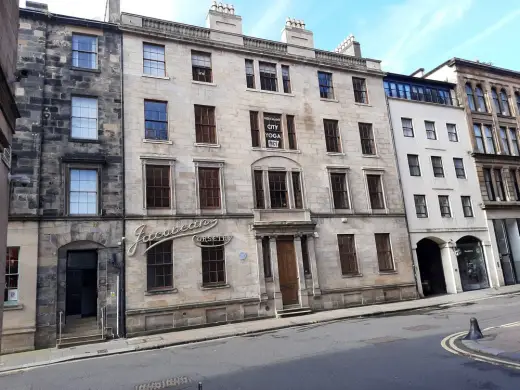 image courtesy of architecture practice
Merchant City Property
Comments on this guide to 5 new trends within construction industry advice article are welcome