5 common bathroom remodeling mistakes to avoid guide, Home interior style advice, Property guide
5 Common Bathroom Remodeling Mistakes and How to Avoid Them
18 June 2022
Bathroom remodeling can be challenging, especially if you are new to this. Having a lot of work to do makes some people less cautious, which leads to undesired results due to mistakes they can avoid. When renovating and remodeling your bathroom, you can consult Wellington renovations as they give the best services depending on your needs. Hiring professionals can help reduce the risk of making mistakes. Any mistake made either due to ignorance or some inevitable thing happens; you incur unplanned expenses that are expensive compared to the targeted budget. This article outlines common mistakes committed during bathroom remodeling.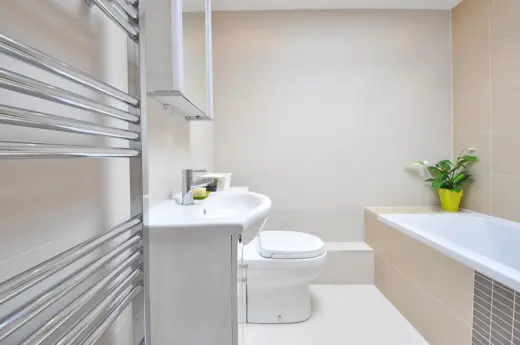 5 Common Bathroom Remodeling Mistakes Guide
Creating Incohesive Look
Some people ignore the need to ensure all the components in the bathroom complement each other. They often install things such as color the lighting and finishes just for the sake of remodeling. To have an excellent peaceful and relaxing bathroom, you need to ensure the lighting, texture, and color give visual interest. You can do this by reinventing the variation and patterns seen throughout your home.
Inadequate Space
The common mistake people make is limiting the space. When planning to renovate and remodel your bathroom, consider the space available. You find some toilets installed with cabinets and drawers that fill the whole bathroom, making it difficult to navigate. To get the most out of your bathroom, you need adequate space and functional storage space. These two should be balanced well to ensure you can use the bathroom without difficulties.
Poor Theme Choice
To ensure your bathroom look great, you need to look for one good theme and stick to it. Most people make a mistake by mixing different pieces, ending with overbearing or underwhelming space. Choose one style that represents you and go with it.
Bad Choice on Tiles
Tiles come in different forms and different areas of the fitting. When choosing a tile, consult where it can nicely fit either the wall, the floor, or the showers. Holding a tile in its rightful place ensures its effectiveness. Take time to choose the tiles' pattern and the color you wish to get an excellent exciting experience in the bathroom. Don't always go for the price as a significant factor for the kind of tiles you choose. However, it would help if you compare different prices from different dealers.
Poor Finishing and Fittings
Most people forget to give attention to the fittings and finishes, which can primarily affect the whole remodeling work. Using poor quality fitting will result in extra charges for the regular maintenance needed to repair it.
When looking for fitting and finishing material, consider going for high quality. The high-quality materials will save you the expenses you might incur, hence reducing the stress of breakages and leakages. These materials will serve you for a longer time without interference. If you don't know the finishing material, consult with a specialist team to help guide you.
5 common bathroom remodeling mistakes conclusion
The above mistakes are common and may spoil a great job of remodeling and cause a loss of the capital involved. Always take your time to decide on the theme and the patterns, and ensure you use quality material for fittings and finishes.
Comments on this guide to 5 common bathroom remodeling mistakes to avoid in 2022 article are welcome.
Properties
Key Buildings in Scotland Articles – architectural selection below:
Merchant City boutique hotel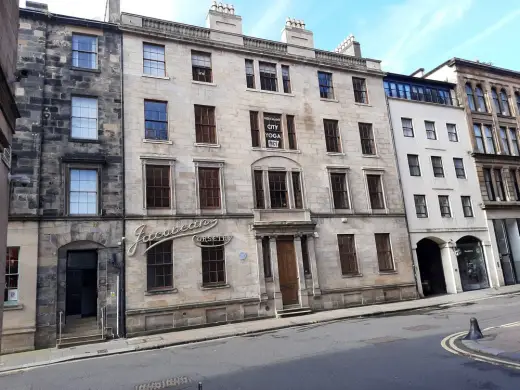 image courtesy of architects practice
Merchant City
Historic Glasgow : best Glasgow architecture of the past
Home Bathroom Design
Property Bathroom Designs – selection below:
Different types of showers for your bathroom
Top 4 bathroom architecture and design trends in 2022
Top small bathroom design ideas for your home
How to rearrange your bathroom in 2021
Why you should use bathroom paint
What type of bath is good in a small bathroom
Finding perfect bath size for your oasis of calm
Comments / photos for the 5 common bathroom remodeling mistakes to avoid advice page welcome