Whitekirk Church Photos, Scotland Building History, Ancient East Lothian Architecture
Whitekirk Church in East Lothian
Our Lady of Haddington Shrine – Historic Pilgrimage Church in East Lothian
post updated 12 August 2023
Location: Whitekirk, south of North Berwick, East Lothian
Whitekirk Pilgrimage Church in East Lothian
No larger images, apologies


Whitekirk Church building photo © Adrian Welch
Large 15th Century church, visited by Pope Pius II and popular with pilgrims to this day.
Description:
Located in the hamlet of Whitekirk, south of North Berwick, north of Dunbar – is the 15th Century red sandstone structure which is the Parish Church of St. Mary.
Whitekirk was an important mediaeval centre of pilgrimage when a nearby well was pronounced to have healing qualities around 1300. A shrine to Our Lady of Haddington was constructed.
The original Church structure at Whitekirk was a 12th Century parish church, under the jurisdiction of Holyrood Abbey. However, in 1413 around 16,000 pilgrims came to Whitekirk and King James I placed the Whitekirk under his personal protection and built hostels to shelter the growing numbers of pilgrims.


Whitekirk Church image © AW
In 1435, Aeneas Silvius Piccolomini, the future Pope Pius II, walked barefoot through the snow from Dunbar to give thanks at Whitekirk Church for his survival of a storm in the Firth of Forth while coming on a mission to Scotland.
Scottish Churches in Edinburgh & Lothian
Whitekirk was a place of Christian worship from the earliest times and known in Old English as Hwīt Cirice. This was due to the holy well, now lost, dedicated to St Mary the Virgin, and the famous statue.
A key building located close by to the North of this historic structure:
Tantallon Castle
Location: 3m east of North Berwick off the A198, East Lothian, south east Scotland, United Kingdom


picture © Adrian Welch
St Martins Kirk, Haddington – located a few miles west of Whitekirk, East Lothian
Glasgow Historic Building Designs
Historic Glasgow Property Designs – recent architectural selection below:
Custom House Building Renewal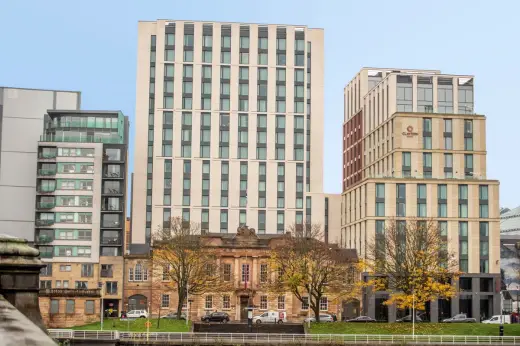 image courtesy of Artisan Real Estate
Glasgow Custom House Development
Historic Gorbals Building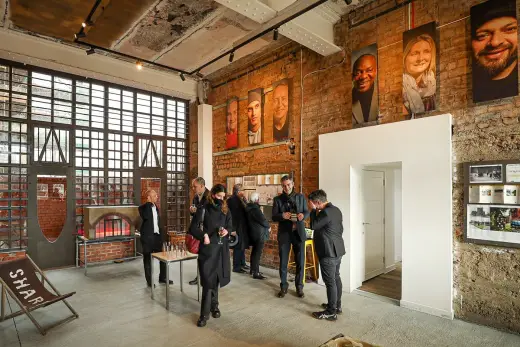 photograph courtesy of Urban Union
166 Gorbals Street Glasgow Building News
Comments / photos for the Whitekirk Church East Lothian Building page welcome