What to do if your home isn't selling advice, Real estate market guide
What To Do If Your Home Isn't Selling: Five Top Tips
1 October 2022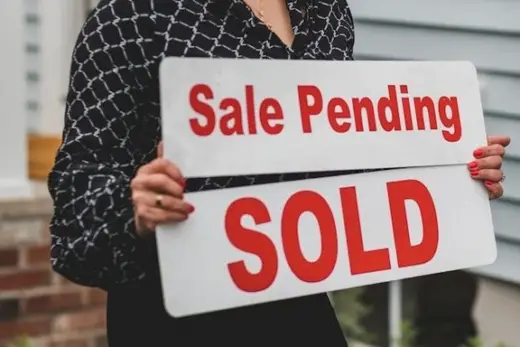 The real estate market is a challenging one, and it can be even more difficult if your home isn't selling. You may have invested in renovations and tried to get the best price possible, but it's still not moving. If you're thinking about selling your house experts including Sittingbourne estate agents share these five tips for what to do if your home isn't selling:
Review the price
Your home isn't moving. Why? Maybe it's time to take a look at the price. You may think that you're getting what you want for your house, but if no one's buying it, then maybe it's too high. You can opt for a free property valuation to determine the accurate value of your home.
There are two schools of thought around pricing: one says that you should list your house at a price where buyers will recognize its value and pay more than they might expect; the other says to list at the lowest possible price in an attempt to get as many people interested in your property as possible.
Whichever method seems right for you is up to you; however, keep in mind that when there is no market demand for your product (in this case, your home), both strategies can be disastrous—they can cause buyers' expectations or interest levels not just to drop but also disappear completely!
Don't be afraid to invest in improvements
Making improvements to the exterior and interior of your home can be a great way to increase its value. However, there are some important factors to keep in mind before you decide how much money to invest in these improvements:
Keep an eye on the market. If you're thinking of making significant renovations or adding on, it's a good idea to see what similar homes that have sold recently have gone for. That way you'll know if you're getting a good deal or not.
Don't overspend. While upgrades like new paint, flooring and lighting can make a huge difference in the appearance of your home (and therefore boost its resale value), they don't all have equal impact—so don't go overboard on them just because they cost less than other options might have!
If this sounds confusing at first glance then think about it this way… A complete overhaul may not be necessary unless something major needs fixing up front . . . but if there are just small areas where things look outdated then updating those spaces with newer fixtures/appliances could give buyers more confidence about purchasing such an investment property (which means higher profits).
Consider what's going on in the market in your area
If you're having trouble selling your home, it can be helpful to consider what's going on in the market in your area. Here are some things to check:
Check what other similar homes have sold for.
Consider the state of the local economy.
Check how long houses have been sitting on the market (and if there are any new developments)
Set up video walkthroughs
Hosting video walk-throughs is one of the finest strategies to increase sales interest in a competitive real estate market. For sellers who have battled for a while to sell without making too many price concessions, these can be very helpful. To do the walk-throughs properly, be sure to immediately communicate with your estate agent.
Choose the right estate agent
The estate agent you choose should be able to offer a personal service that takes into account your needs and the specifics of your home. The right agent will be willing to work with you at all stages from initial market research through to completion, so that they can answer any questions and provide the highest level of customer service throughout.
A good reputation is also key; if you're going to invest in an estate agent, it's important that they have a proven track record of success because it shows their competence. An honest and trustworthy agent will always have their clients' best interests at heart.
Finally, reliability is an essential quality for any sales person worth their salt—and if they don't deliver on their promises then how can we trust them?
It can be frustrating when you think your home is ready to sell and it doesn't seem to be selling. But there are steps you can take to get the process moving, including asking your agent for feedback and reviewing price. These tips will help you avoid making mistakes on your own and save time by getting an expert opinion on what needs to change before listing again.
Comments on this guide to What to do if your home isn't sellinge article are welcome.
Buildings
Key Buildings in Scotland Articles – architectural selection below:
Merchant City boutique hotel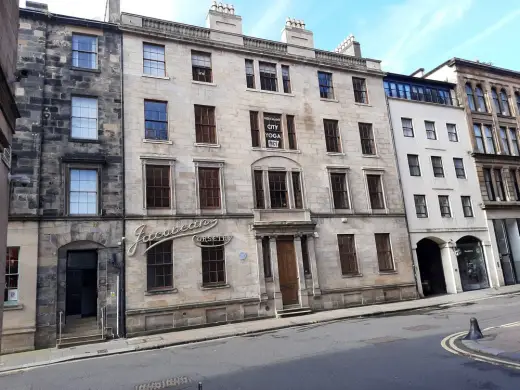 image courtesy of architects practice
Merchant City
Historic Glasgow : best Glasgow architecture of the past
Comments / photos for the What to do if your home isn't selling guide page welcome