Easy changes to make a home look great advice, Real estate market guide
Easy Changes To Make A Home Look Great
1 October 2022
Whether you're just moving into a new home or you've realised it's time to give your existing home a makeover, there are many reasons to want to improve the look of where you're living. Your home can significantly affect your mental health on a day-to-day basis; if you don't like where you're living, it can be difficult to find the motivation to get up every morning, and you might feel like you don't want to come home after a long day of work (and don't get us started on working from home!). Here are some easy changes you can make that can seriously improve the look of your home.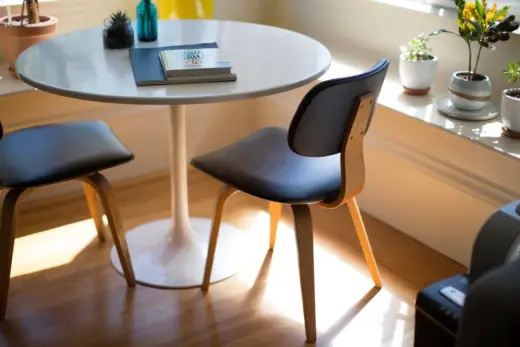 Change up your furniture
One of the biggest changes you can make in your home is to switch up your furniture. Fittings like wardrobes, chests of drawers, and bedside tables can contribute massively to the look of a home, and it's relatively simple to swap them out for something more desirable. If you're looking for that personal touch, why not seek out some made to measure wardrobes from a trusted retailer? That way, you'll be able to specify exactly how you want them to fit into the space, and you won't need to worry about whether they'll take up too much room or not.
Add a personal touch
Often, one of the biggest mistakes that homeowners (or renters, for that matter) make is to display artwork or photography around their home that simply doesn't mean that much to them. This is a critical error; if you're looking at things you don't care about each and every day, then you're going to experience a sense of disconnection and detachment from your home. Consider displaying photographs and artwork that have a personal connection to you, like ones that depict places you've been or pieces that were created by family members or treasured friends.
Switch up the decor
If you're feeling like your home just isn't doing it for you anymore, the culprit might be the decor. Maybe the wallpaper or the colour of the paint on your walls isn't working, and you'd like to change it. Well, guess what? Redecorating your home is good for your mental health too! By changing the way your surroundings look, you're keeping things fresh and interesting for yourself, and it can also help a home to feel more like your own. Of course, this might not be an option if you're renting, so be sure to check with your landlord to confirm what you can and can't do in your space.
Don't forget the kitchen
Whether or not you've got a dedicated dining space within your kitchen, it's probably one of the rooms in which you're spending the most time, especially if you're an avid cook (and you definitely should be!). If your kitchen isn't looking too great, though, it's no wonder that it's not lighting that spark for you anymore. With that in mind, make sure you don't overlook the kitchen when it comes to making changes in your home. Adding a kitchen island could be a good way to change up the space, but you can make smaller changes, too, like buying new utensils or new crockery.
Swap out your lighting
Smart lighting is all the rage these days, and for good reason; it gives you a huge degree of control over how you light your home and what kind of ambience you want to create. There are plenty of great smart lighting options available, but even if you're not into the technological stuff and you just want some simple lights, you should consider changing up your lighting situation. Dimmer switches can add a huge amount of control and variance to a room's lighting, and softer bulbs can help to create a more relaxed, cosy atmosphere in a room as well.
Declutter
This is such an easy change to make that it's a wonder more people don't try to make it. Just decluttering your home can free up an enormous amount of space and leave you free to think about the stuff that really matters. Every so often, it's a good idea to sweep your home and check for things that you're not using anymore. It's worth being fairly harsh with yourself in this regard. If you find yourself making excuses about why such-and-such a thing needs to be kept, then consider enlisting the help of another person who can help you make the tough decisions.
Add more decoration
Adding decoration to your home's walls and shelves can give the impression of a "lived-in" space that actually belongs to someone, rather than a show home. As such, while you're out shopping, try combing the stores for something that looks uniquely "you". Displaying pieces like this – whether they be little tchotchke-style items or bigger wall decorations, for instance – can really give your home a sense of character that can elevate it and make it stop feeling drab. Just don't overdo it, or you might end up with sensory overload every time you enter your house!
Overhaul your storage
Storage is one of the biggest concerns when it comes to overhauling the way your home looks, but again, it's not something many people think about. Your storage determines not only how your house looks, but also how you think about it. If your storage isn't organised correctly or you don't have neat categories for everything, then it can feel like your home is slapdash or ill-organised. That's why it's a good idea to overhaul your storage if things are feeling cluttered; if you don't feel up to a full decluttering operation, this can be a good middle ground.
Comments on this guide to Easy changes to make a home look great article are welcome.
Buildings
Key Buildings in Scotland Articles – architectural selection below:
Merchant City boutique hotel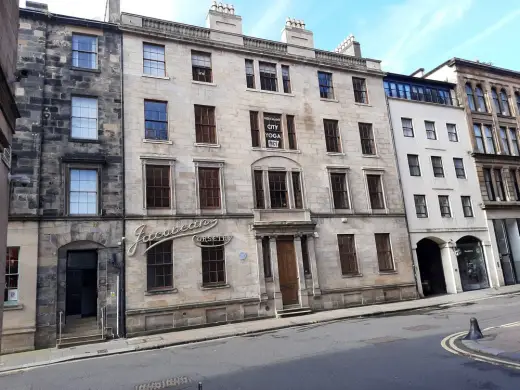 image courtesy of architects practice
Merchant City
Historic Glasgow : best Glasgow architecture of the past
Comments / photos for the Easy changes to make a home look great advice page welcome