What rent freezes mean for Glasgow landlords advice, Scottish property rental income guide
Power Tools and the Construction Industry: Impacts and Influence
26 September 2022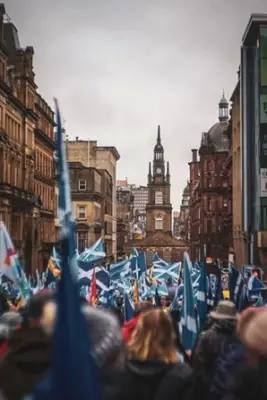 photo : Stewart M on Unsplash
What Rent Freezes Mean for Glasgow Landlords
The first minister of Scotland, Nicola Sturgeon, has recently announced a rent freeze for all public and private properties throughout the country. The move has come as pressures mount on governments in the UK to do something about the cost of living crisis, with the winter expected to be particularly difficult in terms of fuel and energy costs.
Increasing costs of energy and food have been described as a potential humanitarian emergency, and Sturgeon has become the first minister to introduce a package of measures aiming to address these concerns. Aside from rent freezes, the measures also include a ban on winter evictions and an increase in Scottish child payments.
The Scottish real estate market has been growing substantially in recent years, with the number of people investing in Glasgow real estate leading to one of the top cities for house price growth. Those that are interested in the market can learn from real estate courses, which are often offered online. These courses give investors the ability to make informed decisions on investing in the real estate market while improving their understanding of economics and finance.
How Landlords Are Affected by Rent Freezes
The proposed rent freeze will see that Scotland will maintain rents at the same levels until further changes are made by the government. So far, the Scottish government haven't provided any other details outside of those found in the original statement. Nicola Sturgeon stated in her speech that both private and public landlords would be impacted by the decision to fix rents at least through March 31, 2023.
Despite being declared, the emergency legislation has not yet become law. With legislative consent expected as soon as feasible, the SNP is hoping for enactment within the next three months. However, rent prices are still expected to be fixed at current levels, and the change will most likely come into effect by the 6th of December.
Because the details of the freeze are still limited, it's unclear how bad this will be for Scottish landlords. However, what is clear is that landlords will be required to fix rents and bear the full burden during a period of economic hardship and rising inflation. At the same time, they'll also be unable to evict any problem tenants for several months, potentially leading to further losses.
The current measures are proposed as an emergency solution and therefore shouldn't be in effect for too long. However, there's always the danger that the changes will be made permanent or that the decision to lift the measures will be held off indefinitely. The Scottish government itself has hinted at this, with Nicola Sturgeon saying that the measures will last "at least" until the end of next March.
How Landlords Can Protect Themselves from Rent Freezes
The cost of living crisis cannot be solved by fixing rents or preventing evictions. Although it would give tenants some relief in the short term, the likely long-term outcome will be an even more chaotic housing market. One downside of the rent freeze is that it can make people less willing to invest in the real estate market, reducing the supply of housing for tenants and causing further issues.
Thankfully, landlords can introduce some measures to protect themselves against potential rent freezes. The best way to reduce risks, especially for those caused by problem tenants, is to have proper insurance in place.
It's also more important than ever for landlords to fully consider the risks of investing in property before getting into real estate. Renting a property is often seen as simple, especially with a letting agent involved. Learning from a real estate course is an excellent way to minimise risk and maximise the potential returns you can get from investing in real estate.
Comments on this guide to What rent freezes mean for Glasgow landlords article are welcome.
Buildings
Key Buildings in Scotland Articles – architectural selection below:
Merchant City boutique hotel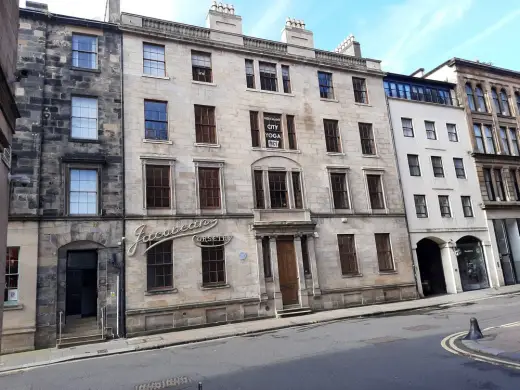 image courtesy of architects practice
Merchant City
Historic Glasgow : best Glasgow architecture of the past
Comments / photos for the What rent freezes mean for Glasgow landlords guide page welcome