Video production service: why is it needed in construction guide, Building business advice
Video Production Service: Why Is It Needed In Construction?
3 November 2022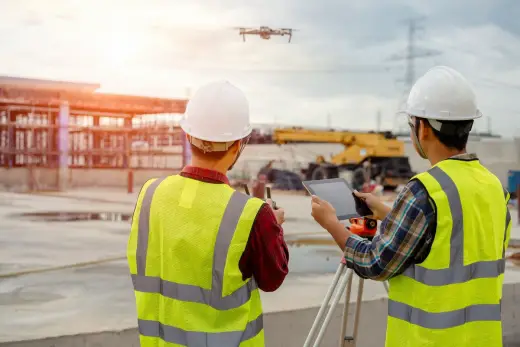 Construction companies handle various projects, from homes to large-scale structures. And while they are building their reputable business, construction companies can benefit from using videos for promotion. Videos are self-explanatory, and creating the right content makes it easier to build trust and secure bids for projects. If you'd like to get into video production for your company, here are more reasons you should use it for marketing.
Videos Garner More Attention
There are reasons why people like watching videos. Depending on the content, they can hold attention far longer if people like what they see. And that's the trick! You want them to remember your brand. The use of images or texts can only do so much. If you want more sales conversions, make people and other businesses recall what your business can do for them. There are various construction businesses, so you'd want video marketing to work for you and make you stand out.
It was also found that half of the internet users look for videos of a service or product before visiting the shop or store. Revenues tend to rise 49% faster when using video marketing. And if you want to rank higher in SEO (search engine optimization) page results, videos can get you there quicker than text content. Video production can give your business the edge you need to compete with other similar companies.
They Help You Get Into The Market Trends
Keeping people aware of your business and persuading them to request for your construction services is a challenge you must face daily. Market trends never stay the same and tend to go along with the needs of potential clients. With businesses getting more access to larger target markets, it's about time your business use one of the best forms of media tools.
Videos are easy to share online. They can travel miles in seconds, reaching out to more people than a billboard ad would. Various platforms make it convenient to link videos or post them along with texts on the walls of social media networks. It's one of the best ways to gain social media presence and ROI (return on investment).
Create videos showing your team in action, how you plan for projects, observing safety protocols, and collaborative efforts. You can also do well showcasing the progress of a construction project.
They Showcase The Good Results Produced By Your Company
Creating content for your video production doesn't need to be complicated. Remember that it is a means of showing the public what your business can do. You can dive into various ideas, such as before-and-after remodeling shots. It can offer a viewer the impact of what a renovation can do for their home.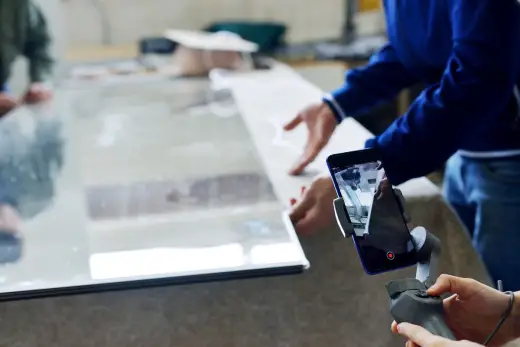 If you look at popular television shows, they include successful home improvements for people from all walks of life. Your videos can show how your construction company influences the lives of people within the community.
So, while newspaper ads bring people's attention to your brand, videos can make your business come to life. Appealing to people's emotions is one of the best ways for them to connect to your business. Video production makes your company a name to remember because you care more about how you can be of assistance and can deliver the results they want.
Videos Introduce Your Company To The People
There are many types of content themes to choose from and take on for your video production. You don't have to use the same video over and over because you can also show other aspects of your construction company and not just how you build structures. Remember that your company is run by people who work hard and do their best to follow protocols. They make things happen for your clients and your business.
A company overview video spanning two minutes can tell people more than slides and pages of documents. It becomes solid proof of your claims and it shows professionalism. You can create videos around your staff, humanizing your business and showing viewers that you are more than just a brand.
If you have a good track record, testimonial videos featuring your past clients can put you on the top, surpassing your competition. Instead of including text reviews on the website, have a video of your clients giving honest reviews as it is more trustworthy.
In Conclusion
Video production can help your construction business get more attention and awareness from potential customers. Various ways and ideas can help you promote your company because of the versatility of videos. You can work with a video production service that can help transform your vision into creative content that appeals to the viewers. Make sure to choose your video producers wisely so you can relay your message properly to your future clients.
Comments on this guide to Video production service: why is it needed in construction? article are welcome
Buildings
Key Buildings in Scotland Articles – architectural selection below:
Merchant City boutique hotel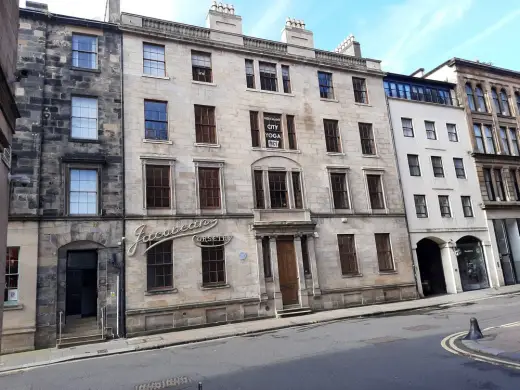 image courtesy of architects practice
Merchant City
Historic Glasgow : best Glasgow architecture of the past
Comments / photos for the Video production service: why is it needed in construction advice page welcome