Planning for renovation and remodel projects, CNC guide, House outdoors advice
Planning for Renovation and Remodel Projects? CNC Can Help
1 November 2022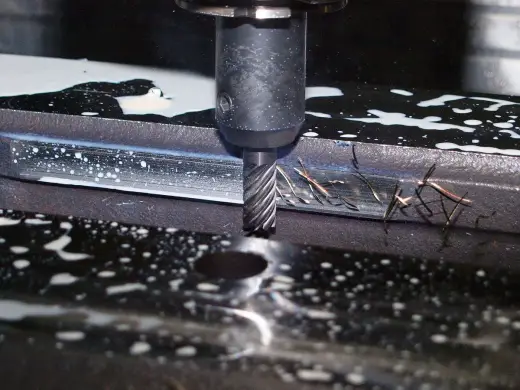 CNC machines are often praised for their high accuracy and ability to create intricate designs. Thanks to that, they are now frequently used in many manufacturing and construction settings. However, you can also use them for smaller-scale projects, like home renovation and remodeling.
Let alone ordering new walls for your modular house, CNC machines can help you create custom-made furniture, cabinets, and other fixtures. It allows you to save time, money, and effort while still getting the desired results.
If you plan to renovate or remodel your home, consider using CNC machines to help you with the project. Their accuracy, time and money savings, and other benefits will come in handy and make your life much easier.
Here is more information on how CNC machines can help you with your renovation and remodeling projects:
Innovative Designs
CNC machines are perfect for creating innovative designs. Whether you use heavy-duty industrial machines or personal-use ones, like those offered by Tork CNC, you will be pleased with the effects.
All you need is a 3D source model, which you can create using CAD software like Autodesk AutoCAD or SolidWorks. Such software can also help you adjust the project for the limitations of your CNC machine and fine-tune it to fit your needs.
Once you are satisfied with the results, you can send the file to the CNC machine and get the parts created. It eliminates the need for builders and craftsmen to take measurements and produce them manually. As a result, it significantly reduces the time and effort needed to develop the project.
Customized Products
On top of being a superb choice for creating innovative designs, CNC machines also allow you to customize each individual part to fit your needs. For instance, you could bevel the edges of the furniture to make it more comfortable or drill a hole for a power outlet.
Some CNC machines can even help you create specific textures. You can use this to your advantage, for instance, by making the furniture's surface non-slip.
The same goes for unique pieces, like ornamental moldings and trims. These can now be created using CNC machines, eliminating the need to order custom-made trims from a separate supplier.
Less Material Waste
You can often optimize CNC-machined parts in a way that reduces the amount of waste material. The unparalleled precision of this solution is what makes it possible.
More specifically, you can program the machine to cut the material so that only the necessary amount will be used, letting you utilize the rest elsewhere or cut multiple pieces in one go. Every manufacturer should consider using it, as it can help them minimize waste and be more competitive in the marketplace.
Additionally, CNC machines can use recycled materials, which can help you save money and reduce your carbon footprint.
Easy Replication
If you want to create multiple pieces of the same fixture or furniture, CNC machines might be the right choice here as well. Once a file is created, you can use it to create as many parts as you want. This feature is great for both base structures like shelf sides and detail pieces like trim.
As such, a great deal of effort is saved, and it eliminates the possibility of human error. It can also help you enjoy significant cost savings, as ordering custom-made parts from a supplier can be expensive.
Better Structural Integrity
This point is often overlooked when comparing hand-made and CNC-machined parts. When creating a piece by hand, even the most experienced craftsman can make slight mistakes that will affect the structural integrity of the given piece.
On the other hand, CNC machines are programmed in a way that minimizes the strain on the material and produces accurate results. It leads to the creation of structurally sound parts that can withstand the rigors of use. So, if you decide to go with custom-shaped taps and shower heads, you can be sure they will last.
More Design Freedom
Long gone are the days when people would order their furniture from a catalog, pick the color and material combination that was trendy at the time, and wait for it to be delivered. Nowadays, people want their houses to stand out, with each part showing their unique style and preference.
CNC machines can help you bring this to life. Thanks to them, you can create intricate, one-of-a-kind pieces that will show your unique taste and make you feel at home. You don't even have to remodel your whole house — a few new elements here and there can make a world of difference.
Efficient Use of Space
With CNC machines, you can create pieces that perfectly fit the available space. It is beneficial for all rooms but particularly important in kitchens and bathrooms, where you want to maximize storage space without sacrificing style.
Additionally, if you have an oddly-shaped room, CNC machines can help you create unique furniture that perfectly fits the available space. It would not be easy to achieve by hand, even with the help of a professional.
To Sum Up
As you can see, CNC machines are not just for large manufacturing and construction jobs. You can also use them for smaller projects, such as home renovation and remodeling. Combined with 3D design software, they can help you create custom-made furniture and other accessories in a timely, cost-effective manner.
Whether you yearn for more innovative designs or exceptional precision, CNC machines are the way to go.
The pieces you create with their help can be of superior quality and fit the available space perfectly without sacrificing style. The only thing left to do is take the plunge and give it a try — you won't be disappointed.
Comments on this guide to Planning for renovation and remodel projects: CNC article are welcome
Buildings
Key Buildings in Scotland Articles – architectural selection below:
Merchant City boutique hotel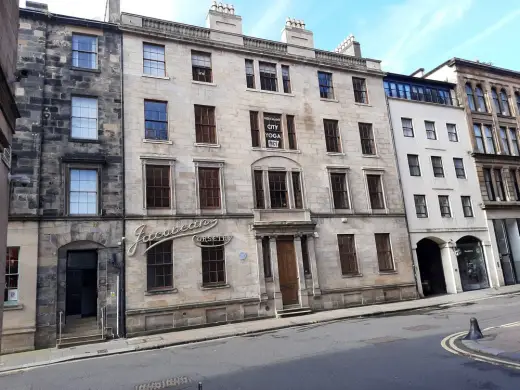 image courtesy of architects practice
Merchant City
Historic Glasgow : best Glasgow architecture of the past
Comments / photos for the Planning for renovation and remodel projects: CNC advice page welcome