Achitectural marvels and delights: unravelling Glasgow's charm and history, Scottish Architecture Photos
Architectural Marvels and Delights: Unravelling Glasgow's Charm and History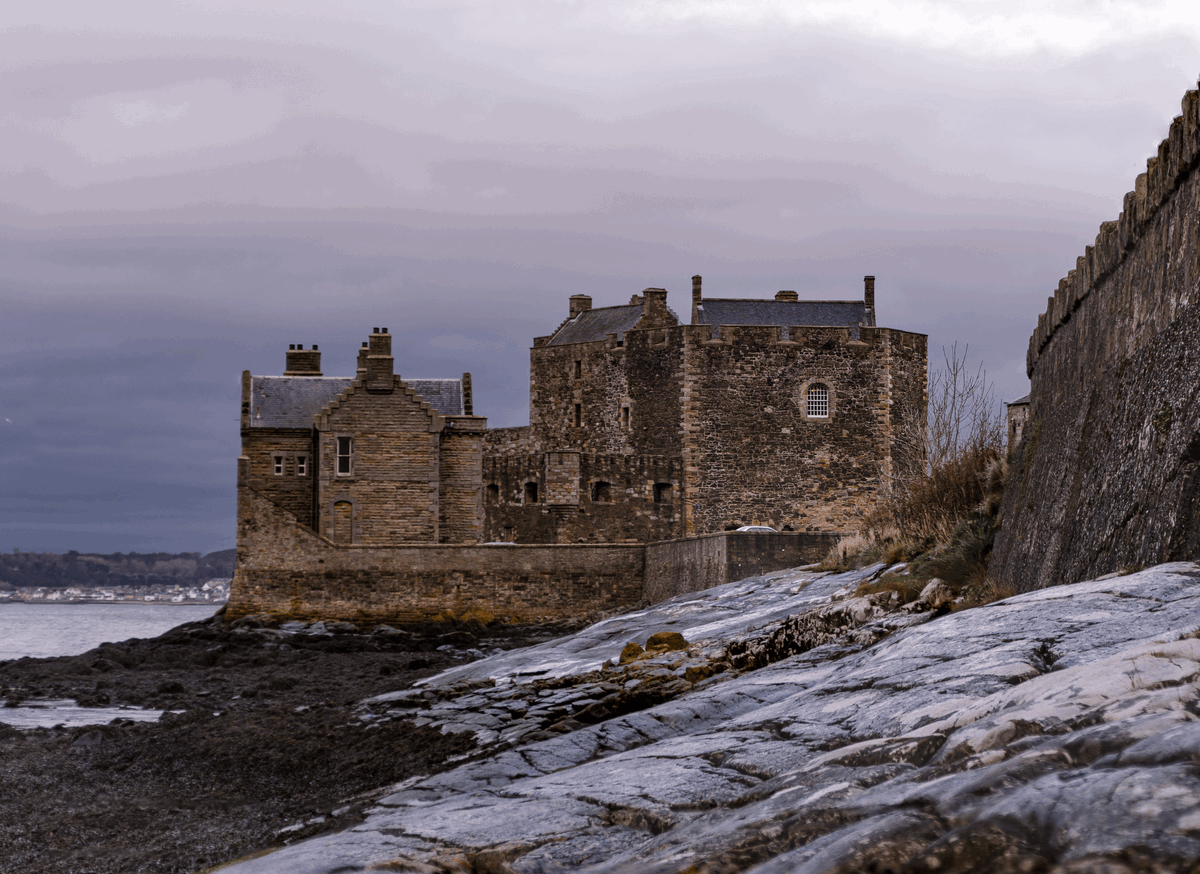 Glasgow, a city that pulsates with history and innovation, is a treasure trove of architectural marvels. It's a place where the past seamlessly blends with the present, creating a dynamic cityscape that beckons visitors to explore its streets. As you wander through Glasgow's charming neighbourhoods, you'll encounter various architectural masterpieces, each with its unique story. So, join us as we explore the vibrant tapestry of this Scottish city, that is rich in history and brimming with fun-filled architectural explorations.
Glasgow's Iconic Squares
George Square, often considered the heart of Glasgow, is a magnificent urban space surrounded by grand buildings. The City Chambers, an opulent Victorian edifice, stands as the focal point. Its stunning architecture and intricate details are a testament to the wealth and power of Glasgow during the height of the British Empire. You can explore the public areas of the City Chambers, with guided tours available to uncover its history.
In the course of your exploration, during the breaks, you can decide to engage in online slots to while away the time. You can check and explore the best free spins no deposits sites, so you don't have to spend any money on this break-time activity. Who knows? You may even end up making some good wins before it's time to go tour the rest of Glasgow.
The Intersection of History and Modernity
Glasgow's architectural landscape beautifully reflects its journey through time. The city seamlessly integrates its rich historical heritage with modern innovations. The next stop on your architectural adventure is the Riverside Museum. This iconic structure, designed by the late Zaha Hadid is a shining example of modern architecture. Its jagged, futuristic design starkly contrasts the historic transport treasures it houses. As you explore the museum's exhibits, you'll find everything from vintage trams to tall ships showcasing the evolution of transportation.
Venturing deeper into the city, you'll stumble upon the Glasgow School of Art, designed by renowned architect Charles Rennie Mackintosh. The building is a masterpiece of Art Nouveau design with intricate detailing and a sense of timelessness. While the building has faced challenges including a fire in 2014, its restoration and continued use as an art school shows the city's dedication to preserving its architectural heritage.
Discovering Architectural Diversity in Merchant City
Merchant City, a lively neighbourhood in Glasgow, is a hub of architectural diversity. Its historic warehouses have been transformed into stylish lofts, restaurants, and shops, offering a glimpse into the city's ever-evolving identity. The cobblestone streets and ornate facades make it a picturesque setting for a stroll. You'll find Georgian townhouses standing tall beside modern apartments, illustrating the ongoing transformation of this district.
One of the highlights of Merchant City is the Tron Theatre, nestled within a historic church. The juxtaposition of the modern theatre within the old structure is a sight to behold. The performances at the Tron Theatre are as diverse as its architectural surroundings, with a rich programme that caters to all tastes.
Architectural Splendours on the Waterfront
Glasgow's revitalised waterfront along the River Clyde offers an array of modern architectural gems. The OVO Hydro, designed by the renowned architects Foster + Partners is a testament to contemporary architectural prowess. It's the largest entertainment venue in Scotland and hosts world-class concerts and events. The dome-like structure of the OVO Hydro stands out in the cityscape, illuminated at night, creating a mesmerising view.
The Clyde Auditorium, often fondly referred to as the "Armadillo" due to its distinctive shape is another architectural delight on the waterfront. Its unique design and cutting-edge engineering make it an iconic symbol of Glasgow's transformation into a modern metropolis. Inside, you can attend concerts, conferences and exhibitions.
Conclusion
Glasgow's architectural charm reflects its rich and storied history, its ability to embrace modernity, and its dedication to preserving the past. As you explore the city's architectural marvels from the Riverside Museum to the historic Merchant City and iconic George Square, you'll witness the dynamic tapestry of Glasgow's past and present.
In exploring the architecture in Glasgow, you'll experience a city that's a living, breathing work of art. A city that seamlessly weaves history and modernity, tradition and innovation, creating a captivating story for every visitor. So, pack your walking shoes and your camera, and get ready to unravel the architectural delights that make Glasgow a must-visit destination for architecture enthusiasts and curious travellers.
Comments on this guide to Architectural Marvels and Delights: Unravelling Glasgow's Charm and History article are welcome.
Glasgow, G40 1AT, Scotland
Architecture in Strathclyde
Building adjacent to the People's Palace to the east : Templeton's Carpet Factory
Riverside Museum Glasgow



photograph : Hufton + Crow
Key Buildings close by include Homes for the Future just to the west off Glasgow Green; McLennan Arch by James Adam from his Athenaeum.
The Burrell Museum



photo © Adrian Welch
Comments / photos for the Architectural Marvels and Delights: Unravelling Glasgow's Charm and History page welcome