Top Interior Design Tips for the Winter Months Advice, Architectural Tips, Best Practice
Top Interior Design Tips for the Winter Months
10 December 2019
It can sometimes be difficult to create a cosy interior environment during the colder months of the year. However, domestic and commercial property owners have a wealth of choices at their disposal if they can appreciate some basic suggestions.
Whether referring to the addition of eye-catching artwork or changing an existing colour palette, it has never been easier to imbue a warm sense of beauty within any room. Let us take a closer look at what is in store.
Top Interior Design Tips for Winter Guide
Choosing the Right Type of Upholstery
There are two benefits of interior upholstery. Choosing to add a handful of shag carpets or semi-transparent curtains will provide a room with a decidedly warm appeal. Another interesting advantage of this suggestion is that these very same elements can help to retain interior heat; ideal for those who are looking to lower their winter electricity bills.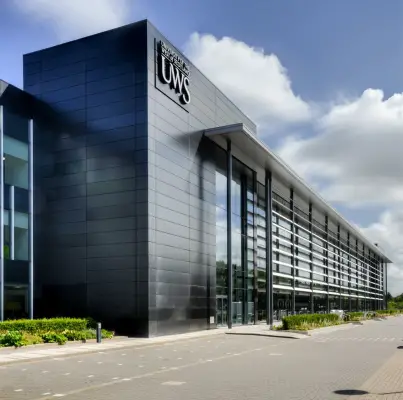 photo courtesy of architects office
The Importance of Colour
Changing an existing colour palette is another cost-effective option which can produce amazing results within a relatively short period of time. As opposed to white and off-white tones, why not instead opt for more organic hues such as light browns and oranges? Such colours will help to reflect any ambient light while simultaneously providing the illusion of warmth. This is why they are often present within large offices and showrooms. While white may indeed be associated with a decidedly "clean" appearance, let's not forget that this very same quality can sometimes lead to what can only be called a rather sanitary feel.
A Bit of Art Can Go a Long Way
It is important to break up the space within an existing environment. This can be accomplished by several methods. Some of the most common include:
Placing a handful of paintings or prints upon the walls.
Adding bookshelves or wall sconces.
Strategically placing furniture around the room in order to achieve a greater sense of visual balance.
Those who are hoping to add a bit of class into their winter design decor can even select from high-end options such as handmade bronze sculptures and similar works of art. These tend to work particularly well in larger spaces such as foyers and entrances.
Lighting Considerations
Keep in mind that transforming a domestic or commercial environment will not require the funds often associated with larger projects such as the recent renovation of the Paisley Arts Centre. One of the easiest ways to add a touch of warmth into a room is to adjust the existing lighting configuration. When dealing with smaller spaces, top-down fixtures such as recessed lights can provide a greater deal of illumination. A handful of standalone lamps will also work well; particularly when paired with warm-coloured textiles and furniture. It could also be a wise choice to choose LED bulbs in favour of traditional alternatives. Not only will these save an incredible amount of money over time, but they are available in a number of unique tones (such as yellow and amber).
There is no reason why the cold air attributed to winter should impact the perceived levels of comfort within any structure. Whether referring to the domestic environment or a commercial location, all of the suggestions mentioned above will prove to be quite effective without being forced to spend outside of your means.
Comments on the Top Interior Design Tips for the Winter Months advice article welcome
Glasgow Architecture
Major Strathclyde Building Designs – selection:
Historic Glasgow : best Glasgow architecture of the past
Comments / photos for the Top Interior Design Tips for the Winter Months page welcome