Moving Into A Glasgow Home Tips, Strathclyde Removals Guide, Flitting Help
Tips When Moving Into A Glasgow Home
9 Nov 2020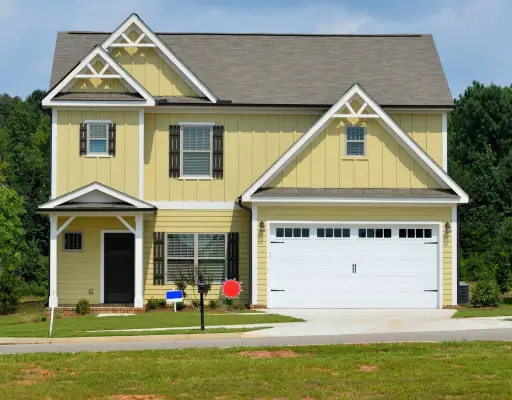 From Hiring Removals Companies to Doing Walkthroughs: Tips When Moving Into A Glasgow Home
Glasgow is the most populous city in Scotland. This fact is not a surprise given the city's open and abundant job market, several excellent educational institutions, a diverse culture, and most importantly, the affordable cost of living.
If you are planning on moving to this magnificent city soon, then you should know that moving here, just like moving anywhere else, is not easy. Aside from the physical implications and stresses of moving, there are many things you will have to consider and plan.
Fortunately, there are many things you can do to help you ease the stress and frustration that comes with moving. Below is a list of things you can do to make moving into your new Glasgow home as easy and as smooth as possible.
6 Important Things To Do When Moving Into Glasgow
Get To Know Your New City
One of the most challenging parts of the move is adjusting to your new life and surroundings, and going into a city without any prior knowledge can be anxiety-inducing. To make it much easier on yourself, research your new city in advance.
Find out everything you can about its customs, culture, and current events. It would also be a good idea to find out places and establishments where you can get essential items and services beforehand.
Here are some quick-facts about Glasgow that you may find useful:
Glasgow has an estimated city population of 611,748.
It is the second-largest city in Scotland.
Glasgow is home to the third-oldest railway system in the world.
The most common form of dwelling in Glasgow is the tenement. Read more about Glasgow Tenements here. Here is a sample tenement building in Anderston, Glasgow.
There are nine major hospitals in the city, including Queen Elizabeth University Hospital, Gartnavel Royal Hospital, and Gartnavel General Hospital.
Glasgow has ten major universities, 29 secondary schools, 149 primary schools and three specialist schools.
The estimated cost of living in Glasgow is within the range of £ 608.92 and £2,156.75.
Plan Your Move Thoroughly and Plan It Early
Another way to ensure a quick and smooth moving process is by planning your move down to the last detail. Make a checklist of all the moving tasks and errands you need to accomplish. By having all these listed down, it would be much easier for you to keep track of which tasks you have finished, and which ones you have yet to accomplish.
Also, come up with a moving schedule and a moving budget to adhere to. Staying on top of these things will save you not only money but time and a lot of effort as well.
If possible, give yourself more than enough time to plan and execute your move to Glasgow. Four to eight weeks should be more than enough time for a local or long-distance move.
According to a leading professional moving company that offers house removals in London, planning should take into account what you are going to take with you and what you are going to leave behind. If you are clear on this front, it will make the task of moving easy and smooth. However, if you are in two minds, you will create unnecessary problems for not only your family but also for the professional movers.
Hire A Removals Company in Glasgow
Are you worried you might struggle with moving all your items yourself? If so, there's no need to fret! You may always choose to hire a removals company in Glasgow to help you out with your move.
You can rely on a removals company to provide you with comprehensive moving services that include the acquisition of packing materials, the packing and unpacking of your stuff, the transportation of your belongings, and the arrangement of your items. That means you won't have to lift a single finger!
Also, with their experience in packing and moving items across the country, you won't have to worry about losing anything or getting anything damaged! What else can you ask for?
Unsure about the costs of a professional moving company? Check out this guide on removals prices!
Do A Walkthrough and Make The Necessary Preparations On Your New House
You will want to make sure your new house is ready and waiting for you when you move with all your belongings.
So, if it is possible, schedule a walkthrough of your new house. During the walkthrough, you may identify which parts of the house will need to be repaired, determine which areas will need to be childproofed or pet-proofed, and decide if you want any part of the house renovated. If you are planning on having your new home renovated, here are Renovation Mistakes You Should Avoid.
You will also want to coordinate for deep cleaning services in your new home, and the connection of utilities like gas, water, and electricity.
Secure and File Any Legal Requirements As Early As Possible
Find out if you will need to secure or file for any type of paperwork for your move to Glasgow. Aside from this, do not forget to legally change your address and make sure this change is reflected on all your legal documents and IDs.
You may also take this opportunity to make sure all your mail, medical prescription, and miscellaneous subscriptions are redirected to your new address.
Lastly, if you have a pet, do not forget to update their microchip and tag details.
Assimilate Into Your New Neighbourhood
Once you are moved into your new home, go out and get to know your new neighbourhood. While initial research is crucial to your move, understanding the ins and outs of the city can be better done with the help of the people who are already familiar with it. So, befriend your neighbours and find out from them the best places to eat, drink, shop, see, and many more!
Make sure to keep these tips in mind to make your move to Glasgow quick, easy, and hassle-free! Meanwhile, if you need some guidance on selling your house, click here!
Comments on this guide to Tips when moving into a Glasgow home article are welcome.
Glasgow Building Designs
Glasgow Architecture Designs – architectural selection below:
New Glasgow Architectural Photos
Glasgow Architectural Photos
50 Bothwell Street Office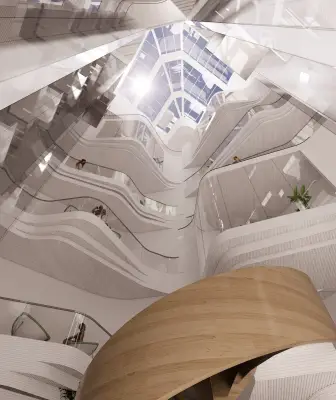 image courtesy of architects practice
50 Bothwell Street Office Redevelopment
Bridgeton Flats
Bridgeton Flats Muslin Street
Comments / photos for Tips when moving into a Glasgow home guide page welcome