Tips on how to clear your home after a storm advice, House damage tips, Property maintenance guide
Tips on How to Clear Your Home After a Storm
1 September 2022
The aftermath of a severe weather disturbance could give you a chill. Wind and water damage may cause trouble to your property after a hurricane and, much worse, your family. But, on the other hand, you could lay down a preparedness plan and still suffer, depending on how hard your location is hit and how strong the storm is. If, unfortunately, you suffered from a bad hit, do not despair. There are ways to recover from a setback and get your life together. Here's how to do it safely and smartly.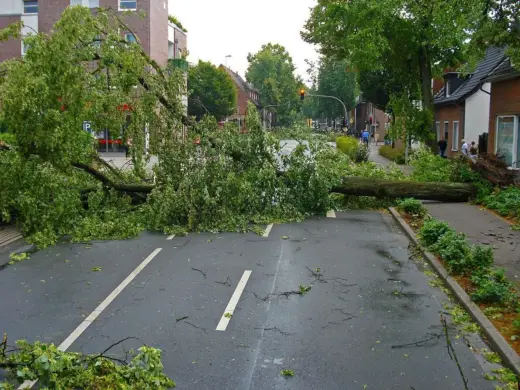 Tips on How to Clear Your Home After a Storm – Guide
Walk through the damage carefully
The first step to a storm cleanup is assessing the damage. Identifying how much you have lost and what was destroyed would define what your next steps should be. But since this involves certain risks in the form of shattered glass, live electrical wires, and fuming pipe leaks, you have to be extremely careful.
If you need to, tap the services of qualified professionals to help you assess the damage and possibly perform other things, like checking electrical lines and utilities, reviewing damaged areas of your building, and removing wastes and debris from your property. For the latter, you need to hire a skip and ensure it is highly efficient in doing professional removal services. That's how you eliminate all the debris and clutter, which will help you focus on repairs, restoration, and recovery.
Retrieve your insurance coverage
A home insurance plan could help provide the security you need in this time of distress. Once things have cleared up, call your agent or insurance representative and start the claims process. It is imperative not to make a misstep in this process, or you could risk losing or defaulting on your coverage. Always seek guidance from your agent before disposing of damaged goods.
Start the rebuild
Depending on the storm's damage caused to your property, you may or may not need professional help during the rebuilding process. You be the judge based on the tasks at hand. Usually, storm damage may include one or few of the following:
Uprooted trees or broken branches.
Damaged roof shingles and gutters.
Flooding, leaks, or any water damage that may permeate your home.
Dents or cracks on your sidings.
Shattered glass everywhere
Restoration may involve anything from repairing cracks and damages to a full-on improvement project to seal off the damage that may create future problems like water leaking through the ceiling or the sidings, clogging the gutters, and others. Of course, repairs must be done when feasible, but total replacement should always be an option for damages beyond the usual nip tucks.
There is so much to do following a storm. How badly your property has been hit and how poor you prepared for the calamity are two factors that may determine the severity of the damage. But there is no sense crying over spilled milk. Instead, you must stand up and gather your thoughts. You must focus on what is more important: putting the pieces together and getting your old life back.
Comments on this guide to Tips on how to clear your home after a storm article are welcome.
Housing Designs
Contemporary Residential Property Designs – recent Strathclyde architectural selection below:
Ingram Street Property Development
65-97 Ingram Street Glasgow
The Foundry Cathcart housing development
The Foundry Cathcart housing development
Buildings
Key Buildings in Scotland Articles – architectural selection below:
Historic Glasgow : best Glasgow architecture of the past
Comments / photos for the Tips on how to clear your home after a storm guide page welcome