Renovating your kitchen advice, Home interior style tips, Property refurb decor guide
Renovating Your Kitchen? Here are some things you should take into consideration
2 September 2022
Designing a home can be an overwhelming project, especially the kitchen part. It is extremely fun and even addictive to go through the pictures online, get inspirations from top architects and designers and roam the online shops.
However, there is an element of seriousness when it comes to the technical parts, and you should be careful when planning and renovating. In order to save yourself a massive headache after you have finished your project, we recommend going through some of the key elements in kitchen renovation, listed below.
Security
As most of the time in the kitchen is spent on some kind of an electric device, it is smart to think about securing that area from a fire hazard. Whether it is your plugged-in microwave, stove or blender, these are devices that unfortunately, sometimes can go off and cause a mess. It is smart to invest in a smoke exhaust system, where you have a window wall and a door system option and wouldn't have to think about any risks.
Water leaks are on the top of the kitchen unwanted clutters. Whether you got leaks from an unsafe roof, or it is just your sink acting up, you need to invest in quality isolation and caulk in order to prevent any flooding and rotting.
The sooner you protect your apartment, the higher its value goes, in case you might want to sell it one day. Potential buyers wouldn't think twice about a fire proof kitchen!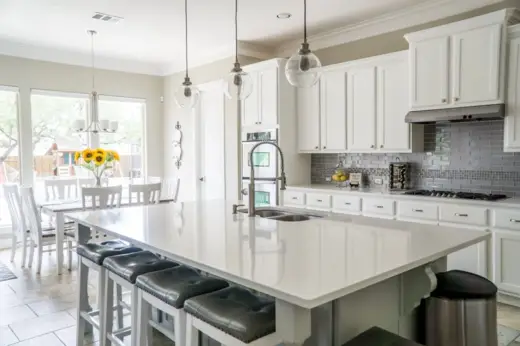 Space and Storage
One thing you need more of in the kitchen, is space! And extra storage, always! You need to have comfort while cooking for your family, and that comes from extra space. Before starting your project, make sure that you do not have any extra old stuff that you don't even use, laying around in your kitchen. Then, calculate how many drawers and cabinets you will need, and get to action if it turns out that you need an extra pantry! It will help with storing food for a longer period, or food in bulk, which is always a cheaper option at the store, especially for a family.
You need to have enough storage for all your culinary elements, and digging up an unplanned whole in the wall can be a pain if not planned properly. In case you don't have the room or the budget for a pantry, extra shelves are of great help when organized well in the kitchen and prove the much-needed storage space. You can play around with the colors and style of the shelves and give your kitchen an extra flare. Make sure you install them at an accessible height, to make your kitchen more inclusive, so the whole family can join in for dinner quality time.
Lighting
Whether you have a small or a large kitchen, lighting plays a crucial part for the looks of the interior and for the comfort while in the room. Make sure you have a bright light right on the counters, as it provides more visibility and of course more security with it, while chopping and slicing food.
Small kitchens can seem larger and more inviting when there is more daylight coming through. You can use bright bulbs as well for the evening, and bright colors for your cabinets so the place gets a wider feel.
Install smaller and warmer lights all around if you have a habit of late night snacking or having friends over for dinner. It just helps the ambiance and gives a very chill atmosphere.
Comments on this guide to Renovating your kitchen article are welcome.
Buildings
Key Buildings in Scotland Articles – architectural selection below:
Merchant City boutique hotel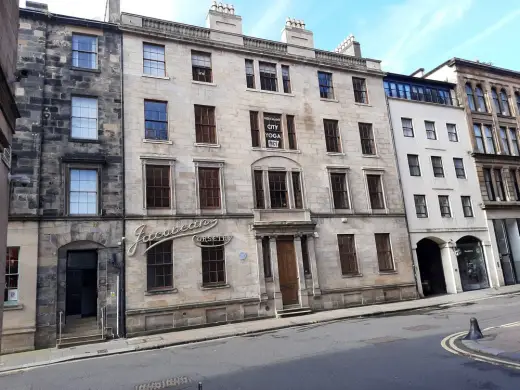 image courtesy of architects practice
Merchant City
Historic Glasgow : best Glasgow architecture of the past
St Enoch Centre Glasgow Redevelopment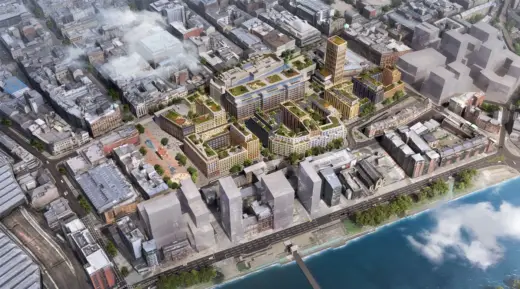 image courtesy of architects practice
St Enoch Centre Glasgow Redevelopment
Comments / photos for the Renovating your kitchen guide page welcome