Clean and serene: Tips and tricks for keeping your home aesthetically-pleasing and tidy, Advice, Property decor style tips
Clean and Serene: Tips and Tricks for Keeping Your Home Aesthetically-Pleasing and Tidy
1 Mar 2023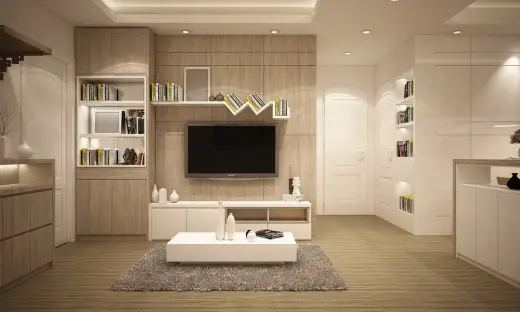 A clean and aesthetically-pleasing home can have a positive impact on your mood and well-being. However, with the hustle and bustle of daily life, it can be challenging to keep your home tidy and organized. With the right approach, you can maintain a clean and serene environment that not only looks good but also makes you feel good. In this article, we will explore some tips and tricks for keeping your home aesthetically-pleasing and tidy. These strategies are designed to be simple, practical, and effective, helping you to create a welcoming and comfortable space that you can be proud to call your own.
Declutter Regularly
A cluttered home can make even the most beautiful space look chaotic and uninviting. Regular decluttering is essential to keep your home aesthetically pleasing and organized. Start by going through each room and getting rid of items you no longer need or use. You should also look into every nook and cranny to make sure there are no growing molds. If there are molds like a black mold, you don't need to worry. You can look for tips on how to get rid of black mould.
Use Storage Solutions
Once you have decluttered, it's time to organize the items you choose to keep. Invest in storage solutions like bins, baskets, and shelves to help keep your belongings neat and tidy. Not only will this make your space look more visually appealing, but it will also make it easier to find what you need.
Create a Cleaning Schedule
Keeping your home clean is crucial to maintaining an aesthetically-pleasing environment. Create a cleaning schedule that outlines daily, weekly, and monthly tasks, and stick to it. This will help ensure that your home stays clean and tidy without becoming overwhelming.
Incorporate Plants
Adding plants to your home can have a positive impact on both the aesthetics and air quality of your space. Plants absorb carbon dioxide and other toxins from the air and release oxygen, making the air in your home cleaner and fresher. This can have a positive impact on your health and well-being, as well as the overall aesthetic appeal of your home. Additionally, plants have been shown to reduce stress and promote a sense of calm, making them an excellent addition to any living space.
Invest in Quality Home Decor
Finally, investing in quality home decor pieces can help tie together the look of your home. Choose decor that reflects your personal style and complements your existing color scheme. Consider purchasing pieces that are versatile and can be used in multiple rooms, such as a decorative tray or throw pillow.
Comments on this Clean and Serene: Tips and Tricks for Keeping Your Home Aesthetically-Pleasing and Tidy article are welcome.
Buildings
Key Buildings in Scotland Articles – architectural selection below:
Merchant City boutique hotel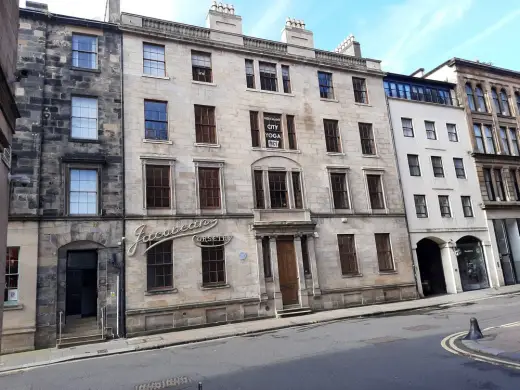 image courtesy of architects practice
Merchant City
Historic Glasgow : best Glasgow architecture of the past
Comments / photos for the Clean and Serene: Tips and Tricks for Keeping Your Home Aesthetically-Pleasing and Tidy page welcome