Best Sleep Safety Tips for Seniors Advice, Homeowners Bedroom Tips, Residential Property
Some Important Sleep Safety Tips for Seniors Guide
22 Sep 2019
A great bed always automatically means great sleep. It is easier and safer to sleep in a comfortable and clutter-free room. However, the greatest factor that ensures comfort and relaxation is the bed. A good headboard and a sturdy frame are some of the vital components of a good bed but the most important factor is the mattress. A good firm mattress would allow a restful and peaceful sleep at night for seniors whereas, a worn-out lumpy, mattress would keep you awake through the night due to utter discomfort.
All Americans are independent-minded and they wish to go on living independently for as long as they can afford to, in their homes. However, numerous older individuals have been compelled to shift to nursing homes or assisted living facilities due to falls and injuries. As per the statistics provided by the National Council on Aging, at least, one in every three individuals who are living at their home and are aged above 65 years, are known to experience a fall every year.
Moreover, one in every two individuals aged 80 years or more would be experiencing a fall every year. We have observed that fall-associated injuries are sometimes pretty serious culminating in immediate hospitalization and often untimely death. Falls are because of hazards that may be present in your bedroom. Let us explore some of the bedroom safety tips for senior people.
Some Important Sleep Safety Tips for Seniors That Everyone Must Follow
Bedroom Safety Tips
Avoid bed linens, bedspreads, and draperies that are quite long and touch the floor for keeping your feet from getting tangled in them and falling. Before getting off the bed, make sure that blankets or pillows are not lying on the floor and obstructing your way. This should avoid any undesirable fall on your walkway. Browse through Safe Sleeping Guide for Seniors if you wish to learn more important safety tips.
Nightstands must be heavy and sturdy enough to support your entire body weight should you require assistance with your balance or standing.
The bed must be appropriately high. They should not be too low or too high causing a senior citizen to fall while climbing into or getting out of bed.
You must always practice a safe way of getting out of bed at night when you are sleepy or drowsy yet you need to go to the toilet. Sit on your bed's edge with two feet placed flat strategically on the floor. You must sit back and ensure that you are not feeling dizzy or your balance seems perfect before you stand. Take your time. Do not be jerky. Do not stand up suddenly. This may cause dizziness and you may fall.
Put on supportive slippers that are known for their non-skid soles.
Get rid of rugs, floor mats, area rugs, and carpets. This should help prevent slips and falls.
Ensure that all sorts of electrical cords and wiring are kept nicely tucked behind some speakers, showcases, or other furniture for preventing undesirable trips and injuries.
Ensure that all lamps are accessible to you effortlessly to make sure that you do not have to walk around in the darkness in the bedroom.
Your bathroom and the passage must have night lamps to illuminate your walkway at night to prevent undesirable bumps and trips.
As per https://dailycaring.com, you must maintain the best sleeping position if you are having neck pain. You must sleep on your back and sides since they would be keeping your spine and neck aligned perfectly with your body. The best position to sleep for seniors with hip pain would be sleeping on your good side and keep your knees bent.
Conclusion
Your high-quality mattress would become even more relaxing and comfortable for you if you use high-quality expensive sheets. Seniors love the feel of soft-touch bed sheets. Follow all safety tips discussed above to prevent trips, falls, and undesirable injuries.
Major Scottish Buildings
Key Buildings in Scotland Articles – architectural selection below:
Prince and Princess of Wales Hospice Glasgow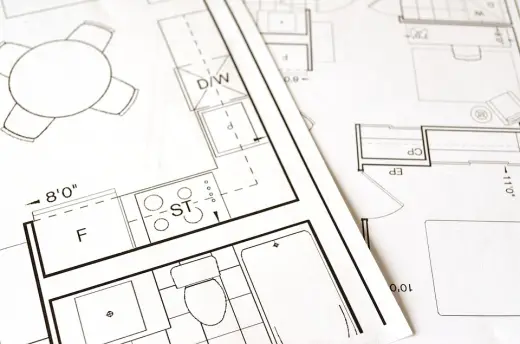 image courtesy of article provider
Historic Glasgow : best Glasgow architecture of the past
Comments / photos for the Some Important Sleep Safety Tips for Seniors That Everyone Must Follow page welcome