Skirmishes Scotland, autonomous Dutch FabLab Truck Glasgow, Scottish Architects, Links, Information
Skirmishes Glasgow Mobile Fabrication Lab
Skirmishes Glasgow Design Esquisse – Building Events, Scotland
6 May 2011 10am – 5pm
Glasgow was once at the forefront of manufacturing, and on Friday 6th May we are offering a glimpse at the future of manufacturing: The FabLab.
MAKIT – Mobile Fabrication Lab
Increasingly, UK manufacturing has been going hi-tech, high value. Anything that you can make in a box is usually shipped in from the Far East. Companies like Dysons now design here, and manufacture 'over there'.
But if design and manufacturing move closer together, British firms can hang on to a reason to be based in the UK. This idea has been investigated recently by EADS the European Aerospace and Defense Group, the parent company of Airbus, who are developing the technology to make strong lightweight and robust materials for aeronautical equipment. They decided to create a 3D printed bike to show how the technology is not just about hidden parts, but how it can revolutionize the production of many common things.
On 6th May, the autonomous Dutch FabLab Truck will be visiting The St Francis Centre, Gorbals, Glasgow as part of the Skirmishes Design Esquisse for the area.
The truck makes it possible to give a demonstration of the possibilities open source digital fabrication offers outside of the setting of a traditional FabLab, connecting designers & makers directly with the public.
The truck has has its own electric power supply and internet connection and carries a Makerbot 3D printer, a laser cutter, a vinyl cutter and the FabLab video conferencing system.
Visitors can participate in different workshops and see for themselves what a FabLab can be.
In this video, the people of the Hamburg FabLab introduce themselves and the truck:
http://video.fabfolk.com/video/808722/mobile-fab-lab-truck-visiting
By bringing the mobile fablab to Glasgow, Skirmishes hope to raise awareness of what a fully equipped digital fabrication laboratory could offer Glasgow.
Background
A Fab Lab (fabrication laboratory) is a small-scale workshop offering digital fabrication. It is generally equipped with an array of flexible computer controlled tools that cover several different length scales and various materials, with the aim to make "almost anything". This includes technology-enabled products generally perceived as limited to mass production.
While Fab Labs have yet to compete with mass production and its associated economies of scale in fabricating widely distributed products, they have already shown the potential to empower individuals to create smart devices for themselves. These devices can be tailored to local or personal needs in ways that are not practical or economical using mass production.
As of July 2010, there were 45 labs in 16 countries, per a list assembled by MIT.
Skirmishes Limited is a registered charity with a core aim of delivering voluntary assistance to communities who wish to improve their own built environment, through establishing links between communities and creative practitioners.
Fab Lab House, Barcelona
Another Glasgow initative by Skirmishes:
Edge City Open Design Competition
2011
The recession has stalled a number of developments around Glasgow in the last few years, allowing time for debate and consideration of the most appropriate urban models for these important pieces of land. Skirmishes is setting this ideas competition to foster debate on sustainable urban development, and future for the edge of the inner city in Glasgow.
We are encouraging collaborative entries from architects, urban designers, students, artists and related built environment professions.
Open Workshop / Project Launch – Friday May 6th 2011
Time: 10:00 to 16:00
Venue: St Francis Centre, Gorbals
Deadline for submissions – 30 May 2011 4pm
Skirmishes
Skirmishes Limited is an OSCR Charity registered in Scotland
Glasgow Architecture
Glasgow Building Designs
Contemporary Glasgow Property Designs – recent architectural selection below:
New Chryston community hub building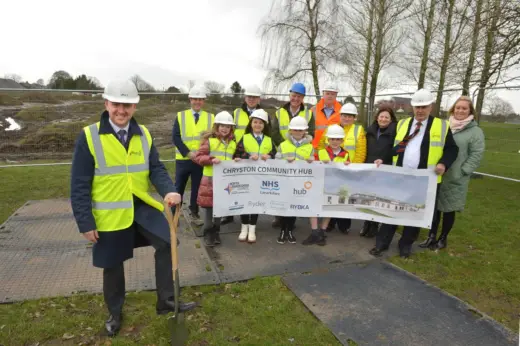 image courtesy of architects practice
Chryston Community Hub in North Lanarkshire
Historic Gorbals Building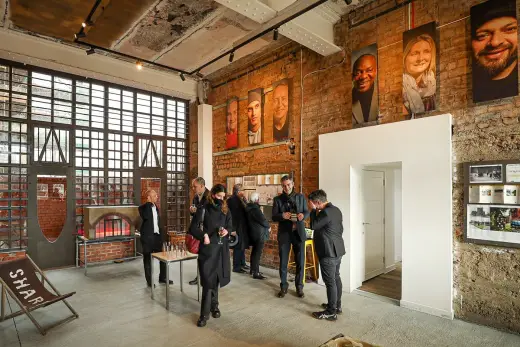 photograph courtesy of Urban Union
166 Gorbals Street Glasgow Building News
Glasgow Transport Museum Building
Glasgow School of Art Competition
Glasgow Tours: best examples of Glasgow building in the last three decades
Briggait Centre : Nicoll Russell Studios
Comments / photos for the Skirmishes Glasgow – Architecture Events page welcome