Most common problems with older houses guide, Residential money help, Home asset advice, Property finance
Most Common Problems with Older Houses Guide
22 April 2022
Most people like the idea of an older home for a variety of reasons. Not only are they usually bigger and better made than a new build, but they also have more character than a newer home. However, unfortunately, older houses do come with their own unique problems and if you are considering investing in one, its worthwhile knowing upfront the types of challenges you may face.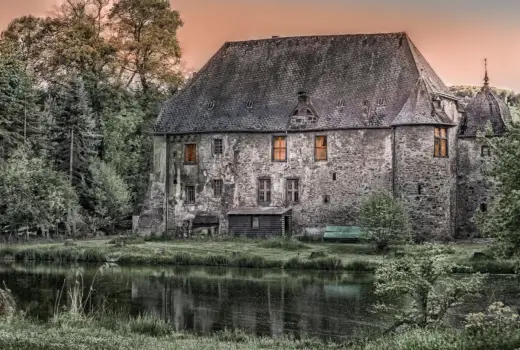 The Most Common Problems with Older Homes
Energy Efficiency
At the top of the list comes in energy efficiency. Unfortunately, it's a known fact that older houses are much less energy efficient than their newer counterparts. With the average EPC rating for a UK household coming in at D, which is definitely at the lower end of the scale, with A being the best rating you can achieve and G being the worst. If you are still keen to opt for an older home, consider making upgrades to make it more energy efficient.
Plumbing Problems
Another common problem with older homes is that they are more likely to suffer from plumbing problems. Issues such as old pipes materials, failing sewer lines and bad repairs are all part and parcel of an older home. This doesn't also take into account wear and tear on fixtures and faucets.
However, there are ways around this. A plumbing professional can help advise on any areas which need immediate attention and those where there may potentially be a requirement for future changes. By doing this, you'll know exactly what to requires your immediate attention and what you can keep an eye on until there's a need for an upgrade.
Structural Issues
Lastly, one of the key problems to look at for with an older build are problems with its structure. Key issues to look out for include cracks in the walls, gaps between the floor and walls, a titled chimney or even bowed walls. However, ensuring you have a full survey done on an old home can help you iron out any of these issues before it fully becomes your own. Alternatively, if you already own the home, it will be worth while investing in a sound plumber who can advise on action they would suggest you take to get your home up to current standards.
Older homes do come with their own host of problems. From old pipe work that needs replacing, to improved energy efficiency requirements. However, older homes are on the other hand typically more spacious, have bigger garden areas, as well as having more character than a newbuild can offer. If you take into consideration some improvements which may need to be made, you're looking at a long-term home which won't look like the others on the street.
Comments on this guide to Most common problems with older houses article are welcome
Property Designs
Contemporary Residential Property Designs – recent Strathclyde architectural selection below:
Student housing at 249 West George Street
Architect: Mosaic Architecture + Design
249 West George Street Glasgow student flats
Ingram Street Property Development
65-97 Ingram Street Glasgow
The Foundry Cathcart housing development
The Foundry Cathcart housing development
Comments / photos for the Most common problems with older houses advice page welcome