Living in London — how much does life cost guide, UK life standards tips, Choose a British home advice
Living in London — How Much Does Life Cost
25 Feb 2021
London is one of the largest and most influential cities in the world; that's why it's not surprising that it's also one of the most expensive places to live in. Despite this, you can still choose a home or flat here as long as you know your options.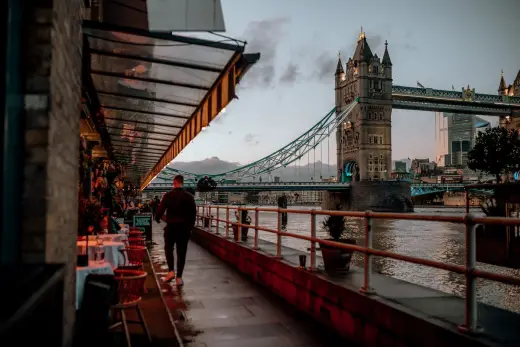 London: The Expensive Living
The Economist Intelligence Unit surveyed 133 cities in its Worldwide Cost of Living report, and London got the 20th spot in terms of having the priciest set of everyday goods.
Of course, the cost of living will vary depending on personal circumstances, such as the person's income and lifestyle. It will depend if you are single or married with kids. Whether you are already an established professional or a student, it would be very different. Also, many people prefer to start their journey in the city from hotels. You can find affordable hotels in West London, and with a little planning, you can cut down your costs and start with a comfortable living in the city.
According to Numbeo, a crowd-based global database, the estimated monthly costs for a single person are £847.58 while estimated monthly expenses for a family of four are £2,994.36. Rent was not considered in the research.
Cost of Housing
Housing costs take up one of the largest expenses in any budget. According to Guardian Jobs U.K., more than one-third of a Londoner's salary goes to cover average housing costs.
The average monthly rent for a 2-bedroom property is around £2,400, while the average cost to purchase a 3-bedroom home is £967,989. As with any location, property prices can vary greatly depending on which area you are in.
Property prices will get lower if you move away from the central and financial districts. Some of the most affordable places in London are Croydon, Hornchurch, and Colindale, among others.
Whether you rent or own a home, you are also obligated to pay Council Tax. The Council Tax depends on the size and value of your home.
Cost of Food, Groceries, and Utilities
Food and groceries expense highly varies with each person and their family. Meals might cost between £37 and £75 without including any alcoholic beverages.
You can have fewer expenses when you opt to eat combo meals at McDonald's for around £5 but at the cost of your health. While the price range for coffees is between £2 and £4,5, and the average pint of beer is available for around £5.
There are various providers for electricity, gas, Wi-Fi, and mobile phones and they all differ depending on the services they provide and what you require and need. You can check their prices and products to choose those that best fit your wants and budget.
The leading suppliers for electricity and gas in London are E. ON., British Gas, EDF Energy, Npower, Scottish Power, and SSE. At the same time, Thames Water is the only supplier of water in London.
Cost of Transportation
People are now working at home starting the COVID outbreak, but before the pandemic hit, the busiest one was London's public transportation. Cost of transportation may heavily depend on the destination and how often you moved from places to places.
When using public transportation, it's recommended to use an Oyster Card. What's an Oyster card? It's a reusable electronic card the same size as your bank cards. It's loaded with cash at ticket machines by the owner that's used to pay for fares in the United Kingdom.
It covers the following networks:
London Underground
London red local bus
Railway in Great London
Docklands Light Railway (DLR)
Heathrow Express
TFL Heathrow Airport train
Scheduled river services with 33% discount
Train services between London and Gatwick Airport
Purchasing a single ticket every time can make you end up paying double instead. The card offers discounts to students as well.
Ways to Cut Down Living Expenses
Try to find a smaller and less expensive place if you're already renting somewhere. If you are single or do not own a family, you can even consider having a roommate to split costs, especially the rent.
If you prefer to live alone, you can practice reducing your water and electricity consumption. Keep eating out at a minimum and limit your trips to cafes as well.
Purchase in less expensive or discount stores. Prepare a grocery list and buy in bulk. Feel free to use discount coupons and take advantage of them. Avoid unnecessary purchases by taking money with you that are only for necessary expenses.
Have a detailed, planned diet based on your budget and income and do your best to stick to it.
If you live in an area with excellent public transportation, consider selling your car, if you have one, or try carpooling. If you don't want to give up your vehicle, you can consider renting it out when you're not using it for additional income. You can also buy used, but decent cars and always use gas reward cards.
Choose over-the-counter or generic brands rather than expensive, branded ones, especially if these things are unnecessary.
You can also downgrade your mobile phone service and internet plans, especially if you find yourself unable to use all of your data in a specific period.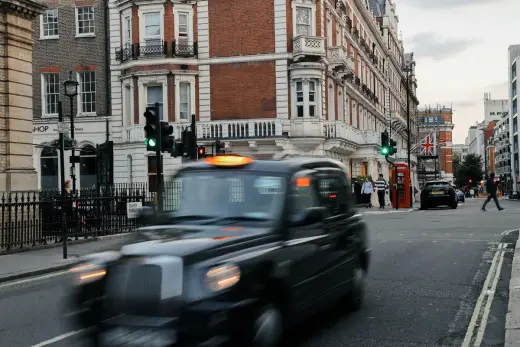 Is London Worth It?
With the many good characteristics of London, it's to be expected that living in this beautiful city requires a significant amount of investment. But all the money you'll spend once you settle down in London is worth it with the many amenities and quality of living.
Comments on this guide to Living in London — how much does life cost article are welcome.
Glasgow Building Designs
Glasgow Architecture Designs – architectural selection below:
New Glasgow Architectural Photos
Glasgow Architectural Photos
Holiday Inn Pacific Quay Hotel
Architects: Mosaic Architecture + Design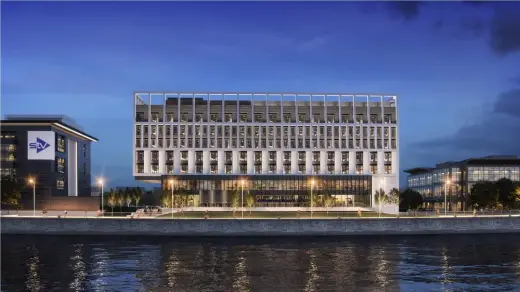 image courtesy of architects
Holiday Inn Pacific Quay Hotel
Merchant City boutique hotel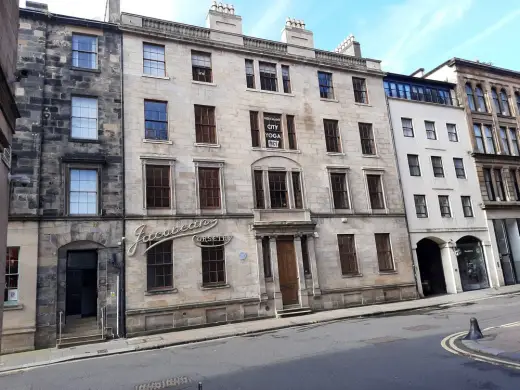 image courtesy of architecture practice
Merchant City Property
Comments on this Living in London — how much does life cost advice article are welcome