How to Make Your Living Room Instagram-Worthy guide, Architecture insta tips, Cool design social media images
How to Make Your Living Room Instagram-Worthy?
17 Mar 2021
How many times have you snapped photos in your living roomwith the intention of posting on Instagram only to delete the pictures later?
Let me guess; you've lost count.
Well, you're not alone. Many people also feel reluctant about posting photos from their homes because they think their home aesthetics aren't fitting enough for Instagram.
Luckily for everyone, below are 9 tips to help you achieve an Instagram-worthy home so that you can improve your Instagram photography game.
Bear in mind, though, that snapping photos in an Instagram-worthy living room doesn't necessarily mean you'll get more followers on Instagram. It will only make existing followers fall in love with your content more. To get more followers and become more popular on Instagram, you need to go to the best site to buy Instagram followers, and get followers from there.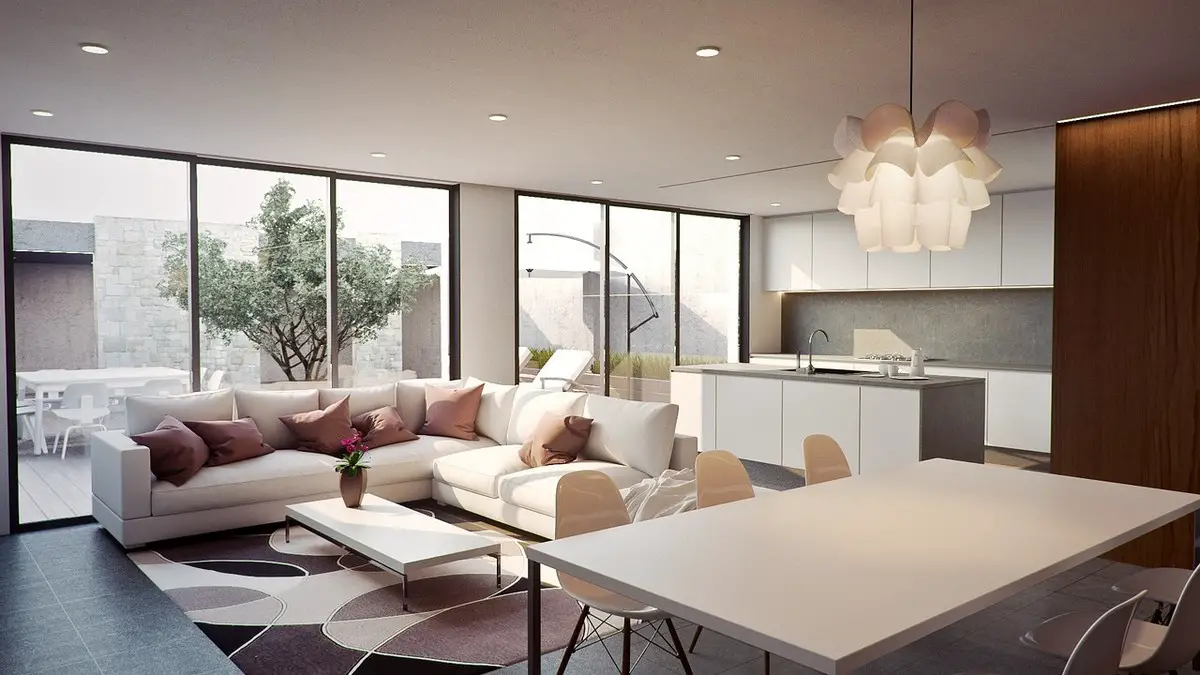 How to Make Your Living Room #instagramworthy guide
How to make your home Instagram-worthy
Look around and ask yourself why you think your living isn't Instagram-worthy
Transform your couch
Style your walls into a photo and art gallery
Hang curtains of string lights on walls to bring in some sparkles
Improve your shelf aesthetics
Bring the bedroom into the living room
Litter everywhere with house plants
Glue artificial flowers to your walls if you can afford the cost of house plant maintenance
Don't forget pets
Look around and ask yourself why you think your living isn't Instagram-worthy
The first step of the process is finding out those elements in your living room that are disfiguring your home snaps.
Could it be the couch? Do you feel the walls look bare and boring? Are the furniture old-fashioned? What about theme and color; does your living room have that? Or maybe you think the whole place is just jam-packed, and not spacious enough.
All or any of these could be the reason your sitting room isn't fit for an Instagram post.
So, first things first, identify these things and write them out. If there's anyone you can afford to change, change it. And if some are too expensive for your budget, look up DIY ideas to change their appearance.
The next nine tips of this post are tailored to help you transform the state of some of the unattractive elements you figure out in this tip.
Transform your couch
The couch is the focal point of any living room. So, we believe that if you're reluctant to post snaps from your living room, then the chances are your couch isn't really looking peng.
So, let's change that.
Get in an upholsterer, and ask for an update to your couch. This update could come in the form of bedding, padding, webbing, springs, and other upholstery change, covering or exposing the legs, adding new pizzazz to the arms, etc. Can't afford an upholsterer? Look up new ways to DIY couch update.
By the time you transform the look of your couch, I can bet your living room will have taken a whole new look, too.
Instagram is the home of photos and art. So, it follows that if you're snapping an Instagram-worthy photo, the backdrop has to carry some elements of photography and arts.
Luckily, you can transform your home into one such space by segmenting some parts of the walls into art and photo galleries. If you have the money, you can get some wall gallery frames to fit the artworks, art portraits, and photos. But if you don't, gluing or nailing the pieces to walls can also do the trick too.
Whatever you do, just make sure the artworks, portraits, and photos bring life, charm, and radiance to that part of the room.
As you know, you can't hang photos, portraits, and artworks on every wall of your house. To these other parts, hanging stylish curtains of string lights can make a world of difference to the overall look and feel of the room.
Away from the walls, you can also hang curtain string lights to window areas, and entryways into the living room. Merely looking at the sight of the sparkles in your Instagram photos will surely melt the heart of all your Instagram followers.
Besides the couch, shelves are the next important focal point of any living room. How modern, cluttered, and impressive they look all contribute to the overall aesthetics of a living space.
So, how can you make yours cute, and good-looking?
Like the couch, all you need to do to make your shelves contribute to your home aesthetics is a little bit of update and decluttering.
As for decluttering, you just need to ensure items on shelves are neatly arranged and organized.
As for updating, simple repainting, refurnishing, and restyling should be enough to transform the overall outlook of your shelves.
But if you really want to up your home decor shelf game, you can bring in some latest shelving designs like the hanging shelves. Chances are many of your Instagram viewers wouldn't have these designs in their homes, so spotting something unique would surely catch their attention.
Obviously, with some video guides, you can DIY all these.
Bring the bedroom into the living room
Once in a while, it might be a good idea to bring some elements of your bedroom into the living room. This can be pieces like a duvet, blankets, pillows, etc.
This is normally appropriate in the instance when you're looking to take an early morning picture.
It doesn't have to be every day. You just need to show off what your living room looks like on one of those nights you chose to sleep in the living room.
Litter everywhere with house plants
Flowers and house plants make your living room a lot more beautiful. Many homeowners love to think of them as the final piece in a home décor jigsaw. And they're quite right.
Besides the improved Zen-like environment and the aesthetic appeal that interior plant decoration brings, littering your living room with plants actually gives off a pleasant and captivating feeling to onlookers – whether that is house visitors or online viewers.
Glue artificial flowers and plants to your walls if you can afford the cost of house plant maintenance
While house plants are no doubt beautiful and aesthetically pleasing, their maintenance is not for the faint-hearted. It costs money, and time – two elements you may not have.
Instead of life house plants, many homeowners have found alternatives in the form of artificial house flowers. These pieces look so much like the usual outgrowing house plant décor, but unlike the traditional greenery, they are mere artificial make-ups, meaning they don't require the same level of upkeep and maintenance.
In fact, they give the same aesthetic appeal as normal house plant décor. In real-time, they look more like 3D wallpapers!
Don't forget pets
Last but not least is pets.
Pets are the darlings of social media. As such, if you want to make your home truly Instagram-worthy, it is essential for you to have one running around.
They resonate with viewers better than many of the elements we've mentioned so far because it's harder not to spot them.
Additionally, they also bring life into your home, giving a bit of boost to the overall imagery.
If you're really serious about making your home Instagram-worthy, you don't want pets missing from your home's aesthetic puzzle.
Comments on this guide to How to Make Your Living Room Instagram-Worthy? article are welcome.
Building Designs
Architecture Designs – architectural selection below:
New Glasgow Architectural Photos
Glasgow Architectural Photos
Bridgeton Flats
Bridgeton Flats Muslin Street
Candleriggs Square Apartments Merchant City
Candleriggs Square Apartments Merchant City
Comments on this guide to How to Make Your Living Room Instagram-Worthy? advice article are welcome.