How Much Insulation Do You Need?, Building Issues Advice, House Energy Saving Help
How Much Insulation Do You Need?
Jan 29, 2021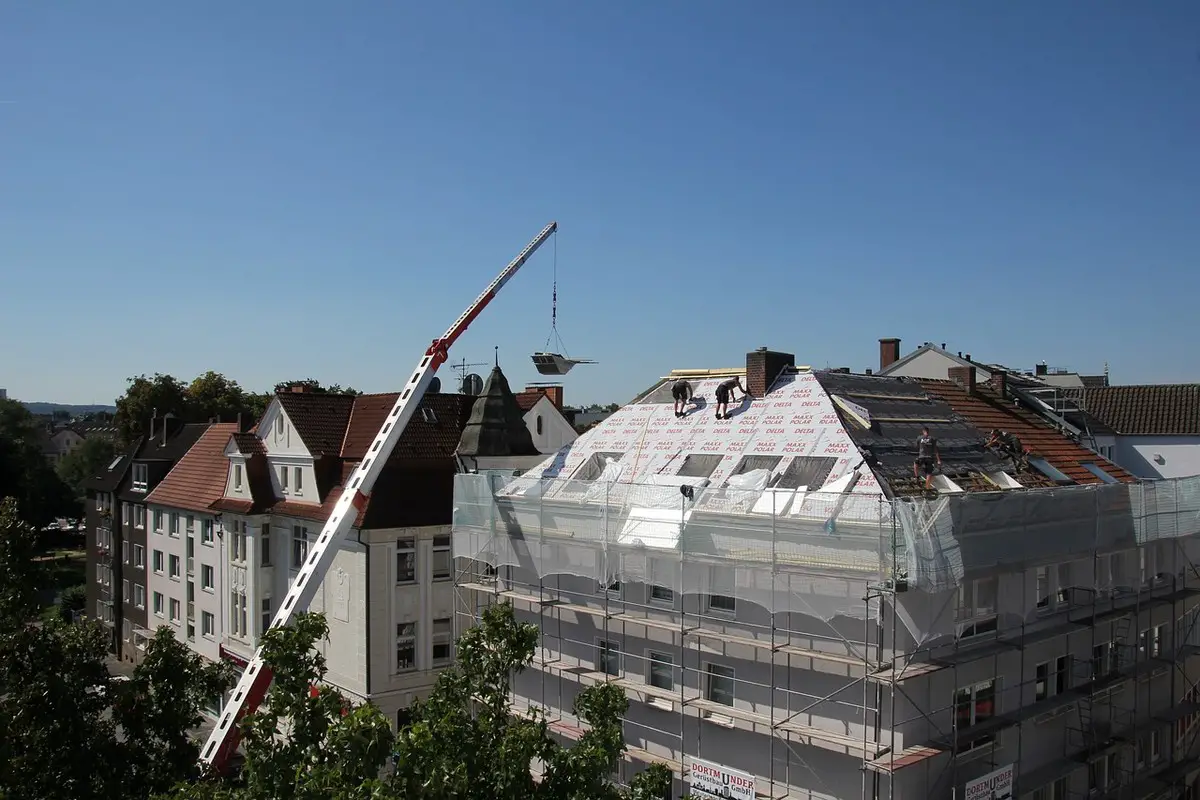 There is no doubt your home is/will be one of the biggest investments in your life. It is where you spend a significant chunk of your time. Therefore, it ought to be comfortable, secure, energy-efficient, and most important, aesthetically appealing.
We advise insulating your home can take off some of the issues in your home, such as:
Your home gets extremely cold in the winter and uncomfortably hot in the summer;
You feel drafts in several rooms;
Your HVAC system is always running when it's hot;
Your monthly energy utility bills keep on rising, and you can't explain it;
When temperatures are low outside, your walls feel cold to touch;
You must always keep your furnace on in winter;
Ice dams emerge on the roof in the winter;
Your floors feel cold in the winter.
If you notice all these issues, know it is the right time to buy insulation and DIY or hire a professional installer to install it. But that is not everything you need to know as a homeowner. Let's dive in and learn more about everything home insulation.
What is Insulation?
In simple terms, insulation is a material used to insulate a surface, especially in a building.
Basically, this material is intended to minimize heat gain or heat loss by creating a barrier between your home's inside and the hugely different temperatures outside.
How Home Insulation Works
Naturally, heat flows from warm areas to cooler ones. For instance, in winter, heat flows directly from the warmer space (your home) to the outside and unheated areas. In summer, heat flows from warmer outdoors and heated spaces to the cooler spaces (your home).
This is where this product comes in. It works by slowing the heat flow from the hot space to a cooler space. This has a positive impact on your home's energy efficiency. It reduces the amount of heat that leaves your home in the cold season( maintaining the heat and hence keeping the home warm) and keeps it from becoming too hot in the summer months( containing the cool air and maintaining the interior comfortable).
When installed correctly, you can be guaranteed increased comfort levels of your house because the insulation maintains the consistent and uniform temperature in all the rooms. Your home's energy efficiency will also get a significant boost since your heating and cooling bills will be kept at a considerable level.
Types of House Insulation
It would be an ingenious idea to know different types of insulation before going to buy insulation. Basically, there are three main kinds of insulation used in homes: cellulose, foam, and fiberglass.
Foam insulation – it comes in two types; injection and spray foam. As their names suggest, spray injection foam is injected in an existing space or cavity such as walls. It is the best foam if you want to insulate an existing home. Spray foam is sprayed in an open space or cavity. It is best used in newly built structures, rim joints, pole barns, attics, and crawl spaces. It is usually in liquid form. When sprayed, it expands to fill the space.
Fiberglass insulation – this one comes in rolls and batts. It can be utilized in floors, attics, ceilings, and unfinished walls. It is typically fitted between joints, beams, and studs.
Cellulose insulation – It exists in either blown-in or loose-feel. It is suitable for use in open new wall cavities or enclosed existing walls. You can also use it on unfinished attic floors.
Radiant barrier insulation – though not common, radiant barrier insulation is suitable for warm climates. It is normally installed in the attic or under the roof. It helps the roof to reflect instead of absorbing heat from the sun.
Rockwool insulation – this is engineered from minerals and rocks spun into smaller particles. It is used for a plethora of applications.
What is this Building Product Made Of?
We have noted three main types of insulation material. They are all made of different ingredients. So, let's consider the ingredients for each type.
What Is Foam Insulation Made Of?
Injection foam is made from tri-polymer blend dry powder resin. The resin is mixed with water and a foaming agent to make foam insulation. The product looks much like shaving cream. On the other hand, spray foam insulation is made by mixing water with organic chemical compounds obtained from petroleum extracts. It also looks like shaving cream.
What Is Fibreglass Insulation Made Of?
It is made of plastic reinforced by small glass fibers. The composition makes it strong with high insulation capabilities.
What Is Cellulose Insulation Made Of?
The ingredients of cellulose insulation are 75-85% recycled paper fiber. The remaining percentage is usually fire retardant elements like ammonium sulfate or boric acid.
What is the Process of Installing It?
Injection foam insulation is installed by injecting it into exterior walls from the outside. For homes with siding, you will need to remove them in order to drill holes between the studs to inject the foam. The cavities are plugged, and the siding is reinforced.
For brick homes, the cavities are drilled through the mortar, and then the foam is injected. The cavities are then filled with mortar.
To install spray foam insulation, spray it into the open cavity. After some seconds, the foam expands up to 100 times its initial volume. If you are installing it in an existing home, you need to get rid of the old foam first.
Fiberglass insulation is rolled and fitted between joints, beams, and studs in a newly built or during a remodel.
It can be utilized anywhere in your house, but it is ideal for use in long and unobstructed spaces such as crawl spaces and attics.
Lastly, cellulose insulation is installed by the following techniques; blown-in, loose-filling, dense pack, or wet application.
How Does It Affect a Home's Energy Cost?
Heating and cooling your home can be your nightmare if you don't have the right amount of have improper type of this building product.
This building product helps to reduce air leakage. As such, you don't need to keep your furnace or HVAC system working throughout. This makes the difference in your cooling and heating bills.
If you want to insulate your home, you can consider buying foam, cellulose, or fiberglass insulation.
Comments / photos for the How Much Insulation Do You Need tips – page welcome
Glasgow Building Designs
Glasgow Architecture Designs – architectural selection below:
Holiday Inn Pacific Quay Hotel
Architects: Mosaic Architecture + Design
Holiday Inn Pacific Quay Hotel
Burrell Museum Building
Burrell Museum
Buchanan Wharf – New Student Loans Company HQ, Clydeside Regeneration
Buchanan Wharf Glasgow Office Development
Merchant City boutique hotel
Merchant City Property
Comments on this How much insulation do you need? article are welcome.