Frameless Mirror Shelving Ideas for 2021 on Budget, Cost-effective Property Decor advice
Frameless Mirror Shelving Ideas for 2021 on Budget
1 June 2021
A new year means a new chance to revamp your life and home both. One of the best places to begin is with your mirrors. Because of their versatility, mirrors can function as both practical pieces and artistic touches to a room. They also are perfect for nearly any room, from kitchens to living rooms to bedrooms to bathrooms.
However, mirrors on their own have limited functionality. They can help brighten up a room. They can make the interior space feel larger. They can add elegance to an otherwise underwhelming area. Or, of course, they can serve their original purpose of allowing a person to see his or her own reflection in it. With the right eye for redesign, a mirror can be transformed so that it serves multiple purposes. How? That is simple: Add a frameless mirror shelf.
In this blog, we will first explain why adding a frameless mirror shelf is so beneficial, and then we will walk you through different shelving design ideas that you can implement in 2021 on a reasonable budget plan.
Frameless Mirror Shelving Ideas on Budget
Why Add Shelving to a Frameless Mirror?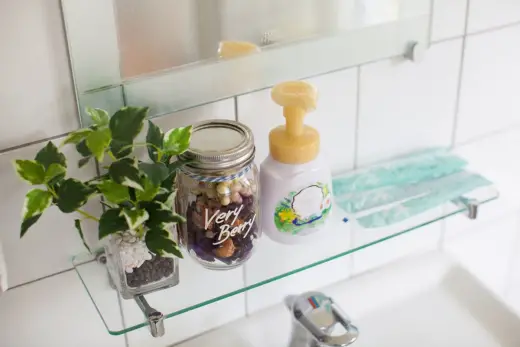 Someone without much experience around frameless mirror shelves may be asking what benefits adding a shelf to an existing frameless mirror can bring. The truth is that adding a frameless mirror shelf transforms the functionality of the mirror entirely. No longer is it merely an object on the wall, but a shelf gives it the multi-functional purpose of both holding items as well as all the other common benefits of wall mirrors. A shelf also adds another layer of sophistication and style to the mirror. However, what types of shelves can be added to a frameless mirror?
Fixed Glass Shelf at the Bottom of Arch Wall Mirror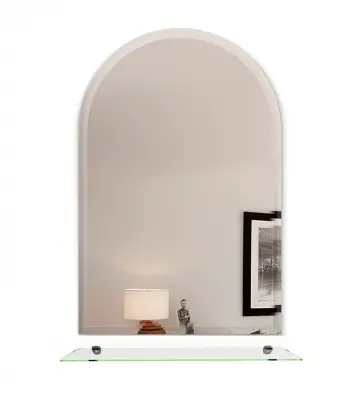 One affordable and elegant option for adding a shelf to an arch wall frameless mirror is to consider a fixed glass shelf. These shelves are fixed directly onto the mirrors themselves rather than onto the wall. Because of this, the adhesion looks seamless.
Finding a frameless mirror shelf that is fixed to the bottom of the arch wall mirror adds functionality that would otherwise be missing. The small shelf does not stand out, so it does not detract from the beauty of the arch wall mirror itself. However, the shelf adds the ability to include complimentary décor or even store small items, such as keys or wallets. If you have the space for an arch wall mirror in your home and are also looking for a solution for small item storage, consider purchasing an arch wall frameless mirror with a fixed shelf at the bottom.
Wooden Shelf on a Round Wall Mirror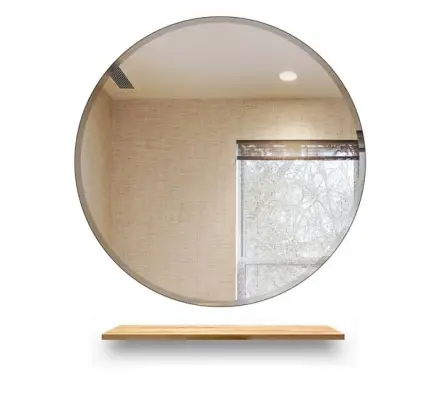 Round wall mirrors are some of the most common types of wall mirrors. Their symmetry and classic style make them easy to integrate into nearly any interior design. Why not take the look one step further by adding a wooden shelf to the frameless mirror?
There are a couple of different ways to incorporate a wooden shelf on a frameless round wall mirror. The first design is to have the shelf overlap the mirror near the bottom. This usually means cutting out a small portion of the shelf so that it is flush with the mirror. The result looks beautiful and functional with the major part of the mirror above the shelf, while a small portion of the mirror below the shelf. Sometimes this shelf is off-center, jutting out from one side of the mirror rather than going all the way across.
The second style would be to add the wooden shelf just below the mirror. While not technically attached to the mirror itself, it has the same functionality as a frameless mirror shelf that is attached. The wooden shelf nicely complements the round wall mirror and adds space for small items, photos, or other decorations.
Hutton Rustic Wood Frame Mirror That Serves as Bottom Shelf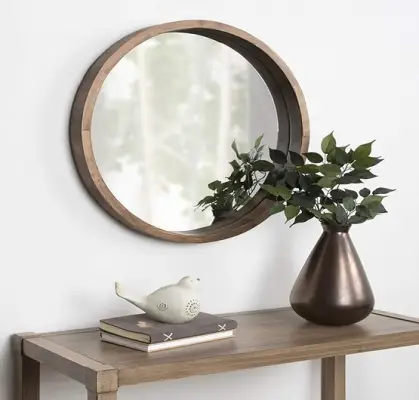 Image source: https://www.amazon.com/Kate-Laurel-Decorative-Diameter-Natural/dp/B07GTQS95W
Does your home have a rustic design to it? Even if it doesn't, adding rustic touches to most rooms adds a unique and beautiful style. A Hutton rustic wood frame mirror is a great addition to any home because it serves two purposes—it is both a mirror and a shelf. These mirrors are framed with beautiful rustic wood, but what is unique is that the frame gradually thickens and sticks out toward the bottom, so that the bottom edge of the frame acts as both a frame and a shelf. These types of shelved mirrors come in multiple shapes and sizes so that they fit nicely in any room. DIY mirror frame that saves you a ton of money and offers a beautiful custom look that just can't be bought in stores.
Contemporary Bathroom Mirror with Multi-Level Shelves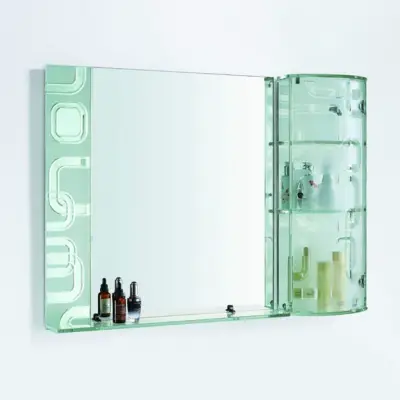 Can you have enough mirrors in your bathroom? While the primary mirror in most bathrooms is large and does not contain shelves, a great addition to any bathroom is a contemporary mirror with multi-level shelves. Bathrooms are full of small items, from cosmetics to toiletries to personal grooming devices and including a mirror with multi-level shelves.
Mirror gives you more space to keep those items organized and gives you the traditional benefits of another mirror—brightening up the space, making the bathroom feel larger, and providing an additional mirror for getting ready in the morning.
Comments on this guide to Frameless mirror shelving ideas for 2021 on budget help guide article are welcome.
Those are a few of our top tips for entering the construction industry. Can you think of any of your own? Then let us know in the comments.
Glasgow Building Designs
Glasgow Architecture Designs – architectural selection below:
New Glasgow Architectural Photos
Glasgow Architectural Photos
Holiday Inn Pacific Quay Hotel
Architects: Mosaic Architecture + Design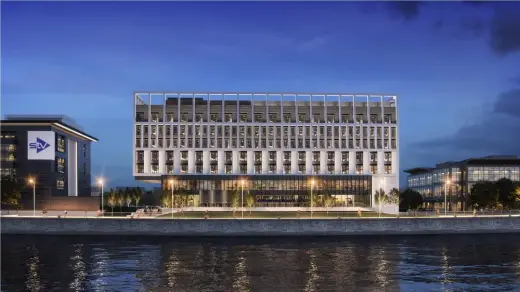 image courtesy of architects
Holiday Inn Pacific Quay Hotel
Merchant City boutique hotel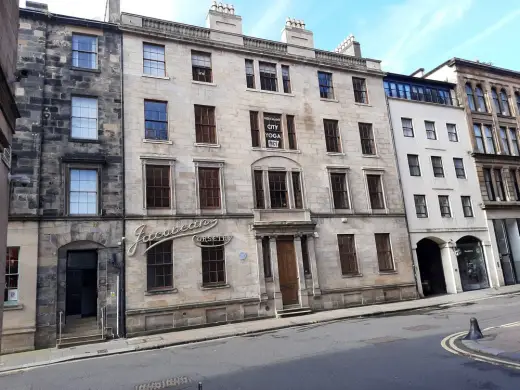 image courtesy of architecture practice
Merchant City Property
Comments / photos for the Frameless mirror shelving ideas for 2021 on budget advice page welcome