4 reasons to have an ecological survey carried out tips, Employee advice
4 Reasons to Have an Ecological Survey Carried Out
9 June 2021
To have a successful planning application for your development project, you may have put in hours of hard work to ensure that you haven't missed anything that will save you time and money. Nevertheless, prior to submitting your application, you will need to have arranged an ecological survey to be carried out which determines whether the site will affect any natural habitats within a two-kilometre radius. This step should be carried out early on in order to mitigate any ecological issues that have been raised in the initial assessment. In case you were hoping to skip this important step, here are 4 reasons why an ecological survey should be carried out.
Developers Can Benefit
The most important reason why developers should have an ecological survey carried out is so that they are aware of what species and habitats are in the area early on, and how to work with any constraints due to their presence. This way, the development can be designed to have the most minimal impacts on biodiversity in the area and any legally protected species can be identified so that the building projects can avoid harming their natural habitat. The earliest that an ecological survey can be carried out, the better for the developer, since early identification of ecological constraints ensures that appropriate mitigation or compensation is incorporated into the design phase and proposals are not delayed.
Ensure that you do not get an ecological survey done at the last minute before submitting a planning application because you will need further surveys if the initial report finds any areas of concern that will cause your application to fail. This would affect your project timeline, so also take into account the size of the project, since larger sites will often include a greater number of protected species. The most common species that you might encounter are bats, nesting birds, great crested newts, water voles, and door mice, which are all found in abundance throughout the UK.
Being made aware of species that are living within your development area is something that is best done sooner rather than later for a developer, since if you were to affect their habitat, you could be hit with a hefty fine. Some species have been recognised to thrive in our urban environment, such as bats, which prefer finding small crevices on tall buildings to nest in during the day. However, destroying their habitat would be considered a crime, with past examples of people being fined £4,500 for their actions.
Protect Endangered Species
Most of us love the natural world and believe that nature is beautiful, and it should be preserved as much as possible. We enjoy the aesthetic value of different varieties of plants and animals, but simply admiring their charm is not enough to protect them. If we are serious about protecting endangered species and would like them to live long enough for future generations to also admire, we must do more. Species both large and small, beautiful and ugly, all have an important role to play in our ecosystem since they allow us to breathe oxygen and have access to water without the need for us to do anything. Each time a species becomes at risk of becoming endangered, it is a sign that part of an ecosystem is slowly dying, which in turn has serious consequences on our own health since we depend on a healthy ecosystem to function properly.
As an individual, you are able to make an impact simply by learning about and raising awareness of endangered species through volunteering or partnering with existing conservation projects. Furthermore, there are also government incentives, non-profit organisations and, international organisations that offer support in protecting endangered species, such as the biodiversity net gain mandate in the UK.
The Government Mandate
From March 13th, 2019, the government ordered a mandate that developers must deliver an overall increase in biodiversity for new developments. The Environment Bill is being used to mandate 'biodiversity net gain' which simply means that the development of new housing or infrastructure is not undertaken at the expense of vital biodiversity. This mandate has been ordered so that biodiversity will still be able to thrive, even with a rising population and an ongoing development of our urban environment. Biodiversity net gain actually orders those developers to improve the habitats and environment for wildlife by constructing in the area so that they are left in a better state than they were prior to development. This is measured by increasing the habitat value for wildlife by 10% from the pre-development baseline. If, in rare cases this 10% increase cannot be achieved, there will be an additional levy to pay for developers so that habitat and environmental improvements can be made elsewhere on their behalf.
There are several ways in which this can be done, and environmental secretary, Michael Gove commented that mandating biodiversity net gain will ensure developers, "place the environment at the heart of new developments". This is meant to secure a brighter future for the next generations who will benefit from healthier places to live and work. You can book your biodiversity assessment with biodiversitynetgainplan.co.uk and start actioning ways to minimise impacts, mitigate impacts, and avoid further impacts to improve the environment surrounding your development site for the future.
Encouragement Of Biodiversity
Species of animals, plants, microorganisms, and the different ecosystems on our planet such as deserts, coral reefs, and rainforests are all part of our biological earth. This biodiversity must be protected as we continue to increase our urban environment since, in the worst case, whole ecosystems can become obsolete. It is possible to live alongside our biodiverse world and encourage different species to adapt to their new habitat so that we can keep developing our own lifestyles, but this needs to be done in a very cautious and considerable way.
Having a healthy ecosystem is not only beneficial for the abundance of species living within it but also for ourselves. When we encourage greater biodiversity, we will have access to cleaner water, purer air, a more regular climate and, nutritious food. For a healthy ecosystem, there needs to be a wide variety of species, which will cope better than having many of one species since they work together to adapt and survive. This is known as a balanced ecosystem, where species rely on one another to provide the services that they require to survive, such as the relationship between soil, bacteria and, plants forming the nitrogen cycle. Maintaining balanced biodiversity would work better without any human intervention at all, since nature would take its course in allowing things to happen slowly and naturally. Nevertheless, since humans are dominating this planet, finding ways to work with nature such as implementing biodiversity net gain for every development project is a great way to work alongside nature and do as little damage as possible.
Having an ecological survey carried out benefits both the developer in getting started with their project much sooner and in saving costs, and the environment. Mandates such as biodiversity net gain have been put in place to carefully consider the ecological environment when setting out on a new development project. Nevertheless, it is also down to us as individuals to try and protect the environment as best as possible to look forward to a healthy future.
Comments on this guide to 4 reasons to have an ecological survey carried out article are welcome.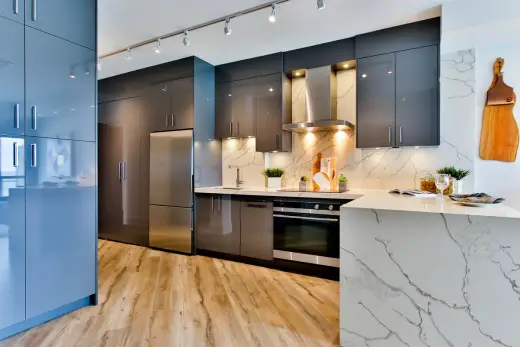 Glasgow Building Designs
Glasgow Architecture Designs – architectural selection below:
New Glasgow Architectural Photos
Glasgow Architectural Photos
Holiday Inn Pacific Quay Hotel
Architects: Mosaic Architecture + Design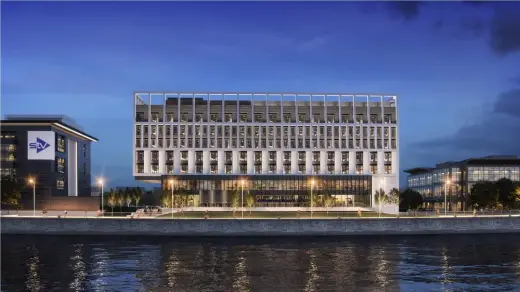 image courtesy of architects
Holiday Inn Pacific Quay Hotel
Merchant City boutique hotel
Merchant City Property
Comments / photos for the 4 reasons to have an ecological survey carried out page welcome