Five Practical Uses of Enclosed Cargo Trailers Advice, Transportation Tips, Moving
Five Practical Uses of Enclosed Cargo Trailers
4 December 2019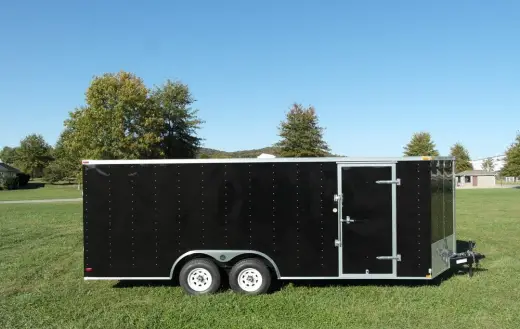 Have you considered purchasing a cargo trailer for a long time? Perhaps, you are an adventurist who needs a trailer to fulfill its travel prospects or you're just planning to use it for hauling and items transportation. Whatever the reason may be, trailers provide you with endless number of uses which satisfy all customers' needs.
Purchasing one is a big investment, which is why most people have it on their agenda for ages, until they eventually make their dream come true. There are plenty of factors which need to be taken into consideration in order to make the right choice, such as size, height, material, weight capacity and naturally its type.
You can choose between open-air and enclosed cargo trailers, depending on your requirements and preferences. However, the latter type has a wider variety of uses, some of which may have never crossed your mind.
Read the following list of practical uses, which you can employ with your newly purchased trailer in order to use it in as many beneficial ways as possible.
Business
Numerous types of businesses could benefit from a cargo trailer for providing their services, instead of using a van or a truck. They're extremely beneficial for people who own a moving business and need to ensure a safe transport of furniture or other valuable belongings to their customers. In addition, landscaping and construction businesses can use trailers for transport of the necessary tools and materials for work.
You can also use this vehicle attachment to promote your business, by having your company's name, number and logo painted on it. It's an excellent attention-getter which will help you to expand your business as you'll promote it on the go.
Transform it into an office
Trailers can be an excellent opportunity for people who work from the comfort of their own home. Even though, these people have a separate home office, at some point, they can't help getting distracted by certain noises or the loud conversations of the other family members.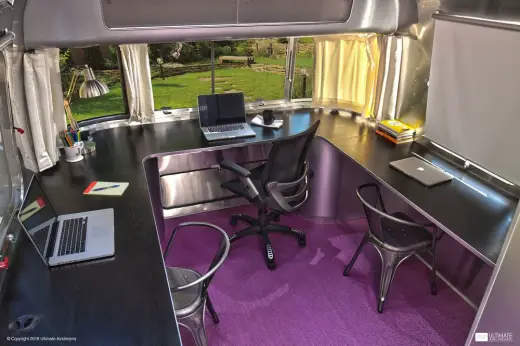 However, trailers could provide you the peace and quiet you require in order to work efficiently. Moreover, as working from home can easily become monotonous, you can take it to your favorite location near water or somewhere in nature, where you'll enjoy the wonderful scenery while getting the job done.
In case you are worried about some comforts which your new office will lack, rest assured that you won't lack anything. Many websites, such as daccotrailers.com/wells-cargo, sell tailor-made trailers, equipped with air-conditioning, electrical sockets, wireless connection and much more.
Storage room
All homeowners secretly crave for an extra room where they'll store all the items which they don't use, but are reluctant to throw away. Trailers can be the prefect storage room for all the things you've piled up over the years. You can finally move them to a safe place and make some space in your home, which you can use in the way it suits you the best.
In addition, they are beneficial when moving house. For instance, you can put all of your belongings there and even transport them to the new location, without having to call a moving company. Your items can be stored there, until you are supposed to move into your new home, as sometimes there is a gap period between move-out and move-in time.
Go camping
Trailers provide the perfect escape, whenever you wish to take a rest from your everyday obligations. You can go camping on the beach or in the mountains without worrying about the number of things you are supposed to take with you.
There is more than enough space for putting all the tents, bikes, clothes, food and everything else you need. If you are a free spirit type of person who wants to spend most of its time in nature, then you can purchase a special camper trailer. Click here to read more about its benefits.
Make space for your hobby
Some hobbies require special room, which most people don't have in their homes and thus give up from their interests. Nevertheless, an enclosed trailer can be a great place for people playing musical instruments or designing clothes. You can turn it into a home cinema or a library; it's up to you. You'll finally have the opportunity to use your free time in a more productive manner.
Wrap up
We hope that these practical uses showed you how much you can benefit from becoming a proud owner of a cargo trailer. It can aid your business, serve as a storage space or even better as a home office.
You'll have the chance to go camping or design your favorite hobby space.
The decision how to use it only yours. Make sure you make the most of it!
Comments on the Five Practical Uses of Enclosed Cargo Trailers advice article welcome
Major Scottish Buildings
Key Buildings in Scotland Articles – architectural selection below:
Historic Glasgow : best Glasgow architecture of the past
Comments / photos for the Five Practical Uses of Enclosed Cargo Trailers page welcome