Architectural visualization, 3D photorealistic rendered images Tips, Online property renderign advice
Architectural Visualization Photorealistic Rendered Images Advice
22 Apr 2021
We live in an image-driven environment, and visualization is at the heart of today's architecture. People are drawn to breathtaking images because they are much more effective and simple to comprehend than text or imagining the client reading a floor map or cross-section. 3d architectural visualization portfolio is a distinct region in its own right. The word refers to a method of communicating by images, 3D models, and renders. They are typically used to show clients what their building could look like when it is completed in this situation.
Architectural Visualization and Why Photorealistic Rendered Images Work Better than Photos
Instead of using 2D tools to show clients their potential structure, architects use computer-aided modeling in the 3D architectural visualization portfolio. Unlike a drawing, you can change the original model if the house has to be changed. If a drawing or painting is used, each alteration will necessitate a new painting or sketch. Making a 3D model of a building is useful for a variety of purposes. Unlike a drawing, you can change the original model if the house has to be changed.
Why not order traditional photography?
Traditional photography has been the most popular method of producing photographs in the past. Buildings were chosen, staged, and lit, and then photographs were taken. After that, an architect can manipulate the pictures in several ways to create a final file. However, if anything went wrong and the photo or shoot was rendered unsalvageable, the whole procedure would have to be redone. This was a time and money-consuming operation. Several options were sought to obtain these images based on the scale of the company.
Although conventional photography retains its adherents, more companies than ever are becoming aware of the astronomical costs and weeks of wasted time required to obtain desirable photographs. And, now that the 3D architectural visualization portfolio has progressed to the point where artists can produce photorealistic images, the prospect of bringing together appealing images at a low cost has become a real possibility. Presenting photorealistic renderings and bringing out the beauty of a picture will engage your interested prospects and client base.
Photorealistic rendering is now taking over the 3D architectural visualization and engineering design scene as a versatile contact and design preview technique that eliminates the chance of aesthetic mistakes or inaccurate measurements. There are many unrivaled benefits that it provides, elevating a concept proposal to new heights.
Why is it better to roll into photorealistic rendering than real-life photos?
Taking a professional picture for a design is not a simple task that can be accomplished with only a camera and a photographer (either in-house or hired). If you decide after the shoot that you need only one more take, you will have to restart the whole process.
A suitable atmosphere is needed. To make a picture of a kitchen interior, for example, you'll need to design a full kitchen. A single room does not seem to be a significant issue, does it? But what if you had to make the whole set from scratch?
One should plan many of the accessories and decorations ahead of time, and you should have ample variety to get decent shots. When the shoot begins, it would be difficult to add or alter something.
Whether you're creating a new set or making minor changes to a current one, you'll have to start from the beginning. Colors can, of course, be updated in post-production, but style changes would be even more difficult.
You must still consider the relevant angles. It does not seem to be a significant issue, but what if you need to display an area from the inside or during actual use? It could be difficult to do with photographic photographs.
You will not be able to receive the photographs immediately after the completion of the shoot. Post-processing still takes some time, but you won't get the results for another week or so.
Professionally produced photographs are not inexpensive. When you calculate the cost of a single picture, it may not seem to be very comfortable.
Designers and architects also use computer graphics to show prospective customers their designs. It is a vital part of their corporate operations for them. As experience has shown, the accuracy of the photorealistic 3D architectural visualization used during the demonstration will greatly impact the clients' positive decisions.
Photorealistic rendering is based on the idea of creating an incredibly realistic digital image from a three-dimensional model.
Comments on this guide to Architectural visualization, photorealistic rendered images article are welcome.
Glasgow Building Designs
Glasgow Architecture Designs – architectural selection below:
New Glasgow Architectural Photos
Glasgow Architectural Photos
Holiday Inn Pacific Quay Hotel
Architects: Mosaic Architecture + Design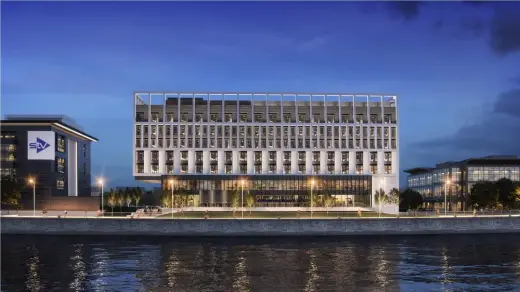 image courtesy of architects
Holiday Inn Pacific Quay Hotel
Merchant City boutique hotel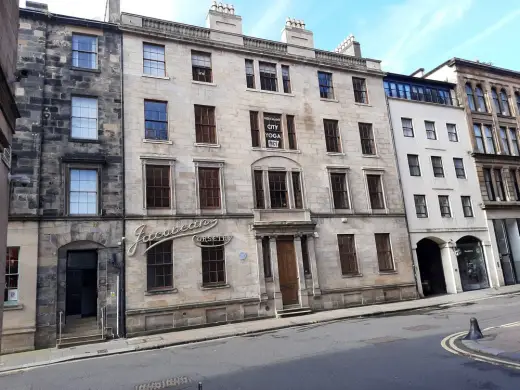 image courtesy of architecture practice
Merchant City Property
Comments on this guide to Architectural visualization, photorealistic rendered images advice article are welcome