5 job options for those that love working outside advice, Employment choices guide
5 Job Options For Those That Love Working Outside
10 May 2022
If you're looking for a career that will allow you to be outside rather than stuck at a desk all day, there are a number of options available to choose from. Whether you're deciding which career to pursue, or you're ready for a career change, then keep reading. We are going to list some of the best options for jobs that allow you to work in the great outdoors, with a range of different roles and interests involved.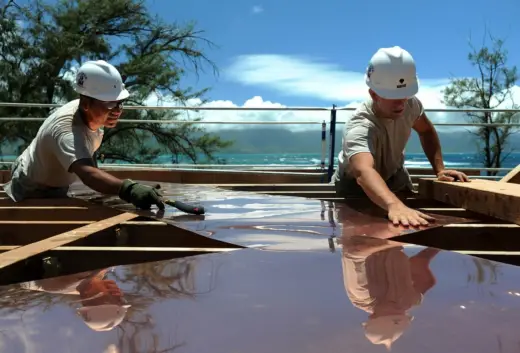 Landscape Architect
If you both love working outside and have a creative streak, then you could consider becoming a landscape architect. This involves designing and producing garden landscapes for clients, incorporating both their personal tastes as well as your own creative expertise. You will also be responsible for land planning, site planning, budgeting, and factoring in environmental factors into the design. For example, you will need to know how to avoid flooding and diverting watercourses responsibly. You will be working closely both with your clients and with contractors, so you will need to be good at communication and liaising with others. You will also need to be highly organised and good at planning. To become a landscape architect, you will need a degree to begin your career as well as work experience.
Conservation And Environmental Management
If you're passionate about conserving our outdoor green spaces and habitats for wildlife, then conservation and environmental management could be the right career choice for you. Environmental management covers aspects such as renewable energy, biodiversity, and adapting to other environmental factors. You will also work on developing planning to help protect wildlife and their natural habitats, improve the condition of protected areas, and carry out inspections of sites. It also involves learning about the legal aspects involved in protecting the environment and the scientific understanding of how and why we need to do so. A career in this field will require at least an undergraduate degree in order for you to gain the knowledge necessary for the role and gaining a postgraduate degree may help with your career and pay progression. If you're interested in studying for an environmental management degree in Scotland, the University of Stirling offers a master's degree in the subject that builds on the skills and knowledge to help boost your career. Working alongside conservationists and environmental managers can help you gain the insight and experience you need to pursue this career choice for yourself, so be willing to take work experience opportunities too. Although you will be based outdoors a lot, this career will also involve you developing abilities such as computer skills, planning, and communicating with other departments.
Agricultural Management
As an agricultural manager, you will oversee crops, animals, and land involved in commercial farming. You could be involved in large-scale farming production or overseeing smaller scale farms on behalf of the farm or landowner. You will need to understand essential elements of running a useful agricultural operation, such as crop rotation and planning, animal care, machine maintenance, and hiring workers. The majority of people that choose to go into agricultural management are from a farming background and will have experience working in these kinds of environments. However, this is not completely necessary, as the knowledge required can be built up from work experience and studying relevant qualifications. You will be required to have knowledge of health and safety practices and how to create high-standard working conditions. Although you might spend some of your time in an office environment in order to carry out administrative tasks, you will also be supervising a lot of outdoor activities and overseeing workers. You might also have to be involved with some of these tasks if needed. Relevant qualifications include degrees in farm management or agricultural economics. However, you will also need plenty of hands-on experience working on farms and getting used to the day-to-day running operations.
Sports Instructor
If you have a passion for sports and you're looking for a job that will allow you to be regularly active, then consider becoming a sports instructor or coach. If you already have experience and training in a particular sport, this will help you to begin your career as an instructor. You will also need, however, to gain some formal training and experience before you're able to become an instructor. As well as knowledge of the sport, you will need training on health and safety, first aid, and planning training sessions. Some of the personality traits suited to this job include:
High energy and motivation
Being good at planning and remaining organised
Confident and enjoy working with other people
Professional and respectful
Confident with good communication skills
You don't necessarily need a degree to become a sports instructor, but it could be helpful if you do have one. However, you will need some form of training such as college-level qualification as well as licensing to carry out sports training. Having a good understanding of other related subjects such as nutrition and biology will also help you in your role.
Land Surveyor
A land surveyor is responsible for inspecting and carrying out reports on the condition of the land and noting necessary details. This is then used for things such as legal documents, planning permission, and council operations. It will involve tasks such as establishing land boundaries, compiling details for reports, and creating maps of sites.
It's helpful as a surveyor if you have good mathematical skills as this will be incorporated a lot in your day-to-day work. You could be working either for private clients or for government agencies, so it's essential you have good communication skills. This role entails a mix of working outdoors to perform surveys and working indoors to compile your findings and liaise with clients.
You will need to have an eye for detail as it's important not to make mistakes in your work as these could lead to legal issues arising regarding land boundaries or permission for construction work to be carried out legally. If you're considering this career, it is likely that you will need a degree although it might be possible to gain experience through other routes such as apprenticeship programs. There are also different types of surveyors, so you can choose from which area you would like to specialise in.
Comments on this guide to 5 job options for those that love working outside article are welcome.
Property Designs
Glasgow Architecture Designs – architectural selection below:
50 Bothwell Street Office News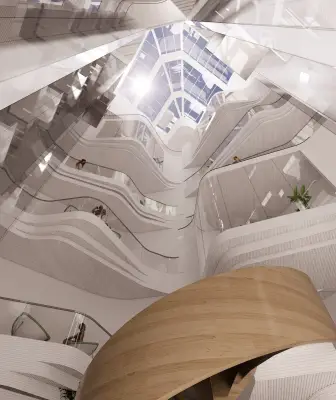 image courtesy of architects practice
50 Bothwell Street Office Redevelopment
Comments / photos for the 5 job options for those that love working outside advice page welcome