5 creative ways to do a house makeover when you're on a budget tips, Construction advice, Property refurb help
5 Creative Ways to Do a House Makeover When You're on a Budget
2 September 2021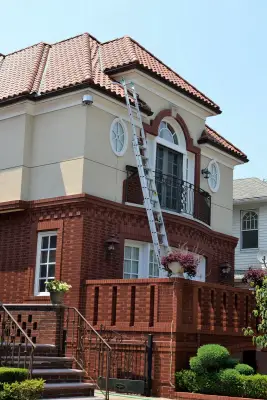 Being in one of the busiest places in the world, homeowners in the UK always feel the need to change something. Doing a simple house renovation is one of the most common ways homeowners can bring that change into their homes. There are several ways you can bring a new look to your home. If you are on a tight budget, we prepared here five creative ways you can do a house makeover without having to spend a fortune.
5 Creative Ways to Free Up More Space
The simplest way to give your house a makeover is to free up space in your home. Aside from being straightforward, this tip does not cause a penny. However, it requires time and energy. If you want your house to look more spacious, the fundamental step is to declutter.
Decluttering is not just about cleaning and organising your items. It involves going through all of your items and deciding which ones you should keep and which ones you should throw away. If you do not like the idea of throwing away your things, you can hide them in your garage or storage areas. The goal is to free up as much space as possible by hiding those belongings you do not really need.
If you do not have enough storage space in your house, you can try renting a storage unit near you. There are several storage companies you can contact to assist you. If you live in a busy city like London, consider renting a self storage unit in London early as self-storage solutions in these areas are in demand.
Re-organise
After decluttering your house, do not just simply return all your belongings to their original position. Try being creative by changing the orientations of your items and furniture. Re-organising your belongings may seem pretty simple and basic, but it plays a big part in giving your house a new look.
You can start by changing the orientations of your chairs or sofa in your living room. From that, you can then adjust the other interior elements in your house. You can change the position of your tables or your TV. You can also consider mounting your TV on the wall to free up more floor space in your living room.
Decorate Your Walls
The walls of the house greatly influence the mood and the atmosphere of your home. The vertical space on your walls usually dictates the ambience of your home. Thus, decorating and designing them can be a great way to give your house a makeover. Here are three of the easiest ways you can decorate your walls:
Use Paint
The mood of the house is greatly affected by the colour of your walls. By painting your walls, you can significantly transform the interior looks of your home. Make sure to choose the right colour depending on the look you are trying to achieve. Colour psychology says that different colours can affect our feelings and emotions, so make sure to do research on this aspect.
Hang a Photo Gallery
Hanging a photo gallery is also a cheap and easy way to transform your walls. You can do this by buying picture frames and hanging your photos on the wall using hooks. You can also print polaroid pictures and hang them on the wall by clipping them on a rope. You can also add some decorative elements such as stickers or fairy lights if you want to go extra!
Display Artwork
This tip is pretty straightforward, but it gives an elegant and artsy look to your home. You can display various pieces of artwork such as paintings to keep your walls busy and eye-catching.
Transform the Floor
Aside from the walls, transforming the floor of your house can significantly change the look of your home. The floor occupies a vast amount of space in the house. Thus, incorporating some effective flooring solutions can be a great way to give your home the makeover it deserves. Make sure you have a trusted flooring contractor to do the job.
Giving your home some stunning flooring design does not have to be costly. You can design your floor by simply adding a carpet or some mats that match the look of your walls or curtains. If you have some money to spend, you can try installing some low-cost flooring alternatives such as vinyl tile flooring or cork flooring.
Check this article to know more about some low-cost and popular flooring alternatives you can incorporate into your home.
Add Some Indoor Plants
If you do not have indoor plants in your house yet, consider adding one! Plants give an excellent sense of balance inside your home. Aside from the natural green look they offer, research also says that plants positively affect our mood and mental health. Moreover, some plants also improve the quality of the air inside your house.
Doing home renovations does not have to be expensive. Sometimes, you only have to be creative. Follow this guide to give your house a makeover without having to spend a lot of money!
Comments on this guide to 5 creative ways to do a house makeover when you're on a budget article are welcome.
Glasgow Building Designs
Glasgow Architecture Designs – architectural selection below:
New Glasgow Architectural Photos
Glasgow Architectural Photos
Merchant City boutique hotel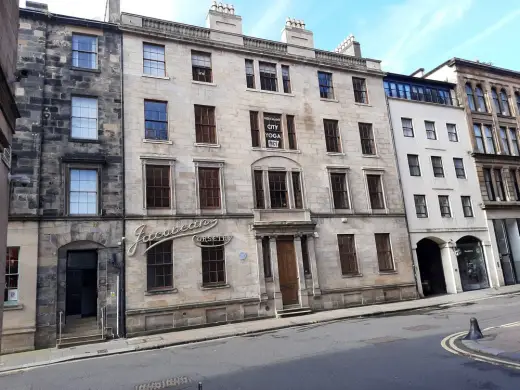 image courtesy of architecture practice
Merchant City Property
Comments on this 5 creative ways to do a house makeover when you're on a budget advice article are welcome