6 Low-Cost and Popular Flooring Alternatives guide, Floor material advice, Home tips
6 Low-Cost and Popular Flooring Alternatives
26 July 2021
So, you'd like to brighten up your flooring, but you're on a budget. What options do you have?
You have a surprising variety of options today thanks to modern production techniques that can provide stunning flooring at an affordable price. Smart features that make installation simple also mean you can save a few bucks by doing it yourself. We've compiled a list of the six most cost-effective flooring solutions available today.
Vinyl Tile Flooring
Vinyl tile flooring is the best option for a low-cost flooring. It's not only cheap, but it's also simple to keep up with. It's incredibly tough and water-resistant. These floors can easily last 15-20 years if properly maintained.
Sheet vinyl can be put over any type of subfloor, including uneven or cracked ones. Before you begin, make sure the subfloor is clean and smooth. Otherwise, debris left beneath the sheet vinyl would leave ridges on your floor. Sheet vinyl has the disadvantage of staining or turning yellow. Rubber from floor mats or the bottoms of your shoes might cause a chemical reaction that can discolor the floor permanently.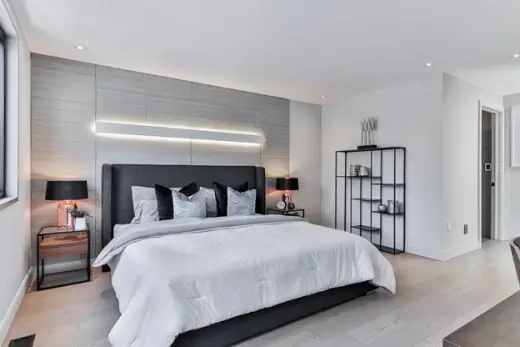 Source: https://unsplash.com/photos/7jlVQPX8PLE
Overexposure to the sun can also fade or yellow your floors. Vinyl that is resistant to discoloration is available, but you may have to pay a little more for it. It's also not a particularly environmentally friendly alternative. PVC sheet vinyl may or may not include volatile organic compounds. Check with your manufacturer to see what they have to say about VOCs. Last but not least, vinyl is not biodegradable. As a result, if you decide to replace your flooring, your old sheet vinyl can end up in a landfill.
Luxury Vinyl Flooring
These days, luxury vinyl tiles (LVT) are extremely popular. They're also one of the more cost-effective solutions. The cheapest vinyl planks and tiles that are still considered luxury are frequently priced under £1 per square foot. The majority of these low-cost solutions feature a wear layer that is only 2 mm thick or less. If you're ready to pay up to £2 per square foot for a thicker vinyl plank, you'll have more choices with a 3 mm or 4 mm thick wear layer. For a fraction of the price, LVT may give your home the look of wood or natural stone flooring. It also feels wonderful to walk on, unlike laminate.
Laminate Flooring
In general, the cheaper a product is, the thinner it is. Look for cheap laminate flooring that is less than 8 mm thick if you're seeking a good deal. Consider installing laminate yourself to save even more money. One of the best aspects of laminate is how low-maintenance it is. It's easy to clean, mold and mildew resistant, and won't fade in the sun. However, in a high-traffic region, a low-cost laminate will wear out faster than other materials. Note that, despite its appearance, laminate often sounds and feels hollow when walked on. Some people also claim that laminate floors feel "artificial" when they touch them.
Ceramic Tile
When it comes to ceramic tile, you have two options: spend a lot of money or spend next to nothing. For as little as £0.50 per square foot, ceramic tiles can be found. They are affordable even on the tightest of budgets. However, just like with builder-grade wood (or any other sort of flooring), the lower the price, the more likely you are to have quality issues with your new floors. Ceramic is simple to maintain and clean once it has been installed. Because dust and other particles do not penetrate the tile's surface, ceramic tiles are ideal for allergy sufferers. Even at lower pricing points, you have a wide range of color and style options. To avoid the additional cost of sealing and protecting your tiles, use a glazed variety. Ceramic tile is affordable and long-lasting, but it is also cold and hard. Keep this in mind if you're considering tile for a room where you'll be standing a lot.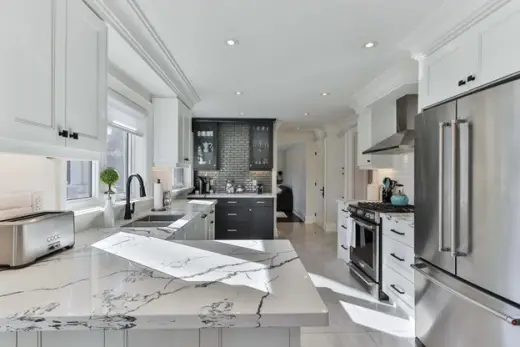 Source: https://unsplash.com/photos/hEqrwusR3Yo
Cork Flooring
Cork floors are an excellent choice because they are long-lasting and simple to maintain; they can even be resurfaced and restored several times. Cork is a soft underfoot material that maintains heat and is hypoallergenic. Cork may be sound absorbing, making it perfect for upstairs areas where people walk about with heavy feet. What's not to like when you consider that they're one of the most environmentally friendly flooring solutions available? They can't be installed in moist or humid environments since they are temperature and moisture sensitive and will distort. If they are allowed to absorb liquids, they will discolor.
Comments on this guide to 6 low-cost and popular flooring alternatives help article are welcome.
Glasgow Building Designs
Glasgow Architecture Designs – architectural selection below:
New Glasgow Architectural Photos
Glasgow Architectural Photos
Holiday Inn Pacific Quay Hotel
Architects: Mosaic Architecture + Design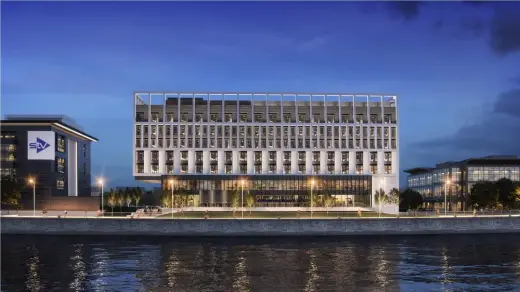 image courtesy of architects
Holiday Inn Pacific Quay Hotel
Merchant City boutique hotel
Merchant City Property
Comments / photos for the 6 low-cost and popular flooring alternatives advice article page welcome