4 Things An Architect Does Guide, Architecture Practice Tips, Online Advice
4 Things An Architect Does – What Is A Fair Price For Full Engagement
2 Mar 2021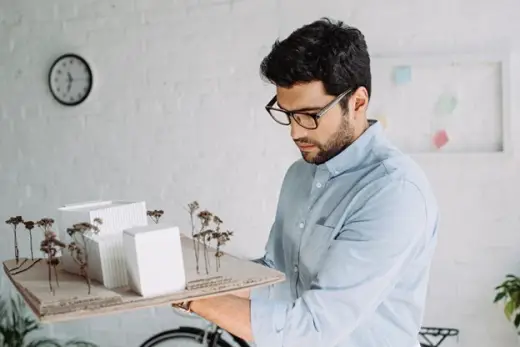 People need architects because of their essential role in designing and creating the overall look of buildings and other structures. Architects are licensed professionals specializing in developing and conceptualizing building designs, images, and plans. Residential, commercial, private, public, and other types of structures need the designs of architects. The buildings, shops, and other constructions that have been built around us are the remarkable outputs from the designs of architects.
To further appreciate the roles and responsibilities of an architect, we will discuss here the things that an architect does and how much it costs to hire an architect.
Client Engagement and Coordination
Architects are not socially-aloof professionals, as some people may think. Just because they do a complex task doesn't mean they lock themselves up in their office. Architects meet their clients several times to discuss and exchange ideas about the objectives, budget, and other technical requirements of the project before they draft their plans.
They also work with their clients on the extent of services and fees that will be charged based on their engagement. While an architectural drawing may cost as low as £1000, architects will also charge for other services they provide their clients. They may charge a reasonable fixed fee if your project is straightforward. For more complex projects, architects will charge on a percentage-based fee structure. Architects may charge 5% to 12% of the overall building cost for a residential project. For a commercial project, the fees are around 8% to 20%. For instance, if the agreed fee is 5% of the overall construction cost of £200K, the architect will receive £10,000. It is a fair arrangement since the architects are fully engaged in the project and are involved in all stages of the project.
Conceptualize, Plan, and Develop Building Designs
For architects, it takes a lot more than using technical pens, mechanical pencils, and drawing building designs of blueprints or drafting papers. Architects also do pre-design services such as environmental impact studies, feasibility studies, land-use studies, site selection, and cost analysis. Architects present the drawings and ideas for clients to review. The architect then creates a final construction plan once the proposal is approved. Contractors or builders use the plan to guide them on the details of a building's construction and appearance.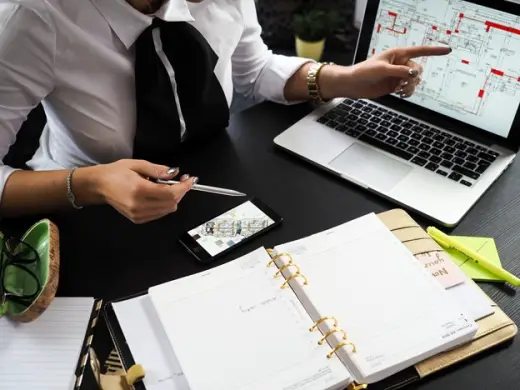 Coordinate With Contractors and Key Construction Figures
The role of an architect does not end with providing a construction plan. Architects also coordinate with contractors, and other relevant professionals involved in building construction, such as engineers, landscape architects, urban planners, electricians, and plumbers. The architect must ensure that the specifications for construction materials, electrical systems, plumbing, communications systems, air-conditioning, heating, and ventilating systems are followed. It is why architects are also good communicators. They need to convey their ideas and specifications clearly to clients and other professionals.
Researching and Applying Applicable Building Codes
Architects are familiar with building codes, zoning laws, fire regulations, and ordinances of the cities where they design their projects. They also need to research and be updated on the changes and revisions of these codes and regulations to ensure that there are no delays in the project timeline and obstructions to the construction process. If architects are hired to do projects out of their usual areas of operation, they need to research and study the local and federal regulations, local planning and zoning laws, and building codes of their new project site.
We have only touched on some of the essential tasks that architects perform. The complex roles they play and their level of engagement and involvement in their projects are some compelling reasons why their services don't come cheap. Nevertheless, architects remain critical individuals who are involved in many significant construction projects and making elegant and safe establishments.
Comments on this guide to 4 Things An Architect Does article are welcome.
Glasgow Building Designs
Glasgow Architecture Designs – architectural selection below:
New Glasgow Architectural Photos
Glasgow Architectural Photos
Holiday Inn Pacific Quay Hotel
Architects: Mosaic Architecture + Design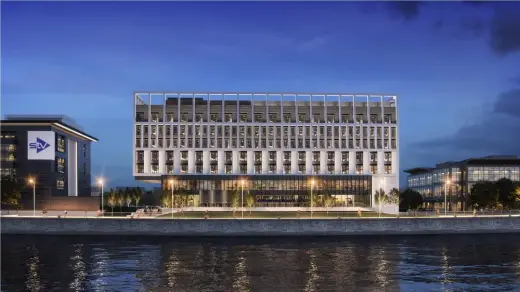 image courtesy of architects
Holiday Inn Pacific Quay Hotel
Merchant City boutique hotel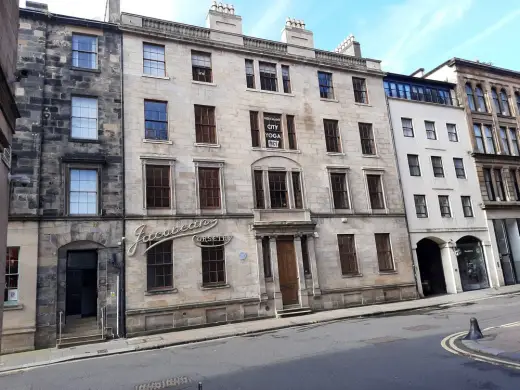 image courtesy of architecture practice
Merchant City Property
Comments on this guide to 4 Things An Architect Does advice article are welcome