Why you should use bathroom paint Tips, Online Property Help, Finance Advice
Why does it take long to acquire good property?
28 May 2021
It has been said that humans have many wants, desires, and demands. The age doesn't matter if you go round asking people to say their dream home; I guarantee that most of them will describe a picture of how they want their homes to look and feel like. When the day to hunt and acquire your dream home comes, individuals are most excited and might expect the process to be quick and easy. To be realistic, the whole process takes a little while longer than you might expect. This is because acquiring real estate takes the following process and each process might have its delays and bumps.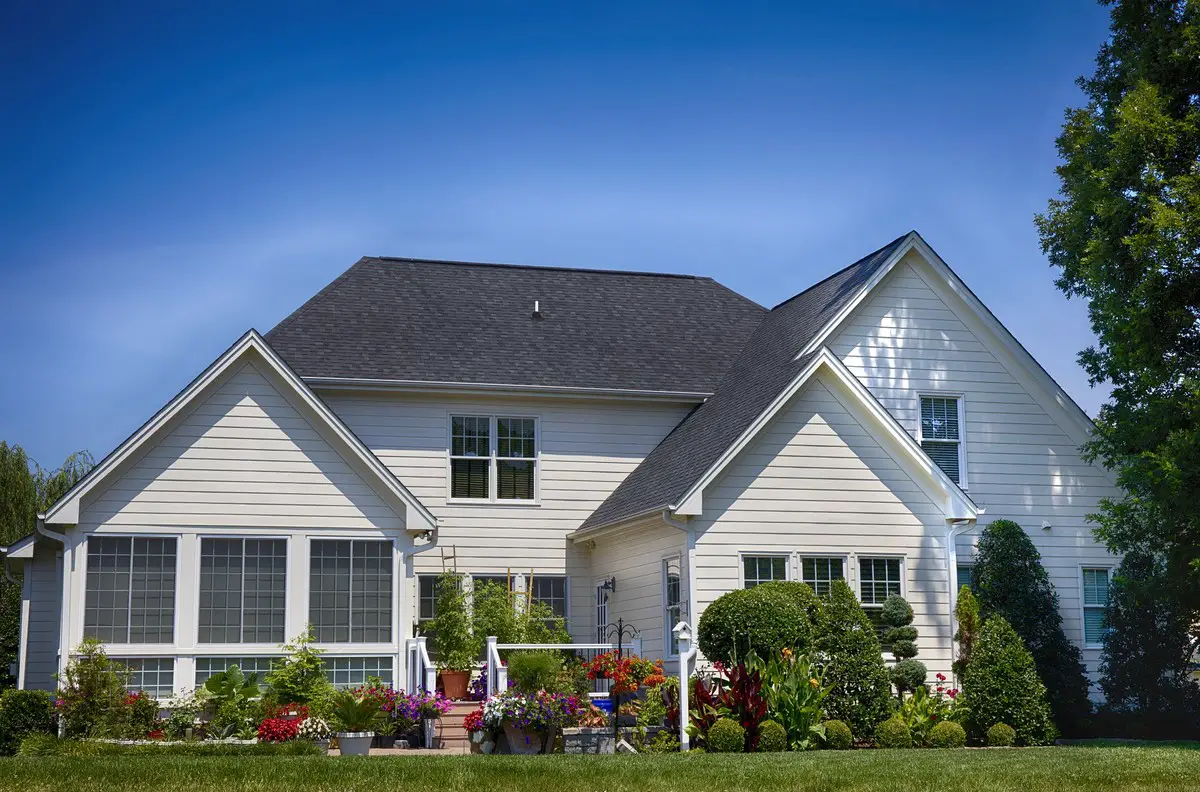 Why does it take long to acquire real estate – property guide
Arranging your finances
Before beginning the hunting process, one has to organize their finances to decide whether they will pay with cash or they will need to top up with the loan. In case one needs to access mortgage services, then one should put together all papers that are a requirement of gaining a loan. An individual will at this phase get their credit score report, financial statements and pay up some outstanding debt.
Obtain a mortgage pre-approval
Gaining a mortgage pre-approval gives a buyer an upper hand in situations that several people are making offers to a house they are interested in. The seller knows that the buyer is serious and can pay for the house if their offer is accepted. Usually, at this stage, the lender investigates one's debt credibility by pulling out their credit score report, going through their financial statement and pay stubs. If a lender is satisfied and pleased with their investigation, they will present you with a loan pre-approval.
Hunting for the house
After acquiring a pre-approval, one begins the house hunting. To make this process easy and quick, one should employ the services of a local real estate agent who has a vast knowledge of the houses enlisted in that area that match your specifications and within one's budget. This phase is usually the longest in the whole process and using a real estate agent can help in quickening the negotiations. An individual can also narrow down their choices by looking for issues like defective gutters, plumbing, and electrical problems, locality disadvantages, etc.
Making an offer and home appraisal phase
This stage takes about 1 to 2 months to complete. When the buyers finally narrow down to the house they like, they normally have their real estate agent draw up an offer and present it to the seller's agent. If the sellers like the offer they can accept it then the buying process begins. If they don't like it, they will reject the offer and make a counteroffer. The buyers normally include the repairs that will have to be made on the house post buying in the negotiation.
When both parties finally agree on an offer, the buyers make a deposit and agree on a closing date. It is at this stage that the buyers also bring an appraiser to determine the value of the home. The value the appraiser comes up with finally is significant because if it's lower or higher than the set price both parties go back to the negotiating table. This stage is normally delayed because of the negotiations, renegotiations, and the fewer number of the home of property appraisers.
Getting a mortgage
After making an offer the buyers can now present the lender with the home appraisal report and all requirements needed to acquire a loan. The type of loans being sort after determines the time taken to process a loan. Federal Housing Administration loans and VA loans take longer to process since they are riskier and individuals pay less money.
Conveyancing
Once one gets the mortgage, both the seller and buyer bring in their conveyancer to begin the property transfer process. This stage takes time because the conveyancers take time to gain information about the property and consulting with the land registry and local authority to ensure a smooth and legal property transfer process.
Closing of the deal
Upon completion of the above process, buyers can pay up the outstanding amount and officially own a new home. At this stage, the buyers and sellers sign the required documents to make the whole transaction legally binding.
Comments on this Why does it take long to acquire property article are welcome.
Glasgow Building Designs
Glasgow Architecture Designs – architectural selection below:
New Glasgow Architectural Photos
Glasgow Architectural Photos
Holiday Inn Pacific Quay Hotel
Architects: Mosaic Architecture + Design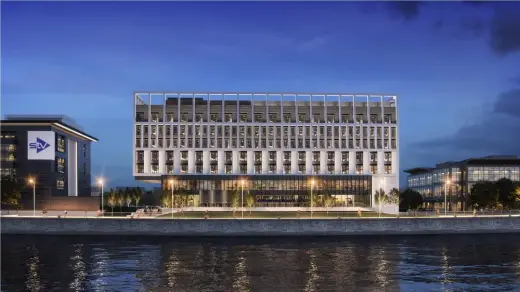 image courtesy of architects
Holiday Inn Pacific Quay Hotel
Merchant City boutique hotel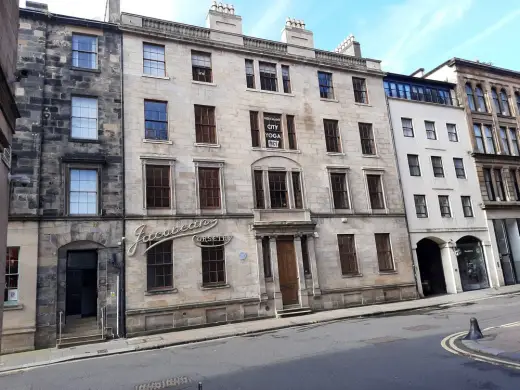 image courtesy of architecture practice
Merchant City Property
Comments on this guide to Why does it take long to acquire property advice article are welcome