What type of boiler is right for you, Apartment heating advice, property winter warmth tips
What Type of Boiler is Right For You?
13 Dec 2022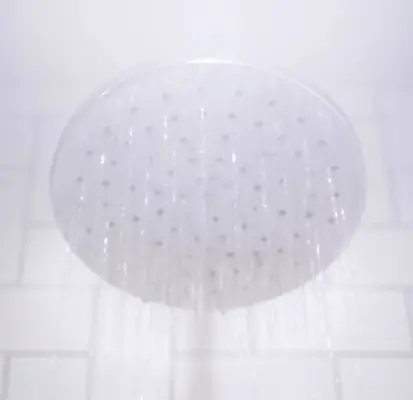 Getting a new boiler is one of those big decisions you want to get right. Between heating your home in winter and making sure your showers aren't cold, a boiler is constantly relied on – so you want to make sure you get the right one for you and your home…
The average cost of buying a new one will usually set you back anywhere between £1,000 and £3,000. You also have to account for the fact that it needs to be legally and professionally installed by a Gas Safe registered engineer, as gas appliances can be dangerous in the wrong hands. This installation can cost an additional £650 to £2,500.
With both the large costs and high reliance, your boiler is something you don't want to be let down by, this is why they usually come with long warranties of between 2 and 10 years – on the condition you get an annual service.
Getting the right boiler for your circumstances can prevent the likelihood, or at least frequency, of issues in the future. It also means that your all important energy bills will become more reasonable, so it's worth investing in one that gives you the most efficiency and allows you to save some money in the long run.
With that being said, let's take a look at what boiler types are available…
Combination (Combi) Boilers
Combi boilers are the most common type of boiler found in many homes in the UK. They are an especially good choice for places that only have one bathroom, such as smaller houses or flats, as the need for hot water and heating will likely be lower than bigger properties.
How They Work and Pros
They work by connecting directly to the mains cold water and can provide hot water instantly. One of the reasons they are so ideal for smaller homes is that the boilers themselves take up less space than others, this is because they don't use a water tank. Not needing a water tank to gradually heat up also means instant and unlimited hot water.
Combi boilers are also more aesthetically pleasing than other boilers, and due to their popularity, they'll be easier to service as the majority of engineers will be trained on this type of boiler.
Combi Cons
One of the downsides to a combi boiler is the fact that they have limits when providing water to two places at once. This means that one person won't be able to run hot water for the washing up downstairs, whilst another is upstairs getting a shower – it could result in the shower suddenly going cold!
They also won't work as well if your home has low water pressure and due to the moving parts in the boiler, there is a higher likelihood of maintenance issues.
Heat Only Boilers
Heat only boilers, aka conventional or regular boilers, connect to a water tank to provide hot water. They will also heat your radiators directly and will normally have an on/off switch.
Thanks to the use of a water tank, heat only boilers are ideal for larger households and will enable you to use hot water for two (or more) different things at the same time.
Downside of Heat Only
The need for an expansion tank means it will take up more space, often in the loft. This also incurs higher installation costs if you don't already have a boiler of the same type.
Heat only boilers aren't ideal for the impatient or those who don't want to plan ahead, as the water will take time to heat up in the tank – it doesn't give hot water instantly like a combi does and isn't as efficient. It's also possible to run out of hot water, leaving you waiting for the tank to refill.
System Boilers
System boilers are a great alternative to heat only, they give all the benefits of a heat only boiler but don't need a cold water tank. This means they'll take up less space than a heat only, but still more than a combi. You also still have downsides such as waiting for water to heat up and potentially running out of hot water.
Choose Your Boiler
These are the three main types of boilers found in homes across the UK and the ones you'll most likely be choosing from. Now you know how each works, you should be able to make a decision based on requirements and space. If you're still unsure, you can always ask a professional for advice.
Comments on this guide to What type of boiler is right for you article are welcome
Buildings
Key Buildings in Scotland Articles – architectural selection below:
Merchant City boutique hotel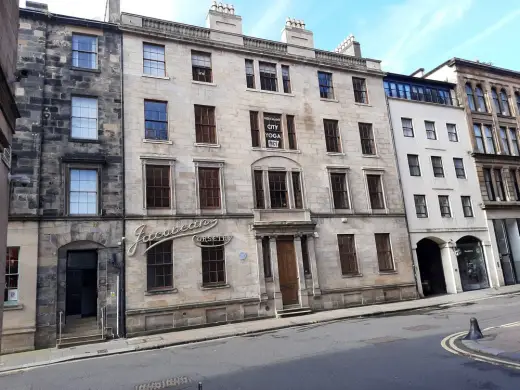 image courtesy of architects practice
Merchant City
Historic Glasgow : best Glasgow architecture of the past
Comments / photos for the What type of boiler is right for you advice page welcome