Top 5 Apps for architecture students guide, Architects education advice, Uni IT info
Top 5 Apps for architecture students
10 July 2022
As an architecture student, you're always looking for ways to make your life easier. Well, we've got some excellent news for you! Below are the five best mobile apps that every architecture student should have.
Why are these apps so important? Let's take a closer look.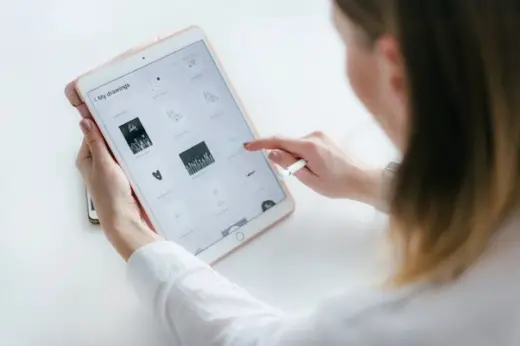 image source : pexels.com
1. ARki
ARki is one of the most popular augmented reality applications on the market, and for a good reason! Its easy-to-use interface and wide range of features make it an essential tool for any architecture student.
Some of the key features that ARki offers include the ability to create interactive 3D presentations, import and export models in many formats, and view your work in real-time. This makes it the perfect tool for creating stunning presentations that will wow your professors and classmates alike.
So, whether you're dealing with your normal coursework, or you've got crazy essays to do away with, this app should come in handy. The fact that I can always have a professional write my essay means that I don't have to stress over my college life.
2. Cedreo
If you're an architecture student, chances are you're always on the go. You need a great mobile app like Cedreo to help you. Cedreo is the ultimate resource for architects, with many features that make designing and planning a breeze.
You can find Cedreo in the App Store and Google Play, and it's free to download. Here are some of the features worth noting and that makes it so indispensable for any architecture student:
-Easy access to construction codes and regulations
-Detailed 3D models of buildings and landscapes
-Resource library with photos, videos, and articles
-Pre-drawn sketches and plans for a variety of projects
-Easy sharing of designs with collaborators
3. SketchUp
SketchUp is a 3D modeling software architects, engineers, and designers use. It's an excellent tool for creating models of your designs, and it's also convenient for creating presentations and viewing your designs in 3D.
One of the fantastic things about SketchUp is its easy use. It's perfect for beginners, and you can learn how to use it in minutes. It also has many notable features that can help you with your designs, such as the ability to create textures, apply shadows, and much more.
Overall, SketchUp is a great tool that every architecture student should have. It can help you with your designs and presentations, and it's also a lot of fun to use.
4. Magicplan
Magicplan is a mobile app designed to help architecture students with various tasks such as designing floor plans, creating estimates, and coming up with field reports. It uses a simple interface that allows you to take pictures of the area you are working on, then convert them into a floor plan that can be edited and customized. The app also includes several features that make it helpful in creating estimates and field reports, such as the ability to add notes, measurements, and symbols.
5. RoomScan Pro
If you're an architecture student, you know that taking accurate measurements is essential to complete your designs. That's where RoomScan Pro comes in. This mobile app uses augmented reality to help you curb stress by taking precise measurements of any room in just a few seconds.
Key features include:
– Automatic room detection
– Measurement accuracy of up to 98%
– Storage of previous projects
– Exportable data via email or AirDrop
So if you're looking for a mobile app that can help you take accurate measurements quickly and easily, RoomScan Pro is the one for you.
Top 5 Apps for architecture students Conclusion
When it comes to architecture, there's no question that technology has had a massive impact on the way the industry works. And while there are countless different types of apps and software that architecture students could find helpful, we've chosen to focus on our five favorites.
Each app offers something unique and valuable to architecture students, from essential design tools to complex 3D modeling software. So read the article to discover why we think every architecture student should have these apps installed on their mobile devices!
Comments on this Guide to Top 5 Apps for architecture students article are welcome.
Buildings
Key Buildings in Scotland Articles – architectural selection below:
Merchant City boutique hotel
Merchant City
University of Glasgow ARC
University of Glasgow ARC: Advanced Research Centre
Comments / photos for the Top 5 Apps for architecture students advice page welcome