5 higher goals all architects must aim for guide, Architectural design advice
5 Higher Goals All Architects Must Aim For
12 July 2022
Architects are incredibly talented professionals. However, talent without craft, ethics, and consideration of others means very little in the end.
All professionals in their field should strive toward 'higher goals' that keep clients and colleagues happier than anticipated. Architects are no exception; these experts should be led by unquestionable values and a desire to help people be at their best.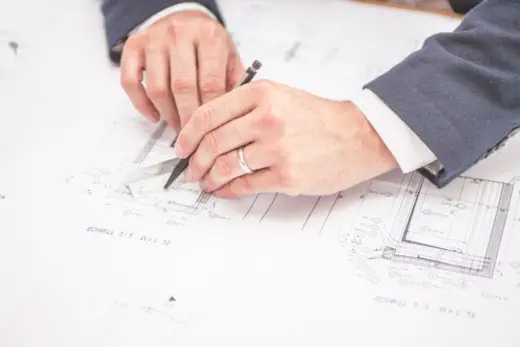 Of course, the intricacies of such noble goals can be a little more challenging. Good intentions are rarely enough to make a success of things. So, where should architects begin when it comes to nobler endeavours?
Here are five higher goals that all architects must aim for.
Sustainable Goals
Architects should be innovators. Few matters are as forward-thinking today as developing sustainable solutions in the workplace.
For architects, many sustainable considerations are now law. They must consider certain measures around developing a viable biodiversity net gain plan and adhere to those rules. The Environment Act doesn't come into effect until 2023, so a 10% minimum BNG requirement may not be mandatory until then. However, it's generally understood that it isn't a hurdle to jump to acquire planning consent but a key investment. Architects should consult credible resources to stay ahead of the curve.
Architects can make more progress with eco-friendly measures. They could recommend the procurement and use of sustainable building materials. More considerations may be made about how their builds affect soil erosion. Plans should also detail the positioning of their proposed building and how it may affect the intake of natural light.
Striving toward sustainability goals is a multifaceted process. Architects should feel a burning commitment to these goals as if there is always more there could be doing. Often, there could be. Those that fall short will surely be scrutinised harshly by peers and the public, risking their reputation.
Streamlined Showrooms
It might seem like there are few 'higher goals' a showroom could offer. Still, how they're presented counts for a great deal, especially when impressing potential clients and respecting their needs.
Some architects believe offering more design choices in a showroom is good. However, traditional shops are disappearing from the streets, largely because people favour the convenience of shopping online. If an architect has arranged a showroom, then they need to keep that sense of ease and accessibility in mind.
Put simply, many people don't want to spend their entire day travelling to showrooms and browsing through endless material. They're now used to online algorithms dictating what they need to see at opportune times. Consequently, architects need to adopt a streamlined service with their showrooms that can almost parallel all the digital offerings available today.
Real-world showrooms shouldn't be the antithesis of digital perusing, despite a temptation to make them so. Consumer interests and behaviours are changing. Architects with a keen sense of their industry and consumer trends will be able to curate a more streamlined showroom. They'll demonstrate that they value their client's time and won't pad out an experience with irrelevant materials.
Charging Reasonable Fees
Architects are highly skilled individuals. Because of this, the rates for their services can be extortionate.
However, it's fair to say that many people are enduring a harsh cost of living crisis in the country. Though some architects can be highly specialised and exclusive in what they provide, the best might open their doors to a wider variety of clients and make their services more affordable. Otherwise, some of their numbers may even risk slipping into obscurity.
Closer collaboration with building departments may make these cost-effective aims for clients more feasible. Contractors may be able to propose ideas around savings. Moreover, others might be required to cover the costs of things like permits, reducing architect expenses in turn. These avenues will need to be explored to make things affordable.
Not all fees that architects assume are applicable always are. They must keep negotiating with their respective building departments to understand where their true costs and obligations lie. Financial solutions often require some creative thinking. In the end, architects should hardly be in short supply of that.
Facilitating Positive Relationships
Architects collaborate on more than costs. They require some level of support to get the ball rolling on multiple matters. Additionally, these professionals must also establish a strong rapport with clients.
Occupants of buildings should have their long-term needs considered. Firm leaders should be consulted at the conception of a project, be part of the proposal process, and be updated on all goals and timeline concerns. Architects should be keen listeners who can comply closely with a brief and provide crucial reassurances, rather than blindly chasing their own ambitions.
Many of these aims can be met by setting realistic expectations for clients and colleagues alike. False promises regarding time frames should not be made. Trust can break down when a professional service overestimates its capabilities or backtracks on guarantees, so architects need to give themselves comfortable parameters in which to operate and, more importantly, not let anyone down.
Architects cannot operate independently or consider only their aspirations. Almost all of their tasks are in service of somebody else's needs and requirements. Despite requiring an inventive mindset, architects must embrace a degree of humility whereby they can comply with others' preferences without issue.
Further Studying Architecture
Architecture is an industry. While many in the field have mindsets akin to independent artists, architecture is a sector where trends and traditions firmly apply.
After all, architecture is influenced by all sorts of things; history, culture, and even politics. Consequently, those in the profession should constantly strive toward being worldly individuals. They need to respect the legacy of their role and the trajectory of where it will go in future. Wider reading and study of architecture are always necessary.
What are the latest architectural feats being achieved elsewhere? Are any developing technologies influencing change in the field? Is design software receiving updates? Have any competitions been won in the industry, and if so, who by? Staying up to date with all the latest development in the profession is also essential.
Architects must hone their learner's mindset. They should never be wholly comfortable with routine processes and approaches to their work. Everything they produce must innovate where possible and advance their prospects.
Comments on this Guide to 5 higher goals all architects must aim for article are welcome.
Buildings
Key Buildings in Scotland Articles – architectural selection below:
Merchant City boutique hotel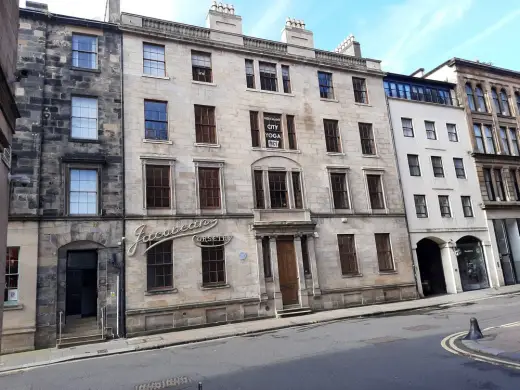 image courtesy of architects practice
Merchant City
Historic Glasgow : best Glasgow architecture of the past
Comments / photos for the 5 higher goals all architects must aim for advice page welcome