Tips to buying a great home for your family, Online house buy advice, Property purchase investment
Tips To Buying A Great Home
19 Apr 2021
A house is a big investment. And also, buying a home is the biggest purchase of your life. While you are shopping for a home, you need to keep some essential points in your account and be cautious because small mistakes can lose your entire investment and cost large. So, we will provide you some tips for buying a home in this article to reduce your difficulty in purchasing a great home process. You can also check the https://housebuyfast.co.uk site for more information.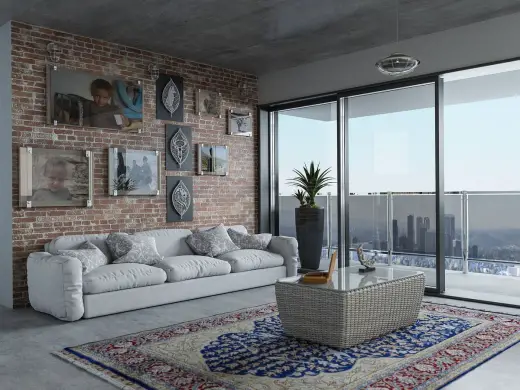 image source : pixabay.com
Tips to buying a great home – buy a house
While buying a home, you may face some problems in decision-making and require a lot of effort and time. Here are some important tips that will help you in the house buying process and make the best decisions possible.
Firstly, You need to research the website or the newspaper and mark the homes you are interested in and see the market price of the homes. Also, check how long they are available on the market. This will give you an idea of the market price of houses in different areas.
When buying a home, hire someone you trust who is proactive will share helpful information on homes that are "coming soon" to the market and neighborhoods. The agent is a professional who has excellent negotiating skills and familiarity with the area you want to live. He will accompany you on showings and guide you through the entire process of buying a great house.
You need to hire a home inspector. They can easily detect the problems that you may not be able to find out by yourself. A home inspector will provide you the information related to the house condition and you will easily decide whether you are buying the house or not. Sometimes, through inspections, they uncover some serious problems such as foundation problems, pest issues, improper insulation, mold, roof damage, rot, out-of-date wiring, etc.
If the inspector detects any problem with the home, you can use the issue in bargaining to lower the house price. Sometimes, the seller agrees to pay the bill for fixing the problem before you buy the home. So, you need to be informed about these problems before making a final decision. It is much better to invest in hiring a home inspector than finding out problems of home later and spending a lot of money fixing the issues.
You will need to be sure about your budget and how much you can invest before you start shopping for a home. For this, you need to get pre-approved for a mortgage. There's a huge difference between a buyer getting pre-qualified for a loan and a buyer getting pre-approved for a mortgage. For getting pre-approved, you need to provide your financial information like your income, amount of your savings and investments you have to your mortgage bankers. The lenders will check all of your financial information and inform you how much you can afford and how much they can lend you. The pre-approved system will save you a lot of time, effort and energy so you should be looking at houses you can afford, according to your budget.
Sleeper cost is the main difference between renting and homeownership. You also need to focus on the other expenses such as homeowner association dues, property taxes etc, as well as a mortgage payment. As a homeowner, you also need to pay for maintenance, repairing and fixing and potential property tax. So, you need to make sure you budget for sleeper costs to be covered and maintain your house expenses properly.
You need to make sure about your property lines because this will save you from a dispute with your neighbors. So it will be best to have a drawn-up accurate map. Also, your need to pay the property tax based on how much property you have. The map will help you to identify your property line and maintain your property as you want.
Before you purchase a home, you should check out multiple homes. Looking at a few houses helps you to compare pros and cons and find out the best one. For a better understanding of your choice and options, you should view more homes.
Before you make your final decision, you should visit the home several times. Visit the house to determine if the windows let in natural light and air-bellow. Check out for any leakage in pipes and issues in the drainage system of the house. Because some water issues are easily fixable but others cost can be high in repairing.
Around five to six months before buying a home you should not make any huge purchases or move your money from your account. It is important because lenders need to see that you are trustworthy so that they can provide you the best loan option. It can be hard to get a loan if you spend a huge amount on buying any items or have less amount of money in your bank account.
You should not buy a big house or a bigger space than what you currently need. You may face many problems such as you need to pay higher utility bills, higher property tax, maintain more space and more things that could go wrong while maintaining a big house. You should choose the option of buying a smaller home with enough space as you require than purchasing a house with a larger area at a high price.
Before buying a home, you should check all the systems of the home including plumbing, water drainage system, electrical system etc. check the doors and windows if they are working properly. It is also necessary to evaluate the neighborhood. You should also check some matters like the nearest grocery store from the house, enough street parking space, schools and transportation.
After choosing a home, you need to sign all of the paperwork required to complete the purchase. While you are planning to buy a new home, you should research some tips about this so that you can get the necessary information and can make the final decision easily.
Comments on this guide to Tips to buying a great home article are welcome.
Glasgow Building Designs
Glasgow Architecture Designs – architectural selection below:
New Glasgow Architectural Photos
Glasgow Architectural Photos
Holiday Inn Pacific Quay Hotel
Architects: Mosaic Architecture + Design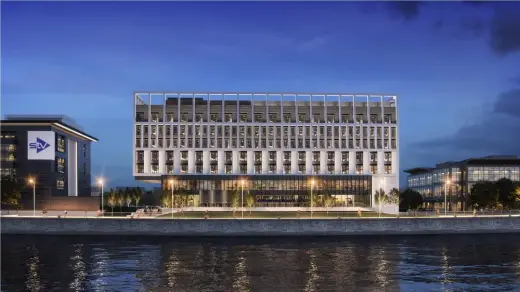 image courtesy of architects
Holiday Inn Pacific Quay Hotel
Merchant City boutique hotel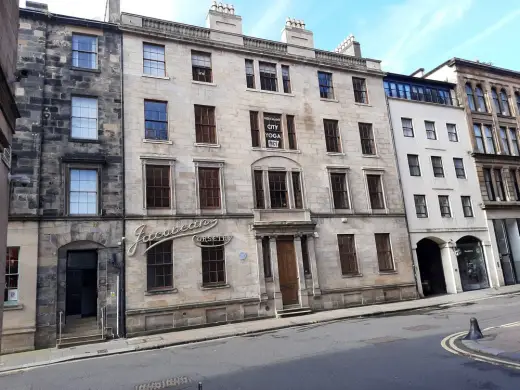 image courtesy of architecture practice
Merchant City Property
Comments on this guide to Tips to buying a great home advice article are welcome.