Should you get an architect to help design your home, Transform house renewal guide, Property designer tips
Should You Get an Architect to Help Design Your Home Guide
25 May 2022
The average cost of renovating a three-bedroom house in the UK is around £76,900, although will vary wildly depending on the precise nature of the work that you have done.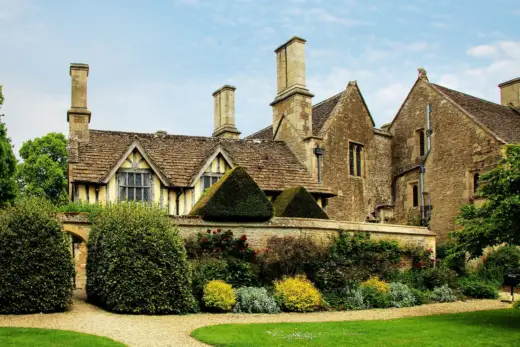 Should You Get an Architect to Help Design Your House?
For instance, there may be times where you need specialist service providers such as an architect, especially when altering the structure or interior layout of your home.
But is hiring an architect really worth such a significant investment? Here are some considerations to keep in mind!
#1. Do You Need Planning Permission?
If you want to extend your home by six metres (or eight if your property is detached), you can do so without planning permission or the advice of an architect.
However, building beyond these lengths or looking to construct a two-storey extension will require formal planning permission, which is a long and complex process that can benefit from the input of an architect.
Certainly, they can help to submit accurate plans that are most likely to secure permission, while ensuring that they underpin a manageable and cost-effective build.
Typically, an extension will set you back around £14,000 and add up to £5,750 to the value of your home, creating a total ROI of 71%.
#2. Are You Adjusting the Layout of Your Home?
If you're unsure of the precise design that you want to use to modify your home, an architect can use their knowledge and expertise to inform your final decision.
This is arguably even more important in instances where you intend to change the layout of your home, whether you want to reposition or remove internal walls, change the location of piping (when installing a new bathroom or boiler) or adjusting doorways.
While such works aren't always structural, they can be challenging, so an architect can be employed to ease the process and guarantee the best and most ergonomic design possible.
Value for money is another consideration here, as the potentially costly nature of changing your home's interior must deliver a return if it's to be considered money well spent.
#3. Do You Know an Architect with a Proven Track Record?
One of the biggest challenges here is finding a reputable architect with the requisite skillset, particularly as you'll have to trust this individual with the structural integrity and design of your home.
Ideally, you'll be able to rely on a recommendation from a friend, neighbour or loved one, while testimonials on architect's websites (alongside demonstrable independent reviews on sites such as Trustpilot) can also prove insightful.
By researching and comparing the market in detail, you can optimise the chances of your project going well while minimising the threat of having to make a professional negligence claim in the future.
This is the worst-case scenario for all, as you'll have to spend more money on legal representation after potentially investing in a failed, unsafe or unfinished build.
Comments on this guide to Should you get an architect to design your home article are welcome.
Property Designs
Contemporary Glasgow Residential Property Designs – recent Strathclyde architectural selection below:
Student housing at 249 West George Street
Architect: Mosaic Architecture + Design
249 West George Street Glasgow student flats
New Passivhaus community campus in Faifley, West Dunbartonshire
Passivhaus community campus in Faifley
Ingram Street Property Development
65-97 Ingram Street Glasgow
Comments / photos for the Should you get an architect to design your home advice page welcome